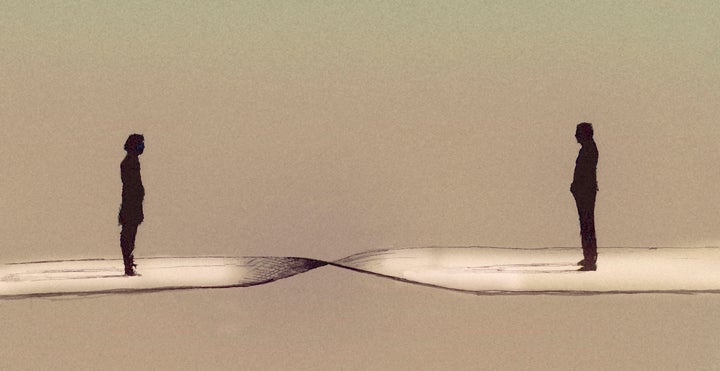 In Mississippi, a person can get a divorce if their spouse is a habitual drunk, commits adultery, has an incurable mental illness or is naturally impotent.
But if their spouse beats them? That would make things more complicated. As it currently stands, domestic violence is not among the 12 legal grounds for divorce in the state.
The bill would have made domestic violence the 13th legal justification for divorce, as long as it was "established by clear and convincing evidence, where the perpetrator commits upon a spouse one of the following: attempting to cause, or purposely or knowingly causing, bodily injury to the spouse; or attempting by physical menace to put the spouse in fear of imminent serious bodily harm."
Wendy Mahoney, executive director of the Mississippi Coalition Against Domestic Violence, said she was disappointed that the bill failed, and characterized the state's current divorce laws as antiquated.
"In this day and age, we were just trying to get some language that would be more fitting about what transpires in situations of domestic violence," she said.
The coalition pushed for the bill after many domestic violence survivors reported that their greatest need was assistance with legal services, particularly divorce.
"Basically, we wanted to make this process easier for individuals, being that they are already dealing with so many issues -- child custody, rebuilding their lives and so on," Mahoney said.
William Wright, a divorce lawyer who has been practicing law for 42 years, said it's harder to get a divorce in Mississippi than in most other states.
Under state law, if both members of the couple agree to divorce, they can claim "irreconcilable differences" and don't need to provide a legal reason, he said.
But if one spouse doesn't want the divorce, the process is often stymied. The person seeking the divorce must settle on unfavorable terms or claim one of the 12 grounds allowed by state law, and the court will decide whether to grant it.
"What you have down here is that the one who doesn't want the divorce just holds out for a good deal," he said. "One party holds the other party hostage."
Wright said domestic violence victims trying to divorce abusive partners typically allege "habitual cruel and inhuman treatment," which is among the current legal grounds for divorce.
But that can be hard to prove unless the abuse was physical and ongoing, he said. Subtle types of abuse, like emotional, verbal and economic, are much more difficult to demonstrate.
Stacey Sarver, legal director of WomensLaw, said that while it's common for states to include cruel and inhuman treatment or extreme cruelty as a grounds for divorce, most don't require proof that the abuse was ongoing or "habitual."
"It seems in Mississippi, one incident is not enough," she said. "That is not commonly found in the statutes of other states."
Mahoney said she hopes the bill will pass in the next legislative session.
"We will have more support next year, and I think we will be better positioned to make sure it passes," she said.
Melissa Jeltsen covers domestic violence and other issues related to women's health, safety and security. Tips? Feedback? Send an email or follow her on Twitter.
Popular in the Community