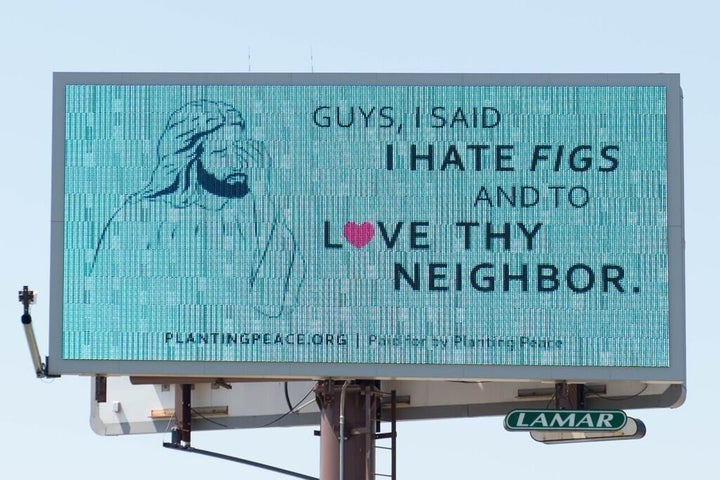 A new message on a giant electronic billboard went online today in Jackson, Mississippi, and it's taking aim at religious bigotry with a tongue-in-cheek response to the state's new horrific anti-queer legislation.
Earlier today, Mississippi Governor Phil Bryant signed a bill into law that may be the most intense anti-queer legislation to pass in America to date. According to Reuters, "the far-reaching law allows people with religious objections to deny wedding services to same-sex couples. It also clears the way for employers to cite religion in determining workplace policies on dress code, grooming and bathroom and locker access."
In response, the non-profit organization Planting Peace purchased space on a giant electronic billboard in the Southern state to remind so-called Christians about the "golden rule" in a hilarious way.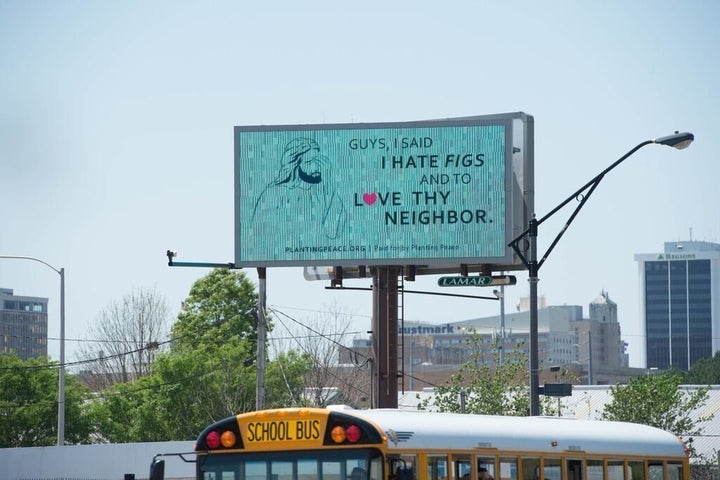 "The intent of this billboard is to bring awareness to how the anti-LGBT movement continues to try to move us backwards in the fight for equal rights," Aaron Jackson, president of Planting Peace, told The Huffington Post in an email.
"Like many other anti-LGBT groups, Governor Bryant and Mississippi legislators are citing 'religious objections' as a validation for discrimination and being extremely selective in their definition of 'traditional' institutions or values. It's important to bring awareness to this fact, because these actions have never been simply about a political or religious debate."
Jackson added, "There are LGBT youth across the world who are taking their lives at an alarming rate because of these messages that make them feel broken or less than. We have to meet intolerance with compassion. Our message to our LGBT youth: You are loved, valued, supported, and beautiful. There is nothing wrong with you, and we will stand by you. You are not alone. We will keep sharing this message as long as we need to to counter hateful actions designed to infringe on people's basic human rights and dignity."
The organization also frequently spearheads other large-scale activism efforts, like traveling to Antartica to declare it "the world's first LGBT-friendly continent" and creating a giant billboard in county clerk Kim Davis' Kentucky hometown that called out the clerk's bigoted stance on same-sex marriage.
Before You Go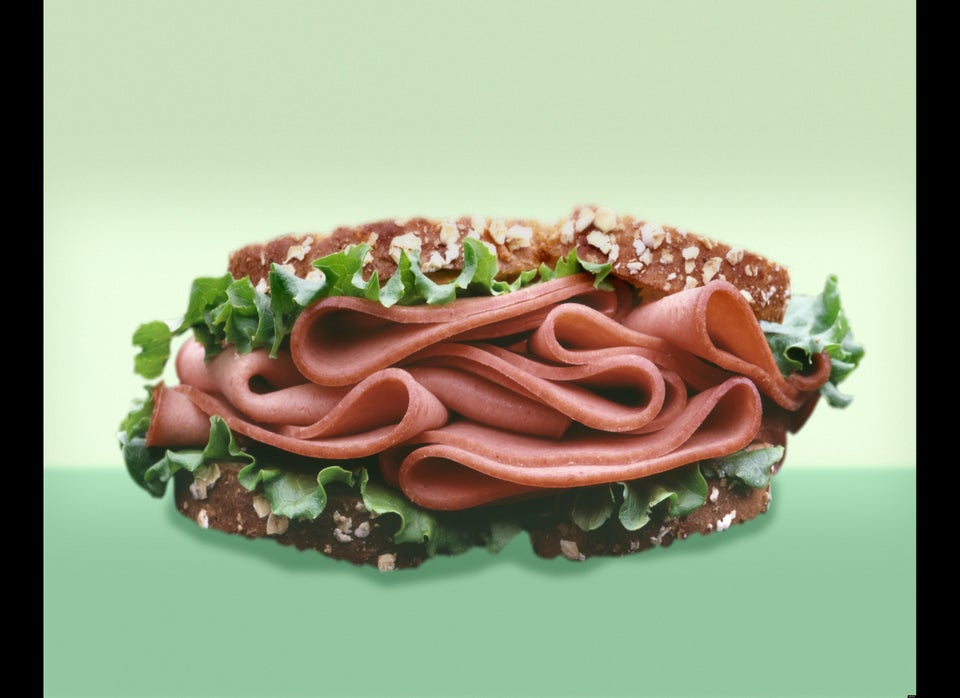 13 Things The Bible Forbids (That You're Probably Guilty Of Doing)
Popular in the Community