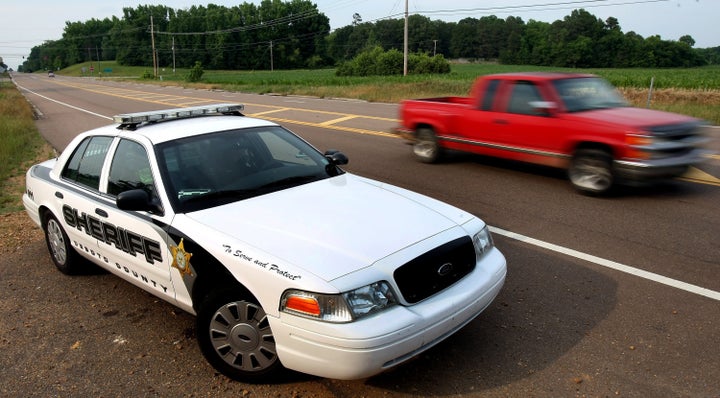 The person who shot two people to death along Mississippi highways possibly while dressed as a police officer is likely a meticulous and organized killer who studied police procedures and could soon feel the urge to kill again, according to a serial killer expert.
As an example, Bonn pointed to Dennis Radar, the "BTK (Bind, Torture, Kill) Killer," who murdered at least 10 people in and around Wichita, Kan., between 1974 and 1991.
"Rader holds a degree in criminal justice and wanted to be a police officer," Bonn said. "Knowledge of policing techniques makes them more elusive and effective killers, and posing as an officer disarms and lowers the guard of unsuspecting victims."
Posing as an officer, he added, can also "fulfill a fantasy need of the killer and give him a sense of power, control and authority."
There were similarities between the Mississippi cases. The slayings were three days and about 50 miles apart, and both the victims' vehicles were found on the side of the road. Both victims were shot.
The first murder was during the afternoon of May 8. Thomas Schlender, 74, of Raymond, Neb., was found dead inside his pickup, which was parked in the median of southbound Interstate 55 near the Pope, Miss., exit in Panola County. Schlender's wallet and several hundred dollars in cash were missing. At the time of his death, Schlender was en route to Florida to pick up his grandson from college.
"He was a really good man and he didn't deserve what happened, whatever that was," Schlender's daughter, Tracy Anderson, told ABCNews.com. "Our minds go crazy with the possibilities and the theories."
The second homicide was May 11 also in the afternoon. The victim, 47-year-old Lori Anne Carswell, of Hernando, was found lying in the road next to her vehicle on the shoulder of State Highway 713 in Tunica County. An employee at a local casino, Carswell was on her way home from work when she was murdered.
Carswell's family has declined to comment, citing the ongoing police investigation.
"The homicides are linked, and we are putting credence in the common denominators that both vehicles were found on the side of the road and both subjects were shot," DeSoto County District Attorney John Champion told reporters Monday.
According to Larry Waggoner, director of the Mississippi Highway Patrol's Bureau of Investigation, authorities suspect the killer may be posing as a police officer. "The concern is that someone is posing as a law enforcement officer and that is how these vehicles end up on the side of the road," Waggoner said.
A recent incident in nearby Tate County strengthened officials' suspicions that a police impersonator was involved.
On April 2, a woman traveling on Interstate 55 in Tate County was pulled over by what investigators believe was a fake police officer driving a gold unmarked Crown Victoria sedan, with flashing lights. It was not until the driver -- a man dressed in a disheveled plaid shirt -- approached that the woman suspected something was amiss. Concerned for her safety, she only lowered the window a crack and demanded the man's badge and identification. He became agitated by the request and drove off, police said.
The two homicides and the alleged officer impersonation prompted authorities to form a task force made up of investigators from Coahoma, DeSoto, Panola, Tate and Tunica counties, as well as the bureau of investigation, the ATF and the FBI.
"This task force has asked a FBI profiler to work on this case to help us with the investigation," Champion said.
MISSISSIPPI HIGHWAY KILLER CASE PHOTOS: (Article Continues Below)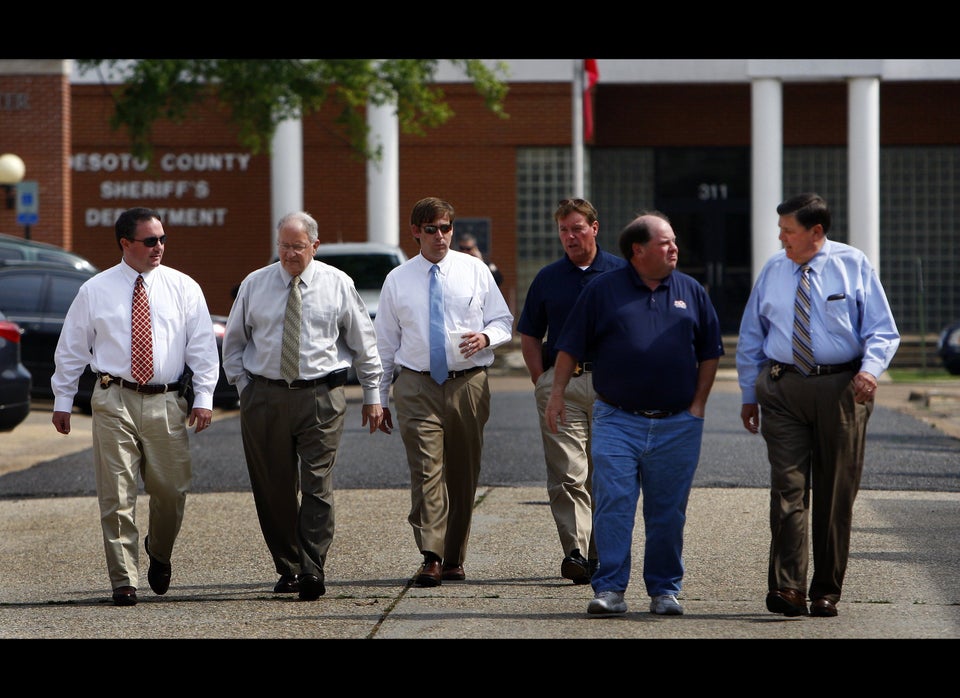 Mississippi Highway Murders
In addition to the task force, authorities in Mississippi and some outlying states are warning travelers.
"If someone attempts to pull you over with flashing lights and you feel unsure of stopping, DON'T PULL OVER. Use your cell phone and dial 911 and if it's a real officer then the dispatcher will confirm it for you and if it's not a real officer they will send help to you," the Tate County Sheriff's Office posted on its Facebook page.
Authorities said officers will not overreact if someone does not immediately pull over.
"If you do feel like there is a problem, or that you're worried about being pulled over, you have a right to put on your flashing lights and to pull to a lighted, well-populated, safe area," Champion said.
It would not be the first time impersonating an officer was used to prey on unsuspecting victims. There have been longstanding suspicions that the Colonial Parkway Murders -- a series of unsolved homicides that began in 1986 along the scenic 23-mile route between Jamestown and Yorktown, Va. -- were committed by someone posing as a law enforcement officer.
"Posing as an officer demonstrates a thoughtful, meticulous and organized behavioral pattern by the killer," Bonn told HuffPost. "Such an individual is likely to be compulsive, seek control and domination."
It is too soon to tell how the highway killer will respond to the attention his murders are receiving, said Bonn.
"[It] depends. It could drive him into hiding. On the other hand, if he is a narcissist like Dennis Rader, then the media attention will likely heighten the excitement for him and it may even sustain his emotional needs for a time as he glorifies in the media attention," Bonn said.
But, the serial killer expert warns, it's just a matter of time before, "The urge to kill again will overtake him and he will strike out."
The Mississippi Bureau of Investigation does not have a suspect description at this time. Anyone with information on this case should call 1-888-8CRIMES.
Related
Popular in the Community