UPDATE: There could be a brand new shipment of Missoni products tomorrow at an Eagle Rock Target, according to Style Section LA. Although Style Section LA was advised to "call to make sure" before heading over tomorrow morning, that seems like a rookie move for anyone who really wants to get their hands on some Missoni this week.
PREVIOUSLY: It was a mob scene at many Target stores around the Southland and across the country this morning as the chain's "Missoni For Target" line made its public debut.
The line around the West Hollywood Target store reportedly wrapped around the store twice, according to KTLA, and shopper Jennifer Wolfe tweeted that the West Hollywood store sold out in under 30 minutes. Another shopper, Bill Horn, posted a photo of shoppers waiting hopefully outside the storage room of the same location.
At the South Culver City location, the line that snaked around Target had reportedly begun forming at 5:30 a.m., according to Racked LA. When the store opened at 8 a.m., they saw was a sad scene:
We wish that we could give a report on the real-life appearance of the clothes, but when we got in the store at 8:11, all women's wear -- except for a black and white zig-zag-print shirt that looked straight out of 1988 and the wildly unattractive green corduroy coat -- was sold out. A few rejected women's knits were scattered on the floor of the women's department, and they already looked sadly stretched out of shape.
At other Los Angeles-area locations, forlorn shoppers posted photos of the bare racks (see them here and here), while others were outraged that the Missoni for Target collection was already on eBay (at huge mark ups, naturally) just hours after stores opened.
Even shoppers who wisely decided to avoid the crowds and purchase Missoni wares online were momentarily stymied, as Target's entire website was down for a couple of hours immediately after the launch. The site's online again, but @TargetStyle issued this warning: "They will not necessarily be restocked on Target.com, but many stores will get more... call your local store to check :)"
Of course, a few twitter pleas for common sense and perspective cut through the Twitter outrage. Here's observer Stephanie Lucianovic's droll historical perspective on the shopping stampede: "Missoni Mayhem is the Cabbage Patch Kids Catastrophe of our adulthood." Even more prescient, a tweet from Missoni skeptic Jayme Kubo: "I wonder if all the people buying Missoni today know that we know that they bought it at Target?"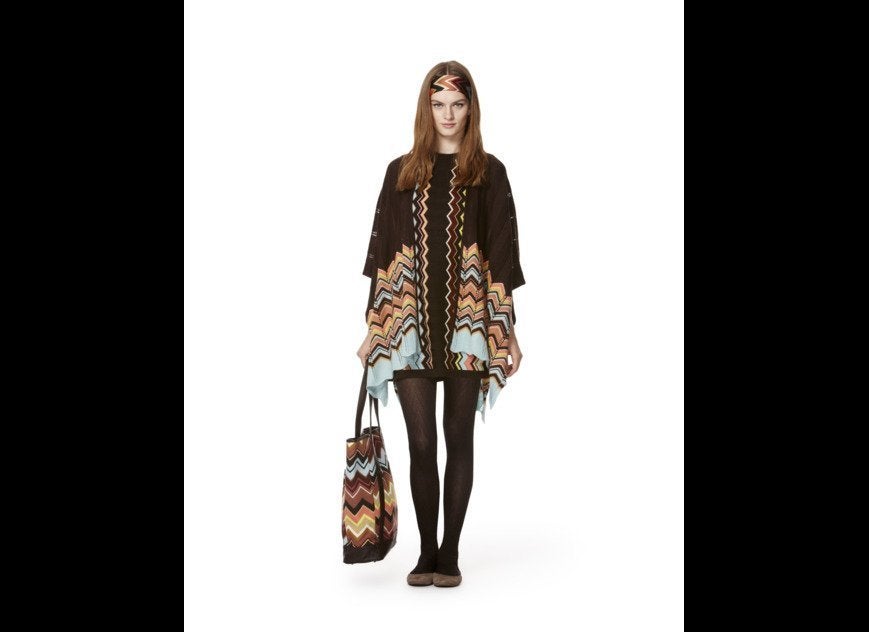 Missoni For Target
Popular in the Community