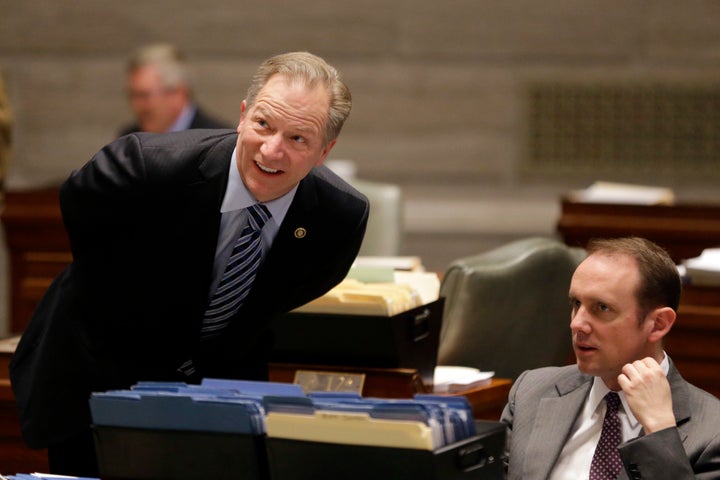 WASHINGTON ― A 39-hour filibuster waged by Democratic senators in Missouri ended early Wednesday as Republicans forced a vote on a bill that would let organizations openly discriminate against same-sex couples.
The bill, SJR 39, proposes amending the Missouri Constitution to prohibit the state from "penalizing clergy, religious organizations, and certain individuals for their religious beliefs concerning marriage between two people of the same sex."
In effect, it opens the door to all kinds of anti-gay discrimination by taxpayer-funded entities. It means state-contracted counselors, for example, could deny services to people in same-sex marriages. Taxpayer-funded adoption and foster care agencies could refuse to place children in their homes. State-funded homeless shelters could turn away people in a same-sex marriage. Government employees could refuse to file official forms for such people, a la Kim Davis, or decline to provide state tax benefits to them.
"After a record-breaking filibuster, the majority decided they did not like democracy," Jeffrey Mittman, executive director of the American Civil Liberties Union in Missouri, told The Huffington Post. "This is an effort to amend our constitution to enshrine inequality. So it's incredibly concerning."
Republican legislators, who say the measure "protects religious people from government penalties," passed the bill 21-11 on Wednesday morning. It still has to clear another Senate vote, and then it will go to the GOP-led House, where it is expected to pass. From there, it will go to Missouri voters for approval, either in the August primary or the November general election.
Missouri Democrats sparked a national campaign over their filibuster, which broke records in the state and has been compared to then-Texas Sen. Wendy Davis' 2013 filibuster of an anti-abortion bill. Davis and Democratic presidential candidate Hillary Clinton were among the high-profile figures cheering on Missouri Democrats this week, using the hashtag #NotInMyState.
Missouri Republicans also drew some notable supporters.
White House press secretary Josh Earnest said Wednesday that he didn't know much about the bill's specifics. He added, though, that from the sound of it, it is "inconsistent with the values of justice and fairness and equality that this administration has long pursued."
The fight in Missouri comes at a time when bakers and florists have faced legal challenges in other states for refusing to provide services for same-sex weddings. It also comes as Republicans in other states, like Georgia, are pushing similar bills.
The business community has played a major role in stopping bills like this, and that could happen in Missouri. In Indiana, for example, corporations like Salesforce and Apple publicly opposed a similar bill there, threatening to pull their business out of the state if it became law. The measure was subsequently watered down. In Georgia, companies like Dell and Twitter have condemned a similar bill being debated there.
Hundreds of Missouri businesses, faith leaders and local organizations signed a letter last week urging lawmakers not to pass SJR 39. Barnes-Jewish Hospital Foundation, one of the largest employers in the state, has come out against the bill. Dow Chemical and Monsanto are also publicly opposed.
Missouri's legislative session runs through mid-May, which means lawmakers have plenty of time to amend the bill or pass it as is. In the meantime, Missouri Gov. Jay Nixon (D), who will play no role in approving or rejecting the bill since it's a ballot measure, has been clear how he feels about it.
This story has been updated to include Earnest's remarks.
Before You Go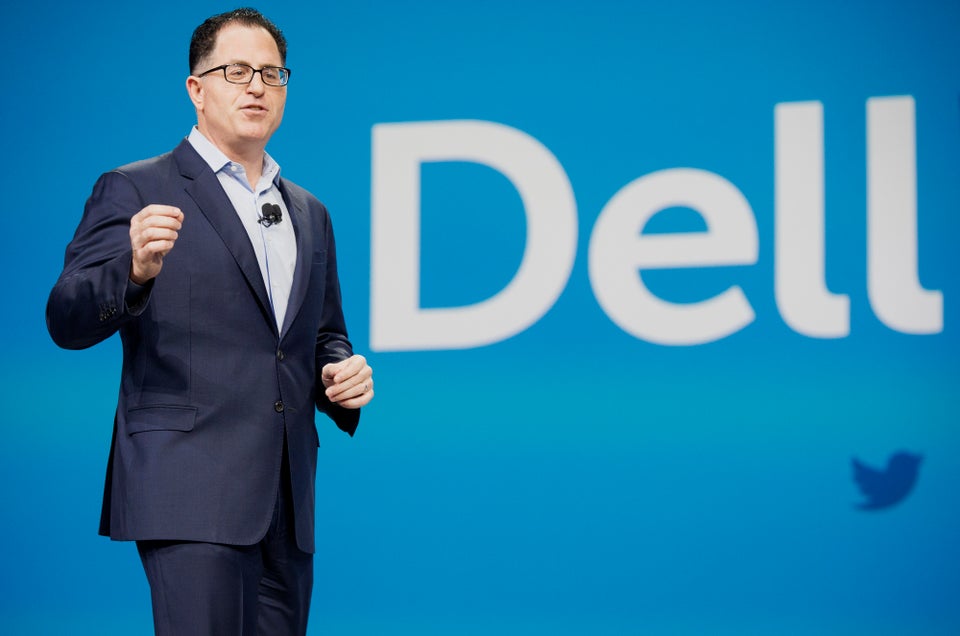 Companies Against Georgia's Anti-LGBT Bill