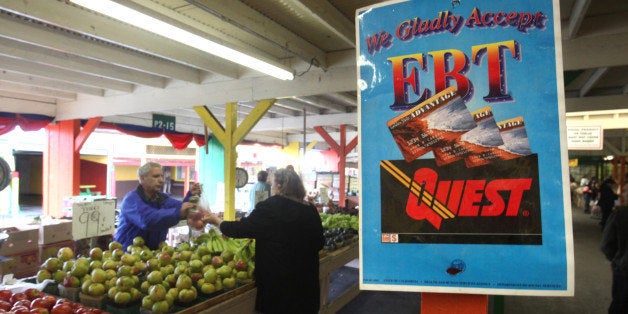 Missouri state Rep. Rick Brattin (R) introduced HB 813 in February with zero co-sponsors. The bill has not been referred to a committee, no hearing has been scheduled and there are no plans to take it up before the Missouri House of Representatives adjourns for the year in May.
And yet HB 813 is one of the most notorious pieces of legislation in America right now.
"This is less about public policy than about demeaning public-benefit recipients," Milbank wrote.
Brattin's one-page bill would prohibit Supplemental Nutrition Assistance Program recipients from using their benefits to buy "cookies, chips, energy drinks, soft drinks, seafood, or steak."
"I have seen people purchasing filet mignons and crab legs with their EBT cards," Brattin told The Washington Post, referring to the electronic benefit transfer cards used to distribute SNAP benefits, which can pay for any food item as long as it isn't a hot prepared meal or an alcoholic beverage. Brattin did not respond to interview requests from HuffPost.
There's at least one big obstacle to Brattin's bill, aside from its apparent lack of support in the Missouri legislature. Try as they might, states aren't allowed by federal law to make up new restrictions on who can get SNAP benefits or what they can buy. If Missouri tried to implement Brattin's legislation, the U.S. Department of Agriculture would probably threaten to take away the administrative funding the state uses to run the program. That's what happened last year in Georgia, where lawmakers almost incorporated a drug test into the state's SNAP requirements before Gov. Nathan Deal (R) backed down.
Jeanette Mott Oxford, director of Empower Missouri, an anti-poverty advocacy group, said she was surprised by the amount of attention Brattin's bill has received.
"Maybe it's because there's been so much attention to that surfer dude and other things like that on the Web," Oxford said, referring to Jason Greenslate, a lobster-loving food stamp recipient from San Diego whom Fox News profiled in 2013. The liberal news watchdog Media Matters also traces the current kerfuffle to the Food Stamp Surfer.
Brattin's measure has also been compared to recent Kansas legislation that would ban welfare recipients from spending cash assistance at tattoo parlors and on cruise ships. The Kansas bill has passed through the state legislature and is awaiting a signature from Gov. Sam Brownback (R).
Oxford said Brattin's bill may not have gotten much traction in the legislature because lawmakers have been busy with other welfare legislation. The Missouri House and Senate have both approved a bill that will reinstate a three-month time limit on SNAP benefits for unemployed able-bodied adults without dependents. That bill will also put in place shorter time limits for benefits from the Temporary Assistance for Needy Families program.
Lamenting what poor people buy with food stamps, whether it's fancy food or junk, is a political tradition that dates back at least to former President Ronald Reagan, who said he'd heard sad stories of "strapping young bucks" using stamps for T-bone steaks.
The USDA does allow states to propose pilot projects to test whether restricting SNAP purchases to certain foods promotes healthier eating, but no such projects have been approved recently. In 2011, then-Mayor Michael Bloomberg was rebuffed in an attempt to ban sugary drinks from SNAP in New York City.
Before You Go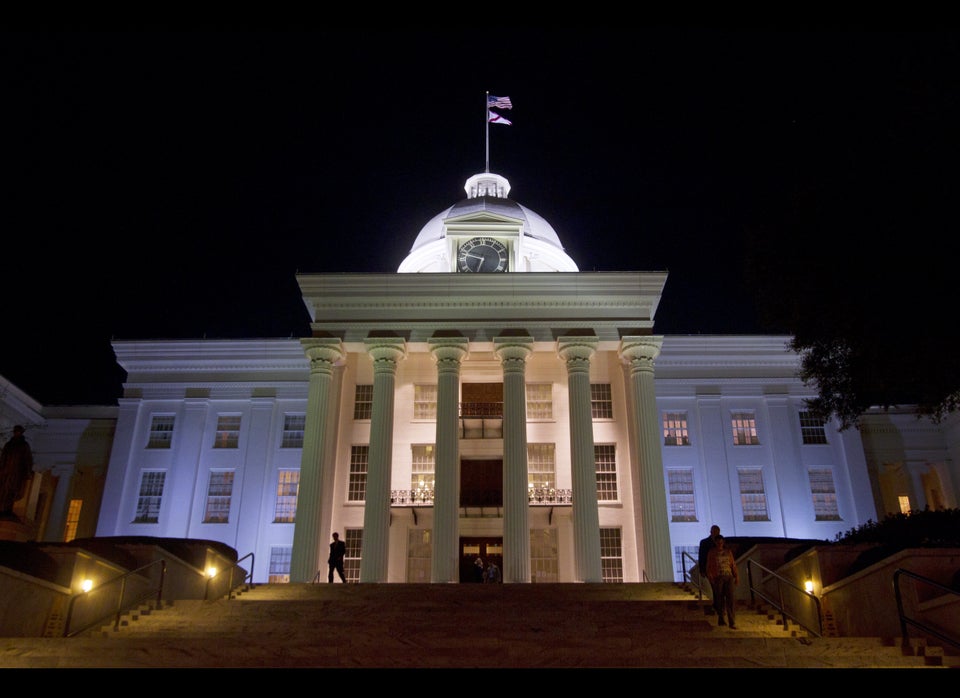 U.S. State Capitol Buildings
Popular in the Community