Police in St. Ann, Mo., shot a man that they were evicting from his home after the 51-year-old allegedly opened fire on them Wednesday. Authorities had used tear gas at the St. Louis suburb residence, setting off the gunfire that ended with the evicted man wounded, according to police.
According to CBS St. Louis, Fannie Mae started the foreclosure process in March, after the man stopped making mortgage payments on the house that he had lived in since childhood. Police and sheriff's deputies showed up on the morning of June 6 to serve him with an eviction notice.
Despite "No Trespassing" signs posted in the windows, deputies approached the house. According to KSDK-TV, the man answered the door holding a gun and refused to leave the house.
CBS St. Louis reports that police fired tear gas into the man's house, after which the suspect began firing shots. Police returned fire and the suspect was wounded in the arm and transported to a local hospital with non-life threatening injuries, according to KMOV 4. No officers were hit, but the man now faces criminal charges for allegedly firing on police, in addition to losing his home.
The incident is unusual in the foreclosure process, but underscores the extremes to which both public authorities and private sector banks can resort in order to evict borrowers, and to which homeowners can go to remain in a home.
"It's rare," St. Ann Police Chief Bob Schrader told HuffPost, referring to the use of tear gas and gunfire in foreclosure evictions. "Usually we can talk them out."
Schrader told KSDK-TV that he had known the man for 30 years, and tried to reason with him at the door.
Police aren't releasing the name or address of the resident until they file warrants for his arrest, and HuffPost was unable to contact him for this story.
The man worked as a fence builder and was described as a "a really good neighbor" by neighbor Mark Voelkerding. Other neighbors told CBS St. Louis that the man had also been distraught over the recent loss of his mother, but the foreclosure had been his tipping point.
Check out some other foreclosure fails: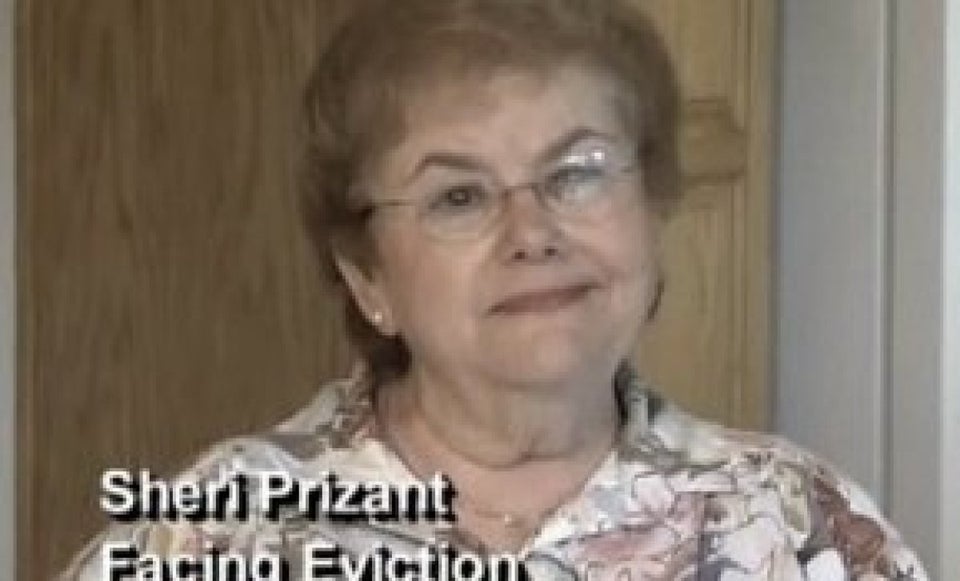 America's Worst Foreclosure Fails
CORRECTION: An earlier version of this story incorrectly identified a local news station. It is KSDK, not KDSK .