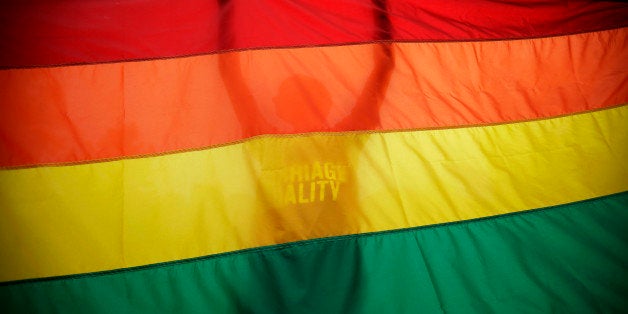 (Adds comment from married couple)
KANSAS CITY, Mo., Nov 7 (Reuters) - A federal judge ruled on Friday that Missouri's ban on same-sex marriage violates the U.S. Constitution and a dozen couples were married in the county where the ban was challenged.
U.S. District Judge Ortrie Smith found that the Missouri ban ran afoul of the Constitution's guarantees of due process and equal protection under the law.
Missouri Attorney General Chris Koster, a Democrat, said the state would appeal Smith's decision, which the judge said was stayed.
However, Jackson County on Friday issued 16 marriage licenses to same-sex couples and 12 couples were married at the county courthouse, county spokeswoman Lisa Carter said.
"It's huge. The equality of it for one thing, and not being looked at like a second-class citizen," said Lee Ann Buehler, 49, who married Laurie Strickler, 54, after nearly 17 years as a couple. Both wore blue jeans and hooded sweatshirts.
"It's going to open a lot of people's eyes to understanding us," Buehler said.
Smith's ruling came one day after one of the nation's regional federal appeals courts, the 6th U.S. Circuit Court of Appeals in Cincinnati, upheld bans on gay marriage in four other states, setting up a possible review by the U.S. Supreme Court, which just last month declined a chance to take up the issue.
Several other U.S. District Court judges and U.S. appeals courts from around the United States also have thrown out state bans on same-sex marriage. The 10th Circuit on Friday said it would not block a federal judge's ruling from taking effect on Tuesday requiring Kansas to allow gay couples to marry.
Kansas Attorney General Derek Schmidt said he would ask the U.S. Supreme Court to issue a stay before Tuesday.
Koster's appeal in Missouri is the first to the 8th Circuit U.S. Court of Appeals on state bans on same-sex marriage.
Arkansas, Nebraska, North Dakota and South Dakota - all in the region handled by the 8th Circuit - have bans in place on gay marriage. Same-sex marriage is legal in Iowa under a state Supreme Court ruling and in Minnesota by state statute.
Smith found that Missouri lacked a compelling state interest to limit marriage to one man and one woman. Smith was ruling on a challenge to the state ban brought by the American Civil Liberties Union of Missouri on behalf of two same-sex couples in Jackson County, which includes most of Kansas City, Missouri.
The ruling came two days after a Missouri state court judge ruled the state ban unconstitutional and said same-sex couples in St. Louis must be granted marriage licenses.
Koster appealed the state judge's order to the Missouri Supreme Court, but did not ask for a stay in St. Louis.
Same-sex marriage is legal in 32 states, plus the District of Columbia, up from 19 states since the U.S. Supreme Court in October declined to review U.S. appeals court rulings that struck down bans on same-sex marriage in several states. (Reporting by Kevin Murphy; Writing by David Bailey; Editing by Will Dunham and Eric Beech)

Before You Go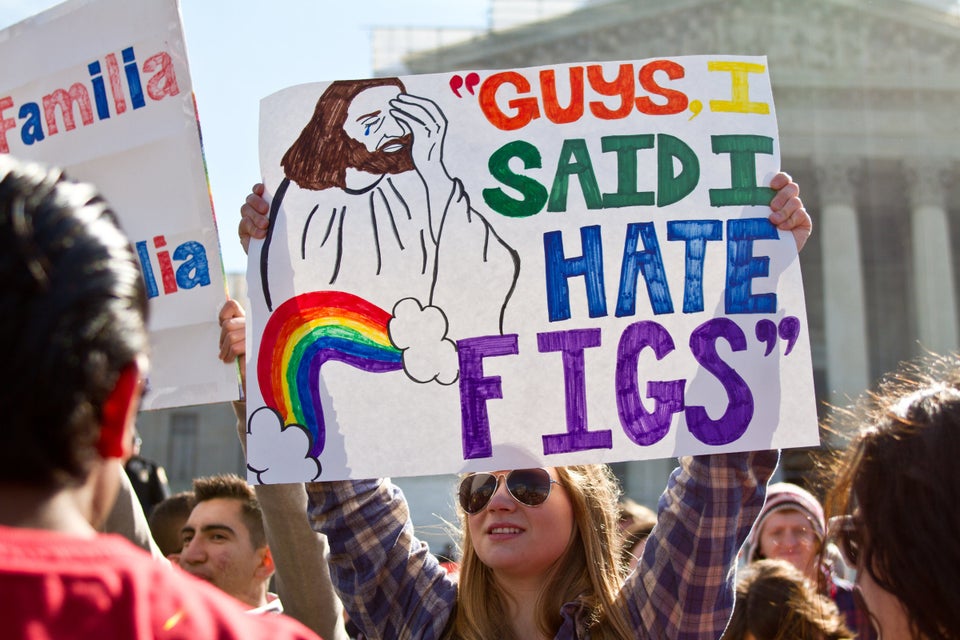 Gay Marriage Signs
Popular in the Community