On the fourth anniversary of Michael Brown's killing by a white police officer in Ferguson, Missouri, the state's governor is facing calls from Brown's mother and racial justice advocates to reopen the investigation into his death.
Lezley McSpadden and the organization Color of Change are calling on Gov. Michael Parson to appoint a special prosecutor in the case, four years after officer Darren Wilson shot the unarmed black teenager to death on Aug. 9, 2014. The killing sparked weeks of protests that intensified after a grand jury decided not to indict Wilson.
The petition calls McCulloch's refusal to prosecute "a miscarriage of justice and a complete betrayal of the primary charge for a prosecuting attorney."
"McCulloch completely ignored standard protocol for a Prosecuting Attorney by enlisting the help of a grand jury to determine the charges against Wilson. It was a setup from the beginning," the petition says.
In a separate statement, Color of Change President Rashad Robinson said, "We stand with Lezley and tens of thousands of Color Of Change members demanding Missouri Governor Mike Parson reopen the investigation into the fatal shooting of Mike Brown."
The governor's office did not immediately respond to a request for comment.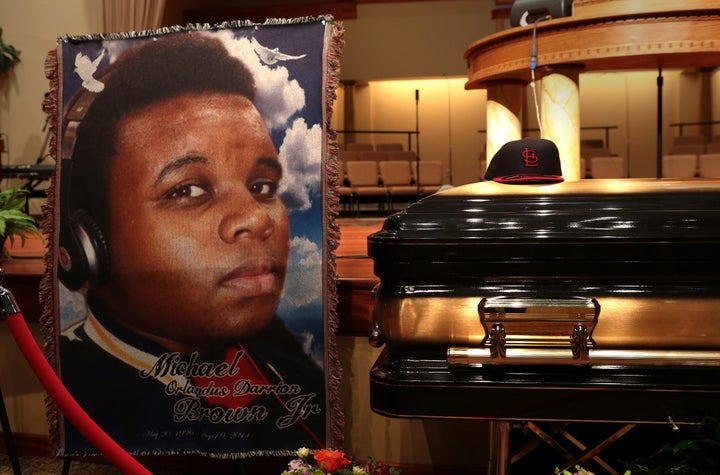 An independent investigation led by the Justice Department's Civil Rights Division and the FBI concluded Brown's hands weren't up when Wilson shot and killed him, as was widely believed at the time, and that many of the witnesses who said so were not credible. The report concluded that Wilson's use of deadly force against Brown was not "objectively unreasonable," under the Supreme Court's definition.
Credible witness accounts, the DOJ said, "all establish that Brown was moving toward Wilson when Wilson shot him. Although some witnesses state that Brown held his hands up at shoulder level with his palms facing outward for a brief moment, these same witnesses describe Brown then dropping his hands and 'charging' at Wilson."
Brown's death, along with many other police killings of people of color in recent years, has sparked a nationwide discussion on police brutality and systemic racism.
"The pattern of racist violence targeting black people did not begin or end in Ferguson," Color of Change's Robinson said, adding that it's "not a problem that can be solved with piecemeal reforms."
But he did praise the results of Tuesday's election in St. Louis County, in which McCulloch, a 27-year incumbent, lost the Democratic primary to local councilman Wesley Bell. Robinson called the result "a step in the right direction," but said that "there's still more work to do."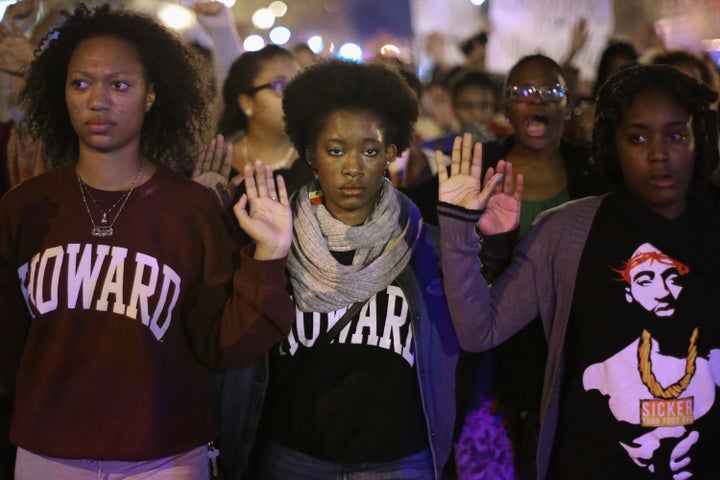 Brown's father, Michael Brown Sr., also expressed hope that the election of Bell ― who does not face a Republican challenger ― would lead to the case being reopened.
In light of the four-year anniversary of Brown's death, many have come to the site where he was killed to pay their respects.
"This is where everyone came together, stood together and stayed together. They hurt together, they persisted together, they loved together. They bonded as family. Hopefully, that love can spread out of here and bring love to all of St. Louis."
Related
Before You Go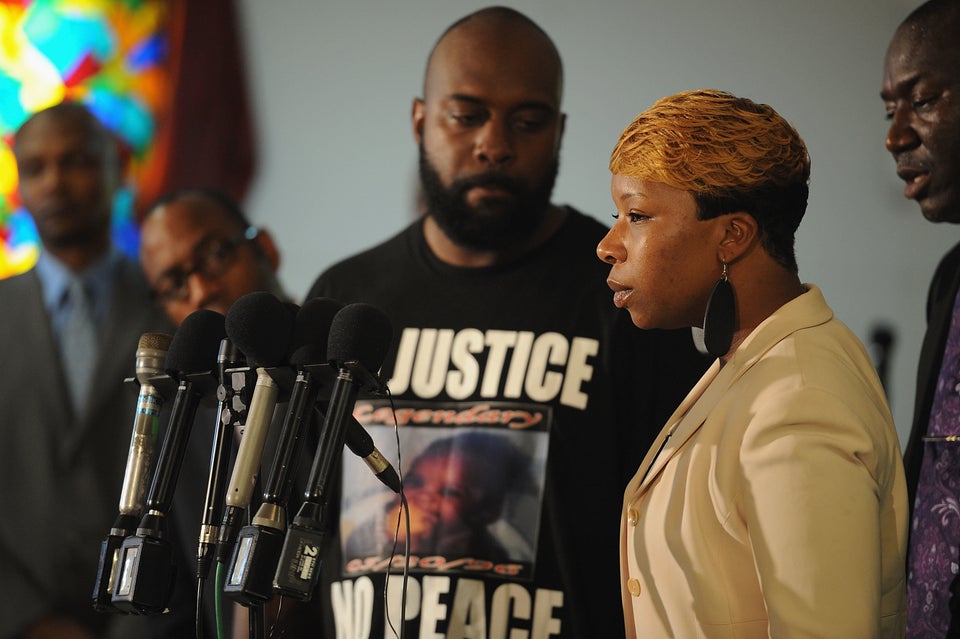 Michael Brown Protests In Missouri
Popular in the Community