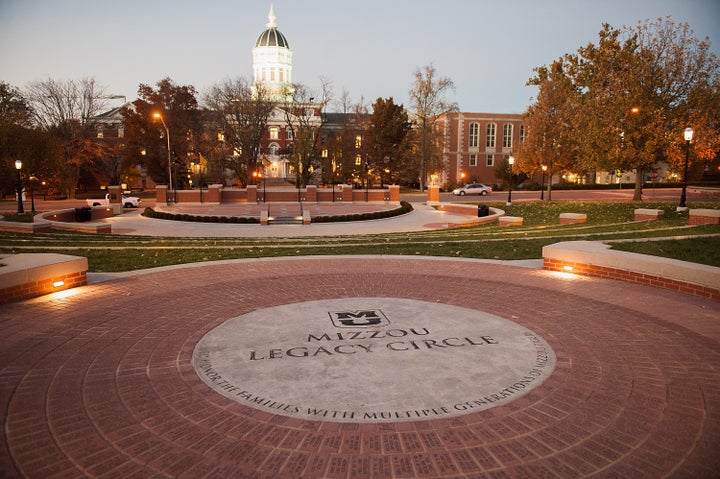 A committee of the Missouri legislature voted this week to penalize the University of Missouri's flagship campus financially because students there engaged in protests.
State Rep. Donna Lichtenegger (R-Jackson) cited student activism as the reason to pass a budget amendment that would exclude Mizzou from any increase in state support for higher education next year, according to local media reports.
Lichtenegger, who chairs the House Committee for Higher Education Appropriations, had proposed the amendment. Her office told HuffPost that she was not available to comment on the budget this week.
"It seems to me that the legislature is trying to retaliate against the university for the events that happened last fall," said junior Polly Haun, a student government senator at Mizzou. She worried that if her school doesn't receive the budget increases being considered for other state-funded Missouri colleges and universities, there will be tuition increases.
"Students should feel free to express themselves about important issues on campus without the threat of rising tuition costs, and the university should be able to operate independently of the legislature," Haun said.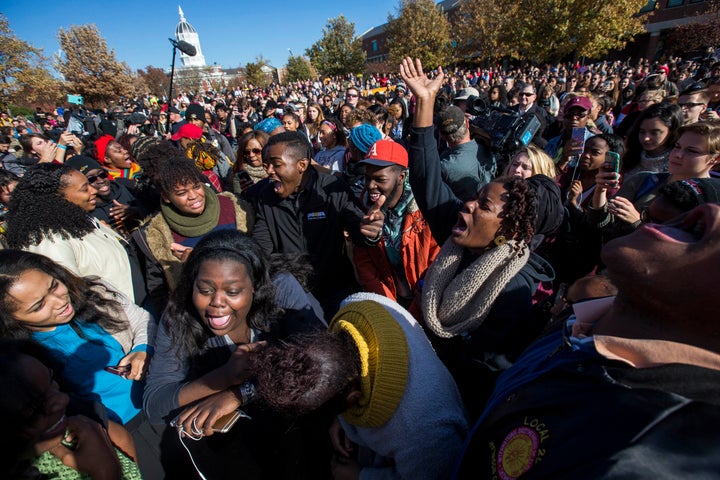 At Wednesday's committee hearing, Lichtenegger suggested that Mizzou's board of curators, the university's governing body, should do more to prevent students from protesting.
"It would be one thing if it just made state news, but this is national," she said. "It has made our university a laughingstock, and I'm trying to make people understand that we are not going to be a laughingstock."
Her committee voted Wednesday to provide a 2 percent increase in state appropriations for public colleges except for Mizzou's flagship Columbia campus, MissouriNet reports.
In justifying that decision, Lichtenegger also pointed to the university's handling of Melissa Click, a tenured professor seen on video trying to block student journalists from an area on campus where protesters were gathered during the November demonstrations.
Had the chair of the university's communications department, where Click teaches, immediately revoked the professor's "privileges" following the confrontation, "we wouldn't be in this mess right now," Lichtenegger said at the hearing.
"There are University procedures in place for handling the situation," Galen Suppes, president of the association's Mizzou chapter, told HuffPost in an email. "For the legislature to expect the University to by-pass its own procedures is wrong on many levels."
He urged state lawmakers to "not act rashly (as they appear to be acting)."
The University of Missouri said it does not comment on pending legislation.
Popular in the Community