CAMDEN POINT, Mo., Feb 23 (Reuters) - Three months after winning half of the biggest Powerball lottery jackpot in U.S. history, Mark Hill still meets friends for morning coffee at a local convenience store.
And that Camaro sports car Hill considered buying with his winnings? He got a pick-up truck instead.
While some lottery winners fritter away their fortunes or meet tragic ends, not much has outwardly changed for Mark and Cindy Hill since they won half of a $587 million Powerball jackpot in November. They netted $136.5 million in a lump-sum payment after taxes.
"They are very conservative people," said Walt Stubbs, a friend and former high school classmate of the Hills. "They are doing some really nice things for the community and they've taken care of their family."
The Hills are giving money to civic projects in Mark Hill's hometown of Camden Point, Missouri, and still live in nearby Dearborn, Missouri, as they did before winning the jackpot.
The Hills will pay for a new Camden Point fire station and ball field and gave the town more than $50,000 to buy land for a new sewage treatment plant that will eventually allow residents to give up individual septic tanks, Mayor Kevin Boydston said.
"I've said all along that these lottery winnings could not have gone to a better couple," Boydston said. "They are giving back to the community, just like they said they would."
Camden Point has fewer than 500 residents and is wedged into hills in a rural area about 30 miles north of Kansas City. Its downtown has a series of mostly empty brick buildings.
Stubbs, chief of the area's volunteer fire department, said the new station is planned to connect directly to main roads, a major improvement on the current fire hall, which does not have quick access to highways.
"It's a situation where if we had to do it ourselves, it would take 25 years," Stubbs said.
The winning couple graduated from North Platte High School in Dearborn and have donated to a scholarship fund at that school.
The Hills, in their early 50s, told reporters at a news conference after winning the lottery they would stay in the area and give a lot of the money away. Mark Hill quit his job as a mechanic. Cindy Hill was out of work at the time.
"I'm real proud of them," said Shirley Hill, Mark Hill's mother. "They have stayed grounded. That's their nature."
History is replete with lottery winners whose lives have gone sour after becoming rich.
The National Endowment for Financial Education cites research estimating that 70 percent of people who suddenly receive a large sum of money will lose it within a few years.
In 2002, Jack Whittaker - already a millionaire - won $315 million in a lottery in West Virginia. Just four years later he claimed to be broke. Whittaker gave away millions of dollars, but people also stole hundreds of thousands of dollars from him and he lost a granddaughter to a drug overdose.
Last year, Urooj Khan died just two months after winning $1 million in the Illinois lottery, from what initially appeared to be natural causes. Toxicology tests run at a relative's request found cyanide poisoning. Police are now investigating his death as a homicide.
Maintaining a stable life such as the Hills are attempting is difficult, said Don McNay, author of "Life Lessons from the Lottery" who has studied winners of big money for 30 years.
"They are beyond exception," McNay said.
Most ordinary people who come into large sums of money become victims of their own lack of financial savvy or discipline, McNay said. People also come under great pressure from friends, relatives and a host of others wanting money.
Missouri Lottery spokeswoman Susan Goedde said the vast majority of lottery winners from the state were "doing great" and if they were good money managers before, they would be after.
"Circumstances may change, they may not work any more and they have the freedom to travel," Goedde said. "But if they clipped coupons before winning the lottery, they will do it after winning." (Editing by David Bailey and David Brunnstrom)

Related
Before You Go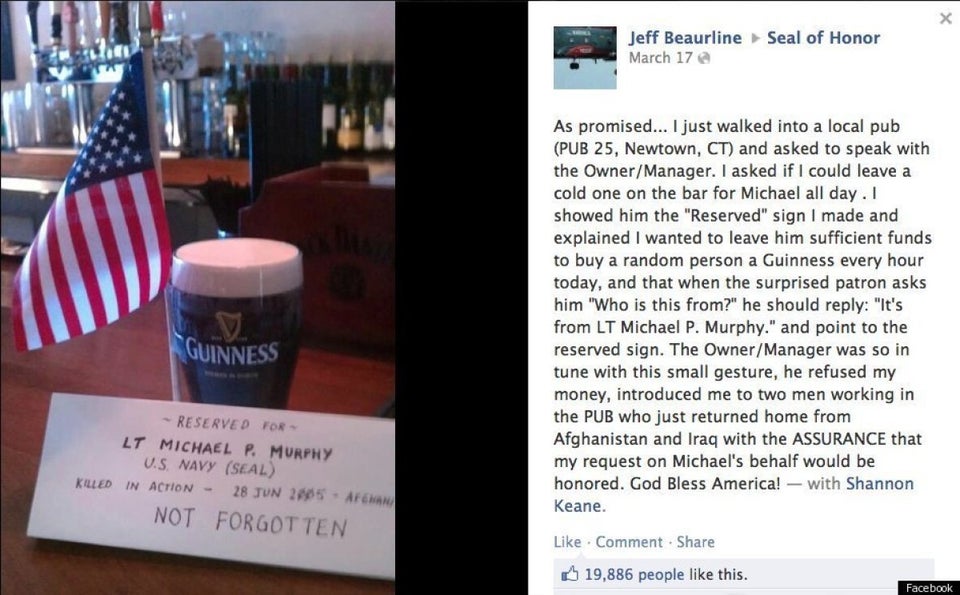 Random Acts Of Kindness