However, a university spokesperson said Brigham was still employed by Mizzou as of Wednesday afternoon.
"If you don't feel safe coming to class, then don't come to class," Brigham wrote in an email to students Tuesday. "I will be there, and there will be an exam administered in our class. If you give into bullies, they win. The only way bullies are defeated is by standing up to them. If we cancel the exam, they win; if we go through with it, they lose. I know which side I am on. You make your own choice."
The Huffington Post could not reach Brigham for comment, but the professor did confirm to The Washington Post that he sent the email.
"Students can come to class and take the exam tomorrow if they wish. My duty is to hold the class. If they choose otherwise, they can take a make up exam," he said. "By the way, the university has not cancelled classes or put out any other official statement regarding these rumors. If they confirm any of these threats, I will follow through appropriately."
Following news of his offer to resign, Brigham told NBC affiliate KOMU that he was trying to do "what I think is best for our students and the university as an institution."
"If my leaders think that my leaving would help, I am all for it," he said.
The university increased campus security after violent threats surfaced on social media Tuesday evening. On the anonymous message board Yik Yak, an individual threatened to "stand my ground tomorrow and shoot every black person I see," while another warned students against going to campus Wednesday. The university, meanwhile, said there was "no immediate threat to campus," and arrested a 19-year-old man accused of making some of the threats.
Brigham faced immense backlash on Twitter for his email. He later canceled class and the exam altogether before offering to resign from his post.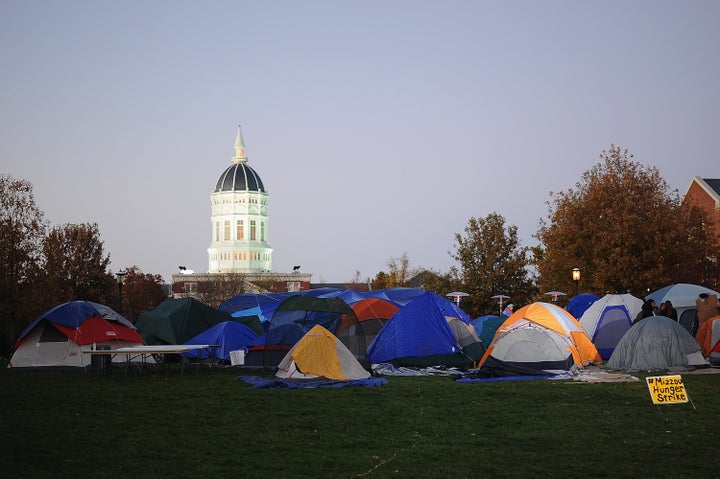 Tensions were high as students protested the university's response to racism on campus. Over the weekend, the university's football team joined the protests, bringing more national attention to the complaints of intolerance at the predominantly white campus. On Monday, university system president Tim Wolfe resigned following calls to step down due to his handling of racially motivated incidents.
"The frustration and anger that I see is clear, real, and I don't doubt it for a second," he said. "I take full responsibility for this frustration. I take full responsibly for the inaction that has occurred. I'd ask everybody, from students and faculty and friends, to use my resignation to heal and start talking again, to make the changes necessary."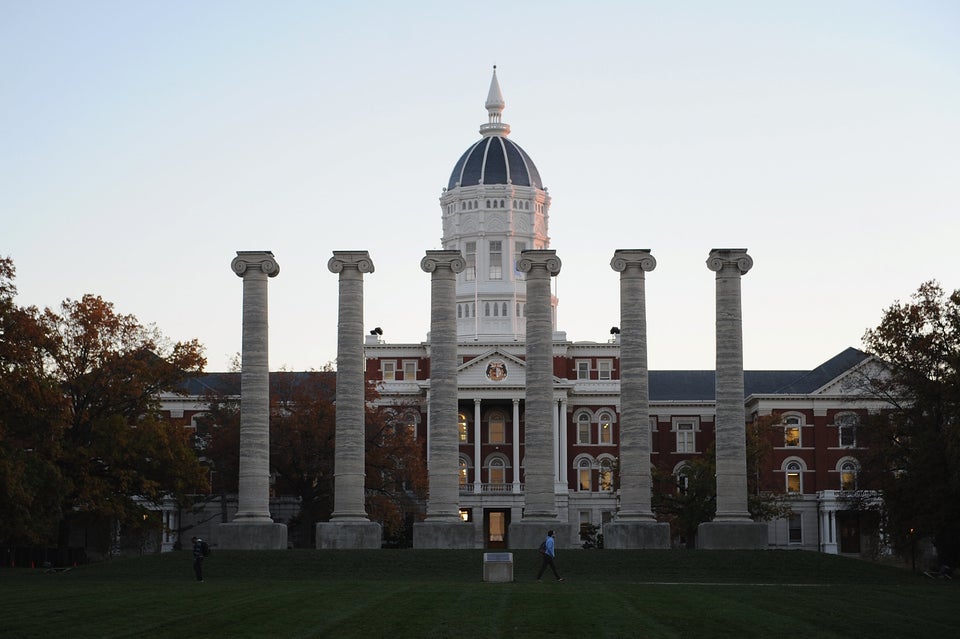 The Deeper Issues At Mizzou
Support HuffPost
The Stakes Have Never Been Higher
Related
Popular in the Community