On Oct. 17, 1969, fourteen football players at the University of Wyoming walked into their head coach's office with a request. The players, all black, were upset that the Mormon church continued to prohibit black men from entering its priesthood, and so hoped to wear black armbands during their game against BYU the next day in quiet protest.
Instead of receiving permission, they received dismissal. Head coach Lloyd Eaton kicked all 14 players off the team that day, a firm pronouncement that dissent was not allowed anywhere within the Wyoming football program. "We do not build winning teams by debate," Eaton was later quoted as saying in The New York Times.
The dismissal of the 14 students, who collectively came to be known as "The Black 14," became a national story, but the news that a football team was at odds with its coach was hardly surprising. Throughout the civil rights era, protests by football players often pitted players against coach. Less than one year after the Black 14, nine black football players at Syracuse University -- later known, incorrectly, as the "Syracuse 8" -- boycotted the team's opening game to bring attention to institutionalized racism within the program.
There were dozens, if not hundreds, of disturbances within college football in the late 1960s and early 1970s, according to David Wiggins, co-director for George Mason's Center of Study of Sport and Leisure in Society. All too often, the players at schools, including Oregon State and the University of Washington, ended up pitted against coaches.
"[In] many of the disturbances in the late 1960s and early 1970s, the black athletes were going head to toe with white coaches, disturbed by what they thought was ill-treatment, the disciplinary nature of white coaches, the fact that white coaches weren't really sensitive to their needs," Wiggins told The Huffington Post.
But when more than 30 black football players at the University of Missouri joined protests this weekend over how the school's president, Tim Wolfe, had handled a series of racially charged incidents, their coach didn't discipline them. Instead, Gary Pinkel, the highest-paid public employee in the state of Missouri, lent his support.
"My players -- they're my kids," Pinkel said Monday after Wolfe resigned. "They had tears in their eyes and asked if I would support them and I said I would -- it's about supporting my players when they needed me."
Pinkel's support should not be seen as the most important moment in the events that have transpired in Missouri -- that would be an injustice to the members of the football team who put their scholarships on the line; to Michael Sam, who came out quickly and fervently in support of the team; to the many passionate black students at the university who raised the issue; to the protesters who came before them in nearby Ferguson and elsewhere; and most of all to Jonathan Butler, the graduate student who went on hunger strike for the cause.
But Pinkel's support should be seen as proof that the relationship between a coach and his football players has changed since the 1970s. At least in one case, the coach's loyalty was to his players first and to the administration second. Pinkel is not the hero here, but his willingness to stand behind his players is a sign that football players have new and tangible power.
"You have [in Missouri] a white coach who is sensitive to [black athletes'] desires," Wiggins said. "It's kind of fascinating to me how different it is from what we saw in the late 1960s and early 1970s."
"I can't tell you how surprised I was to see coaches participating in something like this," agreed Chuck Korr, professor emeritus of history at the University of Missouri-St. Louis.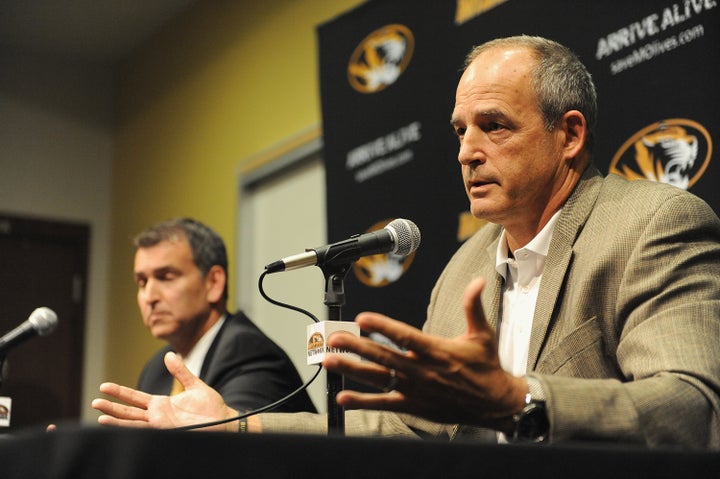 That Pinkel supported his players is a result of many factors. It could be argued the situation had reached a head even before the team jumped in, and very few people want to be on the wrong side of a racial controversy in 2015. But Pinkel's support, and the inarguable power of a united Division I football team, is also a result of the shifting economic realities of college sports. If money talks, Pinkel is the most powerful man at the school, the athletic department its most powerful institution, and football its most powerful sport. The department had an operating revenue of $83.7 million during the 2014 fiscal year, a 10 percent jump from the previous year, and the department sent $2.2 million of its $3.5 million profit back to the university for non-athletic expenses. That's what real influence looks like.
The players might not make money, but they do have the ability to make sure the school doesn't either, should they refuse to play any given Saturday. "So much is invested in [the athletes'] labor, we're talking millions of dollars," said Louis Moore, an associate professor of history at Grand Valley State University. "They have power."
More and more, it's clear they know they do. On Monday, after Wolfe announced his resignation, Tigers defensive end Charles Harris said, "Let this be a testament to all of the athletes across the country that you do have power." Earlier this year, members of the Oklahoma football team release a statement asking for "severe discipline" of the Sigma Alpha Epsilon fraternity's senior leadership after a video was released of members chanting "there will never be a n****r in SAE." (In that case, head coach Bob Stoops supported his players as well.) Student athletes took similar stands in 2013 at schools including UCLA, where players criticized a lack of diversity, and Georgia Tech, Georgia and Northwestern, where players at each school wrote "APU" -- All Players United -- on their wrist tape in response to a range of issues.
Northwestern's quarterback at the time, Kain Colter, was among those who wrote the letters onto his wrist tape. He told HuffPost he believes situations like the one in Missouri help athletes realize their influence. "The more athletes stand up and use that power, the more they'll realize how much value they have. And college presidents and administrators, athletic directors, they have to listen," Colter said.
Jeffrey Sammons, a professor of history at NYU, said he believes college athletes not just in Missouri but around the country are experience something of a political awakening. "I think we're seeing a kind of radicalization -- I hate to use that term, but maybe a much more socially conscious and aware student-athlete," Sammons said.
"[These protests] started to open the door for athletes to think that this is an appropriate outlet to use their status as athletes to show their convictions," said Richard Lapchick, director of The Institute for Diversity and Ethics in Sport at the University of Central Florida.
In some ways, signs of social progress, while small, have allowed athletes to stand up more easily. Back in the 1960s, all but the biggest athletes risked their livelihoods by taking political stands. "Tommie Smith and John Carlos were unemployable for six years after Mexico City," Lapchick said, referring to the pair's famous Black Power salute at the 1968 Olympics. Today, few would think an athlete unemployable for taking a public stand against racism or mistreatment.
But even in an environment more amenable to black men taking political stands, the football players at Missouri still took an unambiguous risk. Many college football players in the U.S. are still on one-year scholarships, making them easily expendable should conflict arise. Often, if their coach won't back them, few others will. Outside of the football and basketball teams, black men on college campuses are often few and far between. Eleven percent of Missouri identified as black in 2010. Yet as of 2014, only 6 percent of the school's male students were black. Among the leadership ranks at major colleges, the athletic scene is still dominated by white males, especially compared to professional sports, according to Lapchick. A climate was created outside the University of Missouri that allowed the football team to take a successful stand, but it still took bravery within the school to make it happen.
"I've been involved in [college sports-related political actions] since the 1970s, and I've never seen anything of the magnitude or the impact that the football players had [in Missouri] since they jumped in," Lapchick said.
Sammons agreed. "It's the biggest thing that I can remember at least at the collegiate level since the '60s or '70s," he said. "I'm really quite proud of them."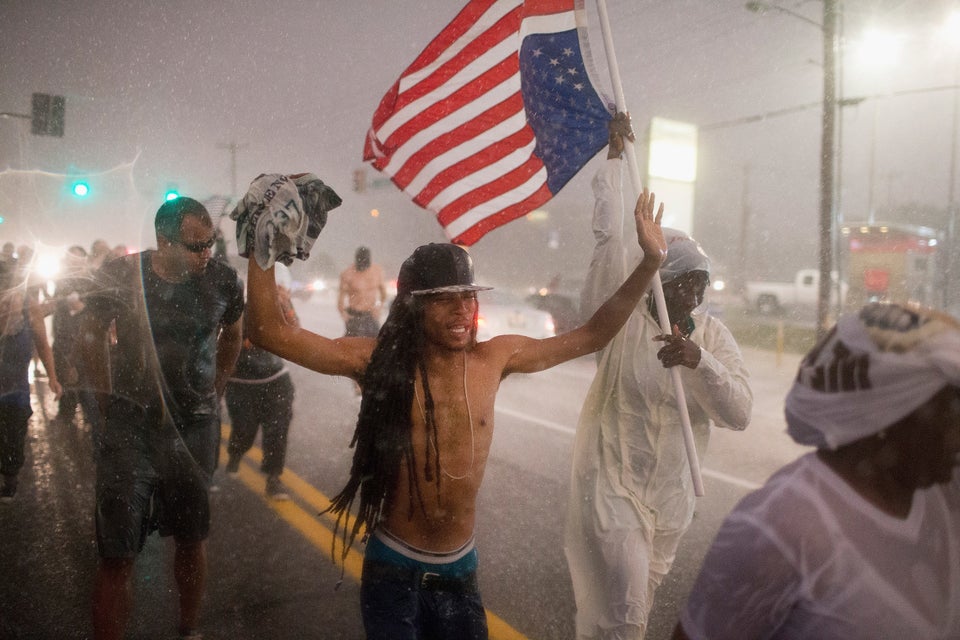 Ferguson Protests 2015
Related