Democrats flipped a Missouri state House seat Tuesday, marking the 35th seat that has changed from red to blue since Donald Trump became president.
Mike Revis, 27, defeated his Republican opponent in a special election Tuesday by 3 percentage points.
The 97th District in Jefferson County went for Trump in the presidential election by 28 points. The area is historically Democratic but has recently tilted Republican.
In other words, the district has swung 31 percentage points toward Democrats since Trump won last year.
"Rep.-elect Mike Revis's victory tonight will undoubtedly send another shockwave through the GOP as we continue to run the best candidates focused on addressing local issues and improving their neighbors' quality of life," said Jessica Post, executive director of a group dedicated to electing Democrats at the state level. "The Democratic Legislative Campaign Committee continues to be impressed by our dedicated and talented slate of candidates, who have stepped up to run in these precedent-setting special elections."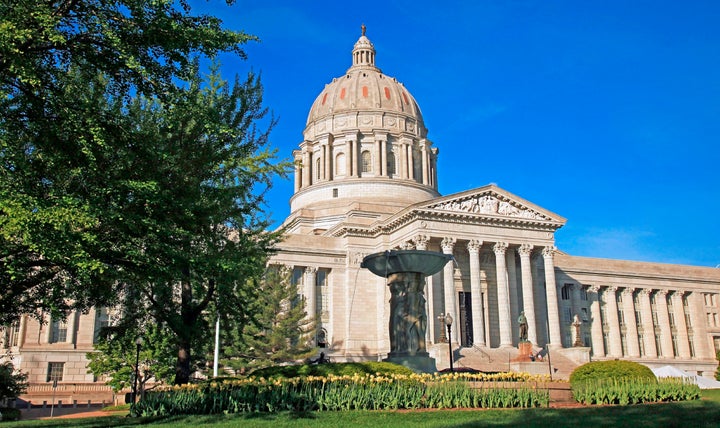 In addition to the 35 state legislative seats Democrats have picked up, they have also flipped the governorship in New Jersey and a U.S. Senate seat in Alabama. Republicans, meanwhile, have flipped four state legislative seats from blue to red during Trump's tenure.
Last month, Democrats also picked up a seat in Wisconsin's state Senate, where Democrat Patty Schachtner defeated her opponent by 11 percentage points, taking a seat Republicans had held since 2001. The district was solidly red: Trump won by 17 percentage points in 2016, and Republican Mitt Romney won it in 2012. The Republican incumbent state senator won her re-election race in 2016 by 26 points.
Wisconsin Gov. Scott Walker (R) called the results a "wake-up call" for his party, and House Speaker Paul Ryan (R-Wis.) said Republicans certainly needed to "pay attention" to the results.
There were, in total, four special elections in Missouri on Tuesday ― all seats previously held by Republicans. Democrats won one, while the GOP held on to the other three.
Republicans control the legislature and the Governor's Mansion in Missouri.
Popular in the Community