KANSAS CITY, Mo., May 10 (Reuters) - A tornado destroyed or damaged 200 to 300 homes in a small town east of Kansas City, Missouri, on Saturday but caused no injuries, officials reported.
The tornado touched down in Orrick, Missouri, at 5:45 p.m., damaging a school and a Baptist church, said Collin Stosberg, public information officer for the Missouri State Highway Patrol.
Television news footage showed homes with roof and interior damage and others with only their shell standing. The twister flattened other buildings, felled large trees and flipped over cars and campers.
Stosberg said police who saw threatening skies and a tornado taking shape were able to sound sirens 10-to-15 minutes before the twister hit.
"It gave people time to seek shelter," Stosberg said, adding that the advance warnings likely prevented injuries.
Orrick, a town of about 820 people, lies some 30 miles (48 km) northeast of downtown Kansas City.
Less than two hours later, another apparent tornado touched down about 60 miles (96 km) to the east near Marshall, Missouri, Fire Chief Tony Day said.
Two barns were flattened and trees and power lines were toppled in rural areas near the towns of Slater and Arrow Rock, but no injuries were reported. (Reporting by Kevin Murphy, Editing by Alex Dobuzinskis, Peter Cooney and Chris Michaud)

Related
Before You Go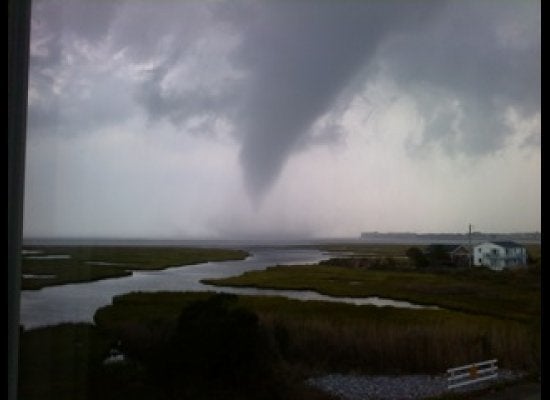 Tornadoes & Clouds
Popular in the Community