ST. LOUIS -- Missouri Attorney General Chris Koster on Thursday filed a lawsuit against 13 St. Louis County municipalities, alleging they violate a Missouri law that limits revenue from traffic fines and court fees.
Koster, a Democrat, said reports he requested from municipalities across the suburban county showed a pattern of substandard accounting and excessive collection of revenue from "predatory traffic tickets." Five of the municipalities failed to file annual reports with the state auditor.
Municipal courts in St. Louis County have come under scrutiny since the police killing of Michael Brown in August in Ferguson, which was not among the towns named in the lawsuit. Subsequent protests highlighted the broken relationship between police officers and the communities they serve. Some have complained that aggressive police enforcement of traffic laws disproportionately targets people of color.
Missouri's Macks Creek Law, passed in 1995 and later updated, caps traffic fine revenue at 30 percent of a municipality's budget. Any revenue exceeding the cap is supposed to be given to state schools. But many municipalities are ignoring the law, Koster said.
"The Macks Creek Law was enacted to protect Missourians from predatory traffic tickets. This problem has been felt nowhere more acutely than North St. Louis County," Koster said.
The Rev. Starsky Wilson, chair of the Ferguson Commission, an independent panel created after Brown's killing to study the causes and solutions to inequality and unrest, said the local courts have been a frequent topic at his group's meetings.
"People in our meetings shared their tales of difficult times in courts, including feeling they were preyed upon by the courts, feeling they were supporting a system that oppressed them, and expressing pain because they felt like their system should protect and care for them," Wilson said.
Rich McClure, co-chair of the Ferguson Commission, said St. Louis County has 22 percent of Missouri's population, but its municipal courts collect 44 percent of the state's traffic fines. "Based on what we're hearing from our community, we will be relentless about municipal court reform," McClure said at the news conference. "We will not let this die. We will not back down."
Koster's lawsuit asks that the 13 municipalities lose jurisdiction over traffic offenses until they comply with the law and be ordered to obey the law in the future.
Losing traffic fine revenue could knock a huge hole in the budgets of most of the municipalities. Koster said his goal was not to "destabilize" the communities, but to make them comply with the law.
People of the St.Louis region have complained about the court system for years. When asked why it took his office until now to take action, Koster responded, "I have been late in coming as well as the importance of the Macks Creek Law. The Ferguson situation raised it up to our attention."
Koster said it also had been unclear who should enforce the law. "Given the concerns we've heard out of the community in Ferguson, out of the Better Together project, and out of the Ferguson Commission, we thought it was appropriate for our office to step into this grey area and take leadership in this and see to it that all these municipalities come into compliance," said Koster.
Before You Go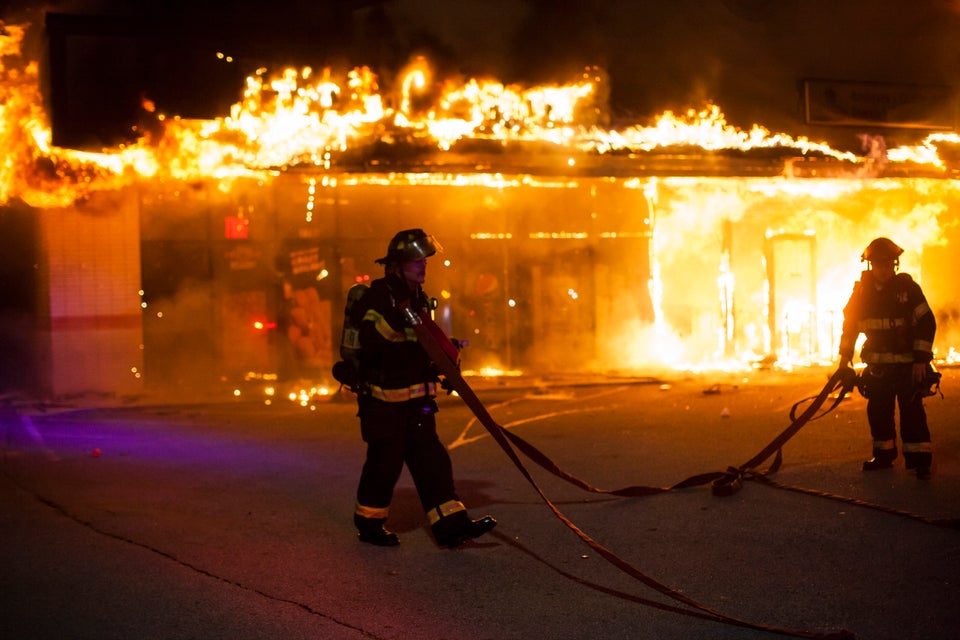 Ferguson Protests
Popular in the Community