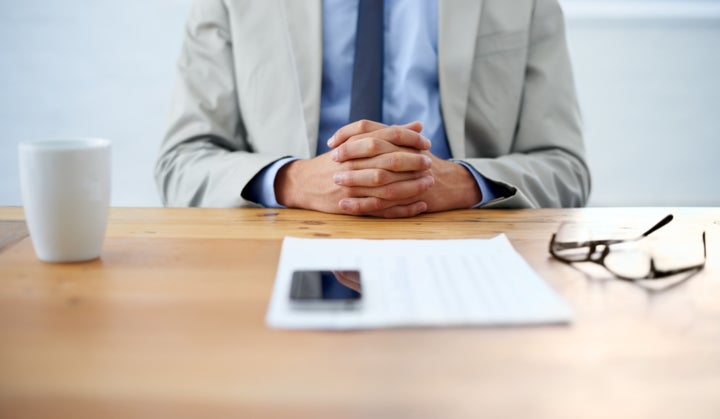 Lawmakers in the Missouri Senate spent more than 10 hours in a closed-door special session last week to push through Senate Bill 5, a wide-reaching anti-abortion measure that—among other things—would roll back a local rule aimed at protecting women against discrimination.
The legislation would undo a relatively recent St. Louis ordinance that prohibits potential employers and landlords from discriminating against women based on their reproductive health history. In other words, if they've had an abortion. Or have used birth control. Or if they are pregnant.
When the ordinance first passed last February, supporters hailed it as necessary protection for women living in a deep-red state that is considered to be "hostile" to abortion rights. Unsurprisingly, it also drew sharp criticism from several local religious groups and leaders who lamented its passage as a "terrible moment" for the city of St. Louis. In May, the St. Louis Archdiocese and several other organizations filed suit against the city of St. Louis, seeking to overturn the ordinance
Now, just months later, anti-abortion legislators in the state appear poised to topple the ordinance. The bill—which also includes other anti-abortion measures that would affect women statewide—passed the Senate late last Wednesday and is now being heard in the House Children and Families Committee. The Kansas City Star reports that it could be passed without changes and sent to the governor directly, or undergo revisions that would require the House and Senate to negotiate the differences in a special conference.
NARAL Pro-Choice Missouri—the reproductive rights advocacy group, which fought for the anti-discrimination ordinance to be passed last winter—quickly announced it was launching an online and radio ad campaign criticizing Republican Gov. Eric Greitens who called the special session. ("Do you think your boss should be able to fire you for using birth control? Governor Greitens thinks so," one ad claims.)
A spokesperson for the group told HuffPost that before the ordinance passed last winter, NARAL had not actually heard of any specific cases in which women were discriminated against because of their reproductive history. But the group had not necessarily been closely tracking the issue.
"Under the current political administration, we are seeing more threats against women for using birth control or having an abortion. We wanted to be proactive and protect them," Kirstin Palovick, an organizing and policy associate with
NARAL Pro-Choice Missouri, told HuffPost in an e-mail. "Since the passage of this bill, we have had at least one person make a discrimination complaint based on their reproductive health care. We know the problem is happening, and we are beginning to hear more stories about it."
Related
Popular in the Community