The Huffington Post was on hand at the ceremony and witnessed the "WTF (Where They From)" singer get emotional after Ciara's touching tribute to her.
"I stand here for all the women who've been told, 'You don't fit the mold, you're not good enough, you won't make it' ... Look at me, I'm here," she said in her acceptance speech, apologizing for being "such a mush-head."
"I want y'all to know to continue to be creative and don't be scared to take risks," Elliott continued. "Being a woman in this industry, for me -- as an artist, a writer, a producer -- I've had my ups and downs and there's times when I wanted to give up, but," she added through tears, "God had another plan for me and if it weren't for Him, I wouldn't be standing here."
Elliott gave some shoutouts to her many collaborators including Timbaland, Pharrell Williams, Magoo and Janet Jackson and ended her speech by honoring her late friend Aaliyah. "I hope you're looking down and you're proud of me," she said. "I miss you much."
Before she took to the stage, dancers clad in Adidas tracksuits performed a routine to a medley of Missy's hits, including "Lose Control," "Work It" and "WTF."
Billboard's Women in Music show will air Dec. 18 on Lifetime at 8 p.m. ET.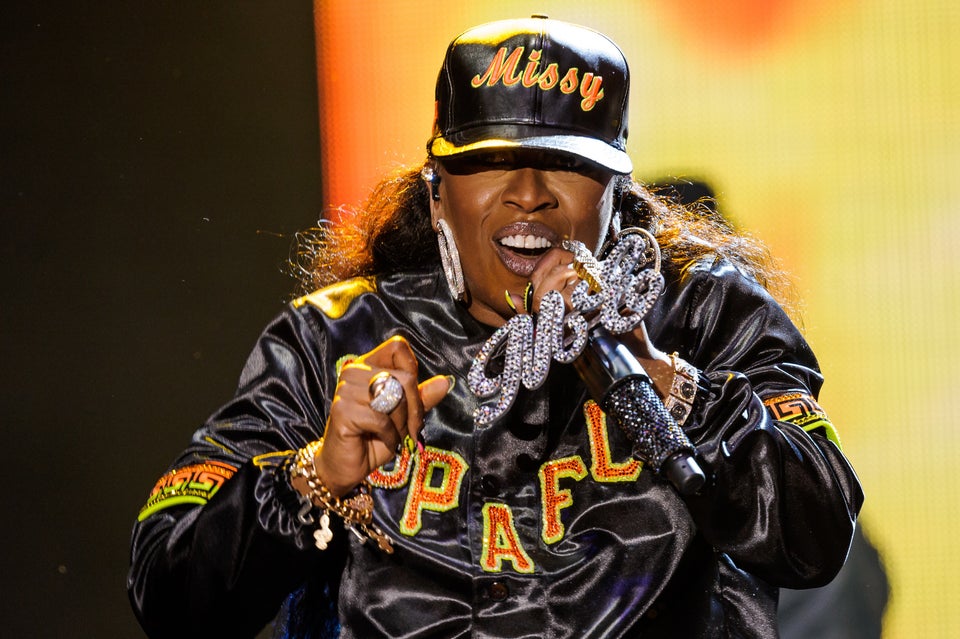 15 One-Of-A-Kind Missy Elliott Music Videos Everyone Loves
Popular in the Community