When Vogue dubs you "the female Michael Phelps," you know you're about to get some major attention in both the swimming and fashion worlds. So when Missy Franklin, who's starred in shoots for Teen Vogue as well as it's older sister magazine, took home a gold medal for her backstroke at the 2012 Summer Olympics yesterday, we definitely took notice.

Despite her Olympic uniform restrictions, the 17-year-old managed to show off her sense of style by sporting a pair of pearl earrings throughout the competitions (do we spot a trademark?). But our favorite touch had to be her patriotic nail art. One hand had red nails with an American flag decal on the ring finger and the other hand had the same design but in blue. Inspired by Princess Eugenie, perhaps?
Nail art aside, Missy does seem to have a thing for the royals, telling Teen Vogue, "I've heard that Prince Harry and the British band One Direction will be at the Olympics, and I can't imagine anything more exciting than meeting them." She sounds like a pretty normal, down-to-earth teen to us. Fashion-wise, the 6-foot-1 teen wears a size 13 shoe, which can't be too easy to shop for. Luckily, Missy is happy to go the laid-back route, preferring to wear Lululemon sweats and jeans when she's not in her school uniform.
So even though we think Missy is more of a Ryan Lochte-kind-of-gal (an American flag grill is the male equivalent of patriotic nail art, right?), we definitely agree with Vogue that Missy Franklin is one to watch this Olympics season.
Check out Missy Franklin's style at the 2012 London Olympics!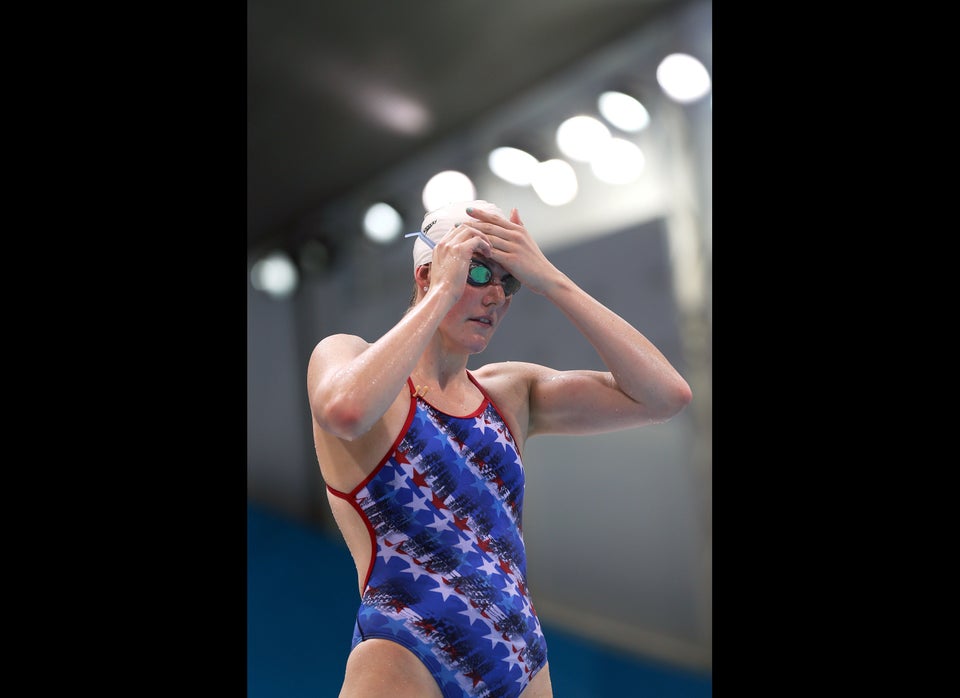 Missy Franklin 2012 Summer Olympics