Santa Fe, New Mexico, has long held a certain lure for dreamers. Two famous musicals even feature songs about yearning to leave New York for the Southwest capital city.
"The City Different," as it's called, boasts an impressive art scene, legendary cuisine and incredible cultural history, so it's only natural tourists flock to this destination year round. But as many Santa Feans have noticed, visitors tend to make a few missteps during their travels. We asked locals to share what they've commonly observed.
From misunderstanding the New Mexico climate to missing the city's top notch art offerings, we asked locals to share mistakes tourists often make while visiting Santa Fe ― and some advice for avoiding these errors during your travels.
Assuming It's A Hot, Desert Town
"A lot of tourists think Santa Fe is a hot, desert town and a good place to escape cold winters. They are shocked to learn that Santa Fe actually sits at over 7,000 feet elevation, is surrounded by mountains, and has a ski resort. The local mountain, Ski Santa Fe, is surprisingly in the top 10 highest elevation ski resorts in the country. Locals love this misconception about Santa Fe because it keeps the slopes clear in the winter and the hiking trails clear in the summer months." ― Charles LaCalle, a marketing professional
"One of the most common mistakes many tourists make when traveling to Santa Fe is assuming the city is in a 'desert' climate similar to Phoenix ... This also means that they might not consider the four-season climate we enjoy in Santa Fe, specifically some snowy, cold winter days and our mild summer temperatures that rarely top 90 degrees most days." ― Joanne Hudson, public relations manager for Tourism Santa Fe
Driving Everywhere
"Not walking is a mistake! If you are into art or architecture, Santa Fe is a place for exploration! You never know what beautiful old gate or mural you might find just around the corner! The most essential walk, for me, is to start at the Supreme Court Building and walk East De Vargas Street past the San Miguel Mission to Canyon Road. It was a historic little townlet, called the Barrio Analco." ― Rachel Preston, a designer and preservationist
"When staying near the plaza, don't expect to drive everywhere. It's a great downtown area to walk." ― Daniel Quat, a photographer
Photographing Indigenous People Without Permission
"Ask permission before photographing locals and especially indigenous people who have a long history of being exploited by settlers, the government and even tourists. Ask permission, and don't photograph indigenous jewelers and crafts people on the plaza in front of the Palace of the Governors. That's considered rude and insulting." ― Quat
"Be respectful of native pueblo and Navajo cultures. Don't take photos without asking for permission." ― Bunny Terry, creator of the I Love New Mexico blog
Skipping The Food Trucks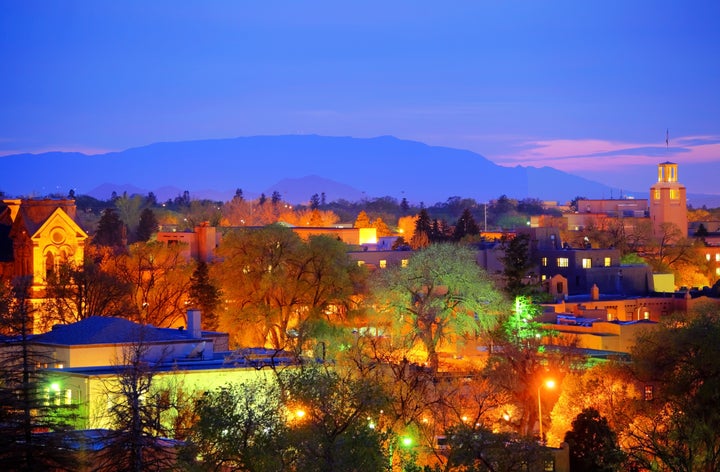 Being Unprepared For The Altitude
"With the high elevation, many visitors will need to take a day or two to acclimate and might want to plan less strenuous activities the first day, plan to hydrate and drink more water than normal, and go easy on the margaritas." ― Hudson
"Coming from sea level is hard if you have breathing issues. I always tell people that you're going to be tired in half the time and need twice the water you normally would. And if you are having headaches, bring one of those sports oxygen bottles or go to the oxygen bar, and it will help!" ― Preston
"Don't expect to have the same energy as you do at sea level. Drink lots of water. Know that liquor will have a stronger effect on you as you're 7,000 feet above sea level, so drink with caution. Wear sunscreen. The atmosphere is thinner and the sun can affect you more strongly." ― Quat
Underestimating Spice Levels
"One mistake tourists make is not understanding that us locals like our food spicy. Our chile is usually too spicy for someone who is not accustomed to eating food with higher levels of heat. So please, ask your waiter to put the chile on the side if you cannot handle or don't enjoy spicy foods. ― Stephen Baros, creator of 505 Local Foodie
"Order your green or red chile on the side if you've never eaten them before. Chile is every local's favorite dish, but the spice levels can be uncomfortable for tourists on the first visit." ― Terry
Not Exploring The Surrounding Area
"Save time for excursions outside of Santa Fe. You can check out the Georgia O'Keeffe Museum in downtown Santa Fe, but the real art aficionados will also visit Ghost Ranch (about an hour outside of Santa Fe) for a hike or horseback ride on the ranch where Georgia O'Keeffe lived and painted some of her most famous works." ― LaCalle
Missing Local Favorite Restaurants And Cuisines
"Although Santa Fe has an exceptional fine dining food community, the mistake I see many tourists make is not branching out to more local casual restaurants that are not located in the tourist hot spots. Our local New Mexican cuisine is unique and absolutely delicious. The red and green chile is like nothing else in the world. Oh, and don't forget to enjoy the sopapillas ― kind of a fried fluffy pastry. They can be eaten with your meal or after, with honey, as a dessert." ― Baros
Missing Out On The Arts Offerings
"Santa Fe is a cultural Mecca. If you don't love art, music, opera, theater and culture, this might not be a great vacation for you. We're the third largest art market in the country after New York and Los Angeles. With more than 250 art galleries, six beautiful museums, and anthropological sites, there's always plenty to see here. We have tons of indoor and outdoor musical venues throughout the year too." ― Quat
Expecting A Robust Late-Night Scene
"Santa Fe is home to many retirees and caters to older folks but has been growing in things that interest the younger crowds. But the place closes down early at night. Most restaurants close by 9 p.m. There's some nightlife ― but it's not a late-night city, so don't expect that. Go to bed, and get up early to see some of the most beautiful sunrises in the world." ― Quat
Failing To Plan Properly
"Plan ahead. Amazing attractions like the opera, theater, concerts and Meow Wolf require tickets. You can purchase these ahead of time, so you don't miss out on all that's available. Plus you can get all-in-one passes to museums in Santa Fe ahead of time. And if you're looking to visit for three days, don't bother. You will be disappointed as there's so much to do there. Plan at least a five-day visit plus travel days." ― Quat
Only Seeing The City From The Ground
"[Don't miss] getting an overview of the city before [you] jump in. My favorite point for this is the Cross of the Martyrs at what was old Fort Marcy. It's a stunning view of town! Other favorite spots for this are La Fonda's rooftop bar, as well of that at the Drury." ― Preston
Sticking To The Plaza Area
Incorrectly Budgeting Museum Time
"A mistake is trying to do too much and not allocating enough time. Some of our museums are smallish, and others are huge. Where you can do the IAIA Museum of Contemporary Native Arts in under an hour, the Museum of International Folk Art could require the entire day if you are interested in Alexander Girard's version of 'It's A Small World' in the Multiple Visions exhibit." ― Preston
Quotes have been edited and condensed for clarity.
Support HuffPost
A No-B.S. Guide To Life
Before You Go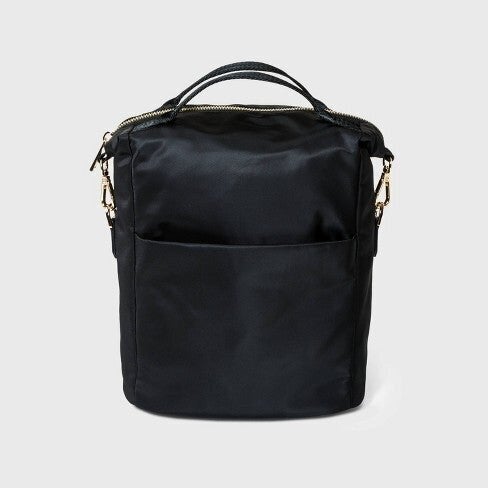 Reviewers Are Very Obsessed With This $30 Travel Backpack From Target
Popular in the Community