Gay men have become well versed in the world of online hook ups thanks to an array of social apps designed to foster relationships -- even if only sexual. But due to the difficulty of finding compatible partners -- or encountering plain old cattiness -- on the web, face to face (or body to body) interactions in the real world may not be as common as you would think.
Now MISTER, one of the leading online gay apps, is looking to change that with a relaunch that includes some new and improved updates.
One new feature, "Mr. Right," promises, as MISTER founder and CEO Carl Sander explained in an email to The Huffington Post, to help men stop staring at their screens and start staring into someone's eyes:
"Mr. Right... provides users new introductions daily based on the types of men they normally interact with. If a user, for instance, often talks to tall men in their early 30s, Mr. Right will show that user other men nearby with similar traits. Mr. Right works in the background as a personal wingman, always on the lookout for new, compatible men."
But the "Mr. Right" feature is just one of many things that set MISTER apart from other social networks.
"The idea behind MISTER -- and what differentiates it from a lot of the other gay chat apps out there -- is that we think users should be themselves," Sandler says. "We encourage them to present themselves honestly, to be respectful, to state their status, and to be open with one another about what they're looking for. We hope that our efforts help to strengthen the MISTER community and the gay community as a whole."
In a press release sent to The Huffington Post, Serge Gojkovich, the marketing specialist for MISTER, stresses how many continue to stigmatize men who meet men online and he hopes that will begin to change:
"Gay relationships have evolved, yet gay men are often still ashamed of using gay dating or hookup apps. Some apps bill themselves as being better or catering to a certain niche within the gay market, but MISTER wants to move beyond that. MISTER encourages users to follow the MISTER Code, to be themselves, and to not be embarrassed about using an app to meet other gay men."
The new version of MISTER is available for download on your iPhone or Android device, or at Misterapp.com, and if you'd like to celebrate Mr. Right with other MISTERs, parties will be held around the country to ring in the re-launch:
Washington, D.C.: JR's 7/18
West Hollywood: Revolver 7/19
New York: Boxers (Chelsea) 7/19
New York: Boxers (Hell's Kitchen) 7/20
Boston: Guilt 7/26
Dallas: Victory Park 7/26
Fort Lauderdale: Village Pub 7/28
Launched in December 2012, MISTER now has more than one million active users, and unlike some other mobile apps, MISTER is also available as a desktop website as well. For more information on MISTER and the new features, click here.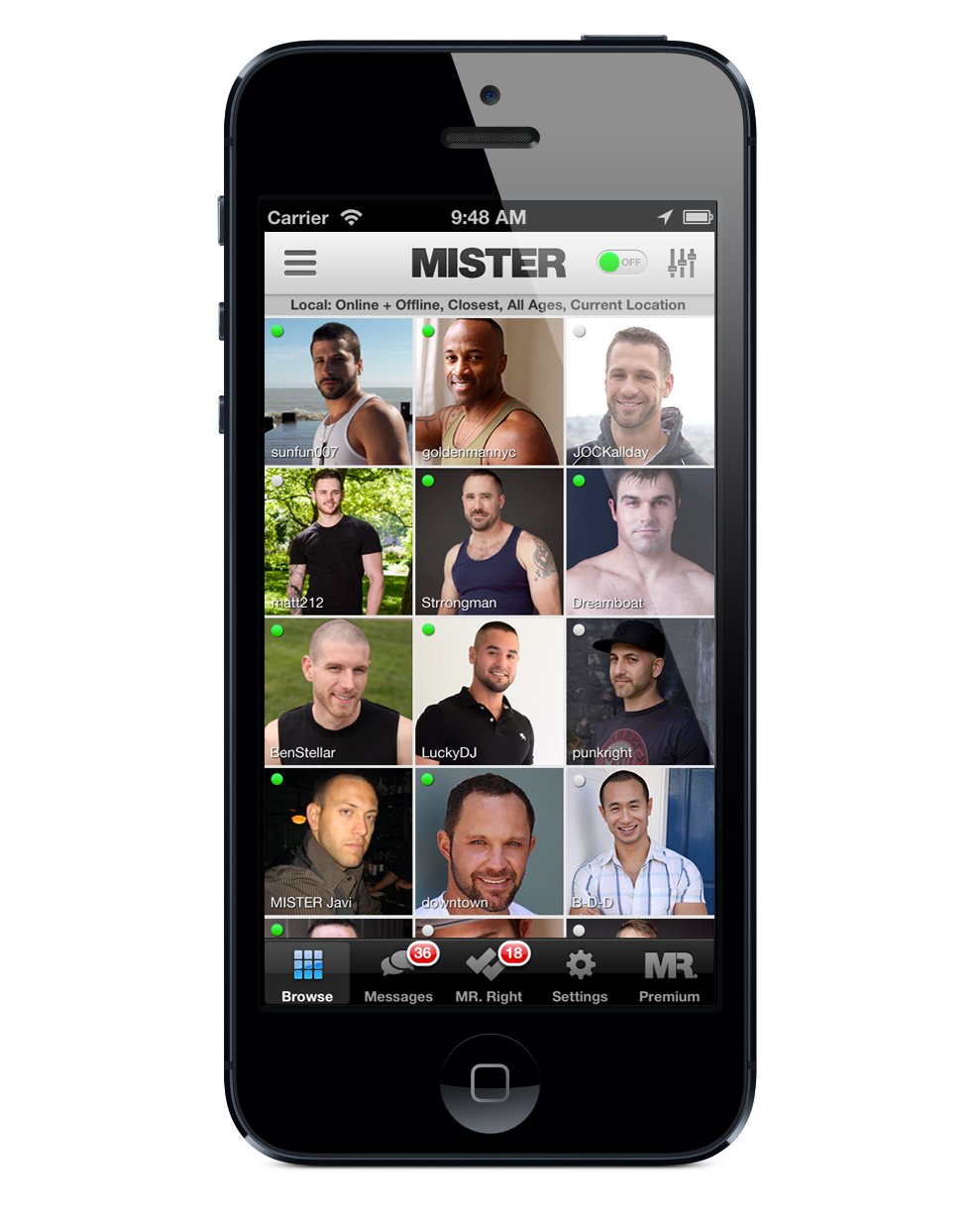 REAL LIFE. REAL NEWS. REAL VOICES.
Help us tell more of the stories that matter from voices that too often remain unheard.