A local man calling himself Mister PeePee is on a mission to masturbate in every Starbucks bathroom in New York City, and to photograph the results.
Starbucks Gossip reports PeePee, a self-described "big fan of Starbucks", revealed some details of his endeavor on a [now unavailable] podcast on the Glory Hole Radio Network:
"I've got to rate the bathroom on cleanliness," Mister PeePee said on The Glory Hole podcast, "and [note] if a person knocked on the door and interrupted me."

One of his associates wanted Mister PeePee to also rate "how hot the chicks were in the location -- customers and baristas" and "how frequently did someone try to open the door when you were trying to jerk off."

"And lastly, how was the coffee?" added the podcast co-host.
A December [and now protected] tweet from @MisterPeePee reads,"Today's Starbucks visit is rated as a 4 Boner. Spacious, clean, excellent coffee, strong wifi, no interruptions & 1 hot chick."
So who is MisterPeePee? And has the intrepid jerk-off visited a Starbucks bathroom near you?
Reached for comment and maybe a big reveal, a source at Glory Hole Radio tells us, "Mister PeePee is a legend amongst our fans and a private man. I'm just surprised such an old segment on our show is only getting attention now."
Looks like PeePee's identity will remain a mystery. Even a Foursquare account under his name seems to have disappeared, so it will be tough to determine which of the 298 New York locations he'll hit next. [UPDATE! Turns out PeePee's foursquare account still exists after all! It appears he fancies Starbucks in and around the Flatiron district.]
Check out other shocking Starbucks stories: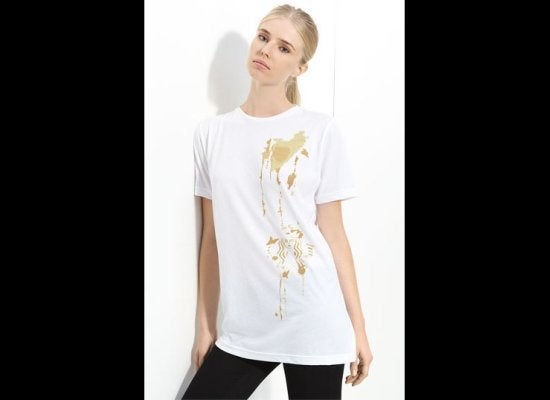 Starbucks shockers in the news
Related
Popular in the Community