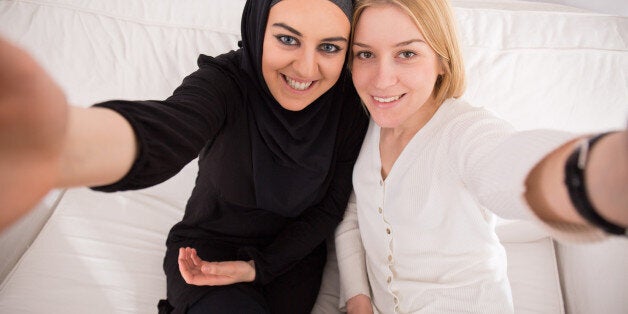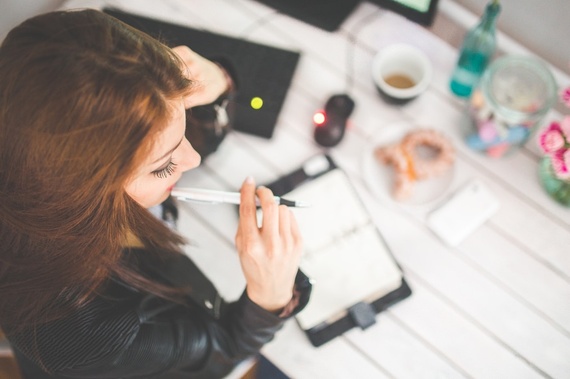 Do you have kids? Are you concerned about their future? Are you worried about how much college is going to cost? Are you worried you're going to pay an arm and a leg and your sweet kid is going to be saddled with loans forever, all to get a degree that maybe won't even mean anything? Are you afraid by the time your precious Johnny or Sally gets a degree, the job market will be so awful that they'll move back in with you, and will be asking for "hundos" for their "randos" until you die?
Well do not fear! A new lucrative career path has opened up and as long as the Orange Menace doesn't get us all nuked before the end of 2017, your kids might just have a future in mistress dispelling. Oh yes, that's a thing. The Times recently reported on the growing fad of "mistress dispellers" in China. Turns out some entrepreneurs have found a new way to capitalize on crumbling marriages. They fix them! While that kind of business will cut into my kind of business, I salute their innovation and would probably opt in if they were on Shark Tank and I was a judge on Shark Tank. What is a mistress dispeller you ask?
Well, see if your spouse is cheating on you and you want to repair your marriage without, you know, confronting the cheating and working it out like adults, you can hire a mistress dispeller who will take a two pronged approach at fixing your marriage. First she will makeover the cheated-on spouse, in mind, body and actions to make her a better mate. Concurrently, she will ingratiate herself into the paramour's life and convince her to hit the road. How so? The mistress dispeller does recon on the mistress's life, categorizes her motives, then skillfully disassembles the affair from the inside. Pretty nuts right? Shockingly, this isn't the plot of a Kate Hudson romantic comedy. It sure sounds like a movie, but I googled and googled and came up short, so if this exists, please let me know. And if it turns out there isn't a movie like this already, call me Scott Rudin, I've got some ideas on casting.
What's the price point for a person who is half life coach and half evil genius? Priceless! Or actually around $45,000 for about three months of work. It's certainly not cheap, but the services carry an alleged 90% success rate, so $45k is a pittance if you get everlasting love, right? I wonder what the makeovers are like and what exactly the coaching entails, but I am much more intrigued by the mistress part. So much deception and sneaking around is involved. It sounds like the best job. It's like being a spy except instead of stealing confidential documents, you're trying to lure a person into friendship over lattes. Then you play puppet master for awhile. I've got some ideas for how to handle certain mistress stereotypes, so let's take a crack at it...
Research the past ten years of the company's holiday party. Have they used the same caterers for the past three years? You bet. Apply and get hired by the catering company. Show up the night of the party ready to work. Nonchalantly find your target and offer Work Mistress one of many hors d'oeuvres options. Keep circling back. Make an offhanded comment on hating the gig but loving the shrimp puffs, opening the door for her to complain about her own job. You can always count on a person to hate their job, and love anything encased in puff pastry, that is the American way. Keep chatting. Explain how you're just working these gigs to save up for a big trip for a couple of months to find yourself. Talk about how you always dreamed of seeing the world as a kid and you're just sick of promising yourself a life you never follow through on. Wait to see if this piques her interest. It does.
She explains she, too, always wanted to travel but there was just no opportunity. Butt in and say, oh yeah, I know how it goes, settling down, buying a house, getting married, I get it. She explains she's not really doing any of those things actually. Wait a beat. Then say, then what's stopping you? She explains she can't quit her job, she's got tons of school loans, and she's sort of seeing this guy but it's a mess. You empathize and say oh man if only you could only find a more challenging job somewhere else and start over. Her eyes light up.
Shanghai, she exclaims! Shanghai! Ah yes, they're opening a new branch of the office in good old Shanghai, but you already knew that because you are a very good mistress dispeller. The two of you talk some more and by the end of the night you are fired from the catering gig (seriously, you're supposed to circulate with those trays, that's your main job duty), and Work Mistress is dead set on moving, taking on a more challenging managerial role to open up the Shanghai office, and even already brought it up to her boss so she wouldn't chicken out in the morning. Tzai jien, Work Mistress! Best of luck on all your future endeavors!
Deep dive into her online presence. She's an aspiring writer! Check out her Instagram geotags and look for patterns. Does she seem to get coffee at one place a lot? Start frequenting. Knock over her iced coffee at the pick up bar and offer to buy her another. Compliment her shoes. Bump into her the next morning and wave. After a few days of smiling acknowledgments just introduce yourself. Start chatting about the neighborhood and casually drop that you work in publishing (you obviously don't, you're a high powered mistress dispeller, but you do have a BA in English Lit). Because this world is all about connections, Babysitter explains she's working on a novel but she's stuck with writer's block. Say you know it sounds crazy, but you wouldn't mind giving her work a gander. She agrees!
You spend two months working tirelessly on this quite crappy novel, but it starts to take shape. You explain to Babysitter Mistress that the old adage "write what you know" is totally true, and that ordinary stories become excellent stories if you inject your own history into them. The novel's big climax is a total bust because there's no real emotion there. You tell her to tap into any romantic pain she's been through and she says there's not much there. You ask her about her current dating situation and she says it's actually pretty interesting. She's dating an old married guy. Oh really, you don't say! You somehow over the course of a few days convince her to dump the married guy, because she needs to feel real pain to make her book better. This book is her baby and it deserves all her attention. The world cannot live without this book! Blah blah, she buys it all, hook, line and sinker. Tell a self-absorbed writer the world needs her story and she'll basically do anything you say after that. She dumps the married guy, stops babysitting for the family, is wracked with feelings of regret over the decision, and she falls into a deep depression for about six months. She finally crawls out of it, finishes the book and sends it your way to pass along to editors at your publishing house. You don't work in publishing, so you ghost her and move to a different city. Two years later, you see her book at an airport Hudson News. Guess it all worked out!
PS - I am assuming The Babysitter goes to college or grad school or is a freelance writer with a lot of time to spare, and is not a high school student. Because if she's a high school student just call the cops, case closed.
The Internet Dating Site Rando
Figure out which book club she belongs to and join that book group. All Internet Dating Site Randos belong to book club, this is just a fact. Read whatever thriller or Oprah-approved book is that month's pick and craft a very deliberate talking point about fathers, as you know she lost her father and you are a terrible person. Keep laying it on thick and philosophical until she cracks and runs off to the bathroom. Excuse yourself to go check on her. Apologize a lot through the locked door and convince her to come out explaining how sorry you are. Be extremely kind and comforting. Suggest hitting a diner after book club and offer to buy her a tuna melt to make up for making her cry. Bond over tuna melts. Talk about your lives and interests and explain you always wanted to take up running. What a coincidence, guess who runs?
Accept her invitation to join her running group. Over the course of 12 Sunday morning runs, get to know Rando better. Also get to know Isaac, the running group leader. Notice how well Rando and Isaac get along. Talk one up to the other. Buy a $100 Chili's gift card and tell Isaac and Rando you got it as a gag gift, and mention how funny it would be to head over to Chili's for some post-run eats. Go to Chili's as a trio, fake an emergency phone call, apologize profusely, order some Lime SNO-JITOs for the table and leave the gift card. Hang out in the parking lot, spy through the windows, and wait for love to blossom like a Bloomin' Onion. Pardon me, I mixed up my fast casual dining restaurant chains! Love blossoms alright, and Rando dumps the married guy and lives happily ever after with Isaac the runner.
This all started on Facebook so go straight to the source. Childhood Sweetheart runs a custom pet accessories business which happens to have a Facebook page. Like it. Inquire about several high priced personalized pet items. Order them all. Receive them, leave glowing reviews on the Facebook page. Repeat. Private message the business and explain how much these items have really brightened your days, and frankly, changed your life. Attach pictures of (borrowed) animals wearing the goods at a dog park you know she frequents. She will respond thanking you. She will also say, oh my gosh is that Liberty Dog Park!? She's there all the time and invites you to say hello if you ever see her. You're in. You see her, say hello and strike up a pretty good friendship. You take the dogs on hikes and meet up at the craft supply store to check out new rhinestone styles. You talk about life and the future and it turns out she wants kids pretty badly. She loves the dogs and all, but she always wanted kids and time's ticking, you know? You ask about her relationships and she says she's actually reconnected with her first love and things are going pretty good except, can you keep a secret, he's married. You don't say.
Ask her all about him and what he was like back in school, and how they first got together. A lot of these stories involve Tom, married guy's best friend in seventh grade. Ask more about Tom. Tom sounds great, and seems a lot kinder and more interesting than married guy ever was. Mention this to her. A lot. Wait for it to dawn on Childhood Sweetheart that it was Tom she really loved all along. Encourage her to reconnect with Tom. She does. They hit it off. He's got beautiful blue eyes that would look great on their babies. Tom is also married, but that is now some other mistress dispeller's problem.