She was flanked by two close friends, both domestic violence survivors who flew to Florida to support her during the trial, carting chocolate and luxury bath products for relaxation. She was wearing her special pumps, which are purple, the color for domestic violence awareness. Her stomach, which had been upset for days, had finally settled down.
Almost four years since the incident, she was ready to tell the jury about the harrowing night police say her ex-husband, Thomas Maffei, shot her and her father in front of her 4-year-old son.
Maffei, a retired Air Force officer, is charged with two counts of attempted murder, aggravated assault with a deadly weapon and other crimes.
And then, as quickly as the trial had begun, it was over.
Less than five hours after opening statements were read, Broward County judge Raag Singhal declared a mistrial due to jury misconduct.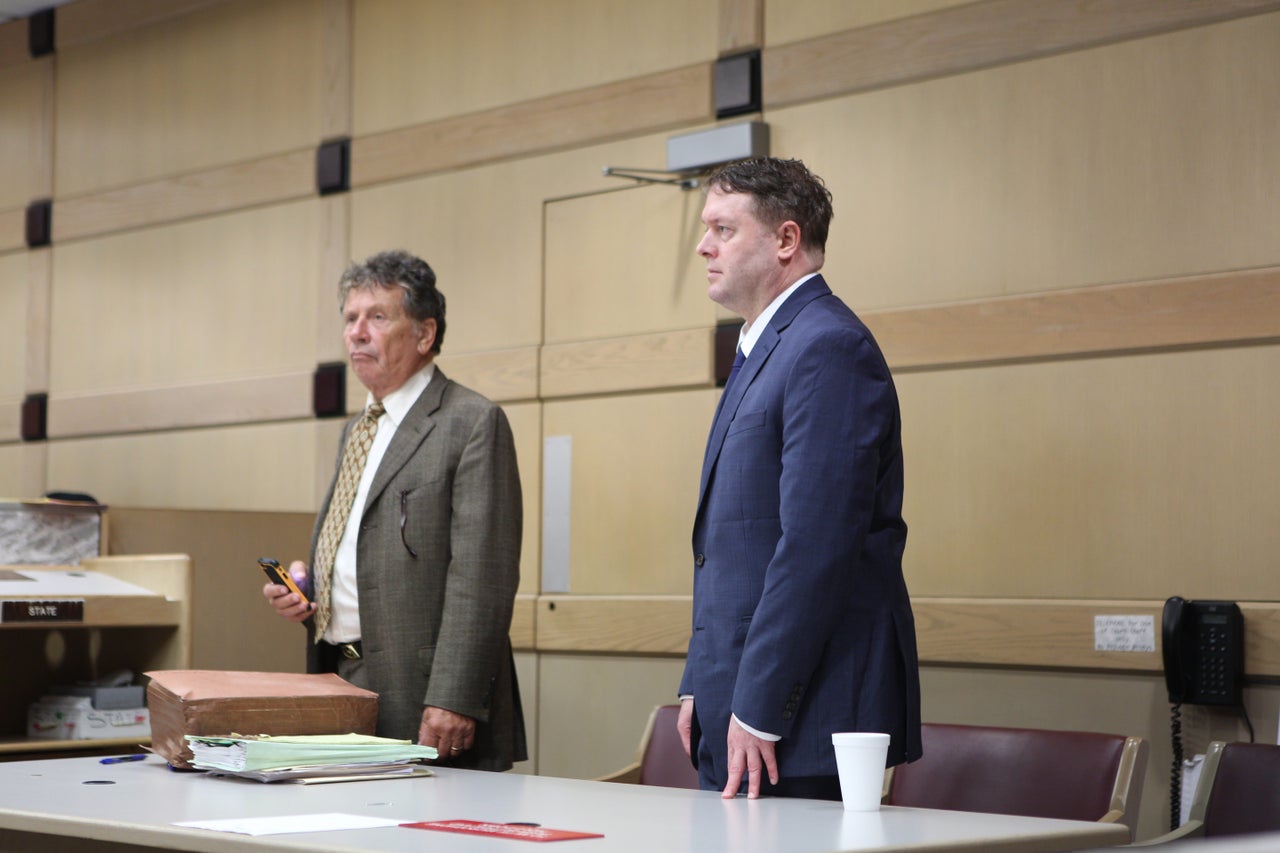 During a short break, he said he received four written questions from the jury. The content of two of the questions indicated the jurors had been talking about the case, which is strictly forbidden until deliberations begin.
"There can't be any discussion about anything involving the case until all of the testimony has been given, all the evidence presented and all of the instructions have been given by the judge," he said. "We are going to start all over."
Ranta burst into tears upon hearing the news.
"They don't understand the toll," she said standing outside the courtroom, her sobs muffling her words. "I was fucked up for two weeks leading up to this and now I have to do it all over again?"
Ranta, who is diagnosed with post-traumatic stress disorder from the shooting, said that during the lead-up to the trial, she experienced painful flashbacks, unexpected crying fits, nightmares and panic attacks.
"When they said that it was a mistrial, I felt shock and then anger and then intense pain," she said. "I thought I was about to have my moment and finally have some closure."
Adam Gonzalez, assistant professor at Stony Brook University School of Medicine, said it can be extremely distressing for victims with PTSD to go through a trial.
"One of the main symptoms of PTSD is avoiding talking about the trauma itself, or being exposed to triggers," he said. "If one had to testify, the testimony itself would be a form of exposure, having to confront those thoughts, memories and the emotions connected with the event."
But he stressed that at the same time, the process can be empowering.
"Avoidance is one key symptom of PTSD, but is also something that helps to maintain the disorder," he said. "Confronting the trauma and the memories associated with it can also be therapeutic."
Kim Gandy, president and CEO of the National Network to End Domestic Violence, said it's a huge challenge for victims to move on with their lives when proceedings in the criminal justice system drag on for so long.
""I thought I was about to have my moment and finally have some closure.""
"When your only recourse is either the civil justice system or the criminal justice system, and it means you'll be tied up for years, many people feel that they will never get justice," she said. "It reminds me of that old saying: Justice delayed is justice denied."
Assistant State Attorney Molly McGuire apologized to Ranta and her family.
"We realize that every delay is a re-victimization of sorts," she said. "She has to fly here, prepare, go through late-night phone calls and endless emails with us."
Maffei's attorney, Fred Haddad, said he, too, was disappointed about the mistrial.
"But the jurors obviously weren't following the judge's directions," he said.
A new trial is expected to kick off in November.
"I'm going to have to go through this process all over again in two short months," Ranta said. "I can't believe it."
Melissa Jeltsen covers domestic violence and other issues related to women's health, safety and security. Tips? Feedback? Send an email or follow her on Twitter.
Related
Popular in the Community