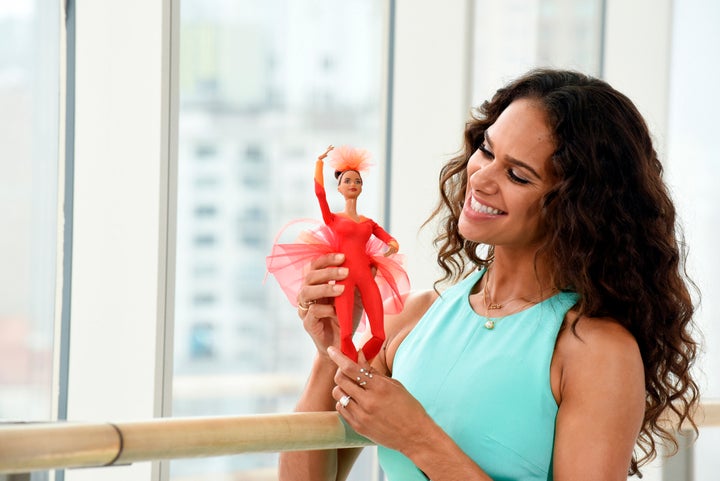 Misty Copeland has officially been turned into a Barbie. And for the 33-year-old principal dancer for the American Ballet Theatre, the doll is about much more than seeing her face on a toy she used to play with as a kid.
On Monday, Barbie introduced a doll made in the likeness of Copeland, who became ABT's first black female principal dancer in 2015. And unlike the stereotypically blonde, white, mostly immobile, permanently-in-high-heels dolls that come to mind when you hear "Barbie," Copeland's Barbie doll is meant to be powerful.
"It's so empowering for this generation to see a black ballerina doll that has muscles," Copeland told The Huffington Post during a chat at a New York City hotel on Monday.
HuffPost sat down with Copeland to talk about the importance of representation in all spaces, what it's like to have her very own Barbie, and the amazing thing Prince did in her name.
What went through your mind when you first heard there was going to be a Barbie made in your likeness?
Just having the opportunity to go and meet with them, I was like, "Wow, this is so cool." Getting to see all of the iconic people that have had Barbies made after them was so amazing. Being a huge Barbie fan, playing with Barbies since I was 13 years old, it was just such a moment. And then to find out that it was actually going to happen, it was just very surreal.
The first thing that jumped out at me when I saw the doll was the way she can move.
Yeah, she can actually go into positions. It's a very powerful message for this generation of boys and girls to see themselves represented through a doll that's so iconic, such an iconic image.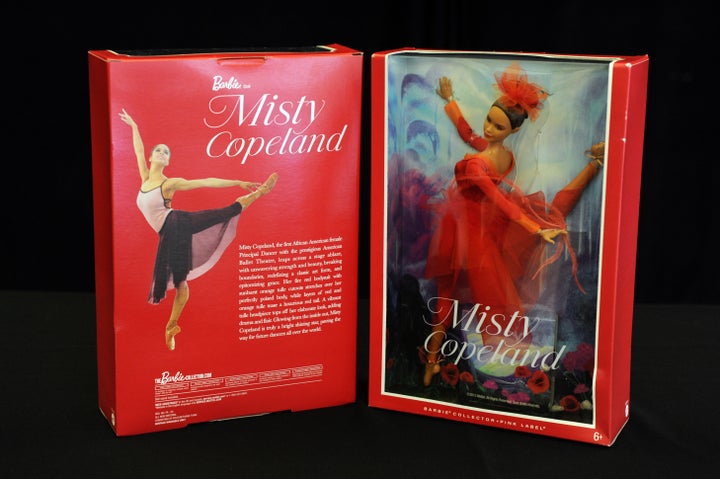 How were you a part of the design process?
The Barbie is wearing the "Firebird" costume [from one of Copeland's iconic ballet roles] to give her not just any old tutu or costume, but something that was significant to me and my career. "Firebird" was the role that I feel gave my artistic director an opportunity to see me as a principal dancer, and that was four years ago.
But yeah, they sent me many prototypes and I got to say, "Change this, make her boobs bigger." Even her facial features, I wanted her nose to really mimic mine and not be as narrow as Barbie's and have fuller lips. The shape of her eyes, the hair color, everything. So it was definitely collaborative.
Aside from those features, is there anything specific you knew this Barbie had to have?
Muscles. That's so much a part of me. And something I've been criticized for and celebrated for. It's OK to be strong, and you can still be feminine. Dancers are athletes. Why try and hide that feature? We need these muscles to do what we do. It's beautiful.
How does it make you feel that little girls and boys are going to grow up playing with this doll -- one that looks very different than Barbie dolls made even a decade ago?
It's amazing. It's changing this generation's mindset and views of what's possible for them. The power of imagery is so strong for young people, and that's so much a part of what I speak about. The power of being able to see yourself represented in different spaces means so much for the growth of a young child, to be able to think they can be anything.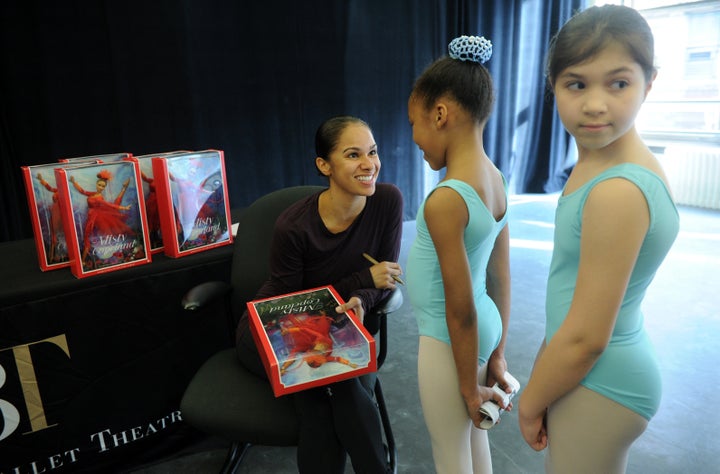 This Barbie is introducing a lot of people (not just kids, but their parents as well) to the world of ballet. What's one thing you wish people knew about dancers?
Again, that we're athletes. It's a lifetime of hard work and dedication and focus that doesn't end until you stop dancing. This art form is meant to be this beautiful performance that you see on the stage, and not so much about what it takes to get there. But in this day and age, I think it's OK to show the work that goes into things and invite people to see behind the scenes. We are real people, we're not these fairytale little swans that are just up there twirling around. We work incredibly hard to make our dancing look effortless.
Your doll is part of the Sheroes line, which also includes women like Ava DuVernay. What's it like to be in the company of women who are also trailblazers in different fields?
It's incredible. It's weird when you're put next to these people that you look at not in the same way you see yourself. It's such an honor to be able to stand next to women who are making a difference and that have a voice that are encouraging people. It's nice to be a black woman who's being celebrated for positive things as they are as well.
"[#BlackGirlMagic] is about empowering this generation of brown girls to see opportunities for themselves in every space."
Who do you think should be made into a Barbie next?
Michelle Obama. That would be amazing. Or if we could do a Serena Williams Barbie. Oh my gosh.
It's about empowering this generation of brown girls to see opportunities for themselves in every space, to feel that it's OK to be yourself and that you are beautiful no matter what kind of hair you have, no matter how long or short it is, what skin color you have, what your body type is. You are beautiful just the way you are. And it's amazing to have people look at me in the way that I'm representing them. I'm representing their grandmother. I'm representing what their mother wanted to be. It's amazing to be this vessel of positive messaging for black women.
You've had the opportunity to work with Prince. What are your best memories collaborating with him?
There are so many. He constantly wanted to teach people everything he's learned in his life and throughout his career. Lessons were always flowing out of him, and I learned so much in that way, but it was a completely different experience to be on stage with him. What I got from his energy and his spirit, that's what made me into the artist that I am today. I'm so grateful for everything that he's done for me and also for the ballet community. He wasn't always seen for the work that he was doing because he didn't feel it was necessary for him to say, "Oh, this donation was made by me." But he gifted donations to different dance companies in my name. He was such a giver and cared so much about inspiring new artists to set their own paths and succeed and stand on their own and just really speak their truth.
If you could go back and tell 13-year-old Misty or 15-year-old Misty that you would be where you are today, would you do it?
I would. But I don't think I'd believe it, at all. I definitely didn't have the confidence that I do now, and I didn't have a voice. I literally didn't have a voice. I was so shy. I would never speak. Even people who believed in me, my first ballet teacher would say you're going to be a principal dancer with [the American Ballet Theatre], you're going to dine with kings and queens and with the president and all this stuff and I'd sit there and go, "She's really crazy."
But you've actually done those things.
And it's crazy! But I think that it's also good for you to stay focused, and for me at that age to keep striving and working towards being the best dancer that I could be.
This interview has been edited and condensed for clarity.
Before You Go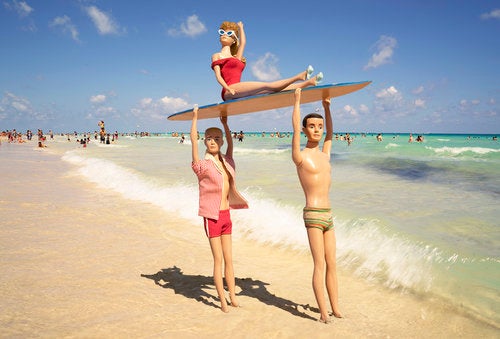 Barbie Photos