Misty Copeland is a black ballerina, and she doesn't want you to call her anything different.
"[I embrace the title] because it's so rare and because it's an issue and because it's been my path and my struggle. I'm not going to deny or pretend that that's not who I am," Copeland told host Caroline Modarressy-Tehrani. "And I think that just because I'm now in this position as a principal dancer doesn't mean all of a sudden I'm going to drop the fact that I've had all of these obstacles and so many are continuing to have it. Just because I'm here doesn't mean racism goes away in the ballet world."
While Copeland said that her colleagues at American Ballet Theatre have been "nothing but supportive," disparaging comments from the depths of the Internet still get to her.
"It's usually coming from people that I can't see or can't see me behind a computer screen or a blog, in comments," she said. "It's difficult, but I'm proud of my journey and the struggles as well as the accomplishments, and I'm going to forever stand by that title."
Want more HuffPost Live? Stream us anytime on Go90, Verizon's mobile social entertainment network, and listen to our best interviews on iTunes.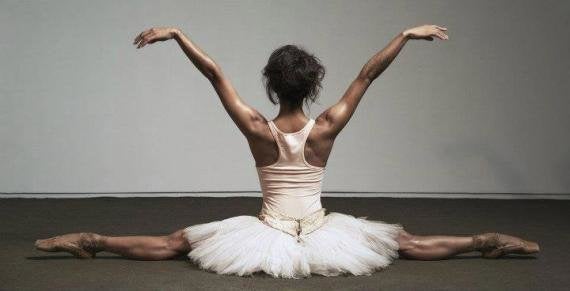 Ballet Dancers Changing the Landscape
Popular in the Community