If imitation is the sincerest form of flattery, then the late, great artist Edgar Degas is totally blushing in his grave.
Photographers Ken Browar and Deborah Ory captured the world-renowned dancer for the eye-catching editorial spread. The resemblance to Degas' original works of dancers at the Paris Opéra Ballet is uncanny. Copeland nails the graceful poses while dressed in high fashion designs by Valentino, Alexander McQueen, Carolina Herrera, and Oscar de la Renta that look like they were literally plucked from each painting and sculpture.
The clever concept behind the shoot is in celebration of the opening of a new exhibition at New York's Museum of Modern Art, "Edgar Degas: A Strange New Beauty."
Although Copeland makes the poses in these images look effortless, the 33-year-old phenom says it was quite the challenge.
"It was interesting to be on a shoot and to not have the freedom to just create like I normally do with my body," Copeland told Harper's Bazaar. "Trying to re-create what Degas did was really difficult. It was amazing just to notice all of the small details but also how he still allows you to feel like there's movement. That's what I think is so beautiful and difficult about dance too. You're trying to strive for this perfection, but you still want people to get that illusion that your line never ends and that you never stop moving."
Here's a look at more of the stunning photos and a behind-scenes-video from the making of the awe-inspiring shoot.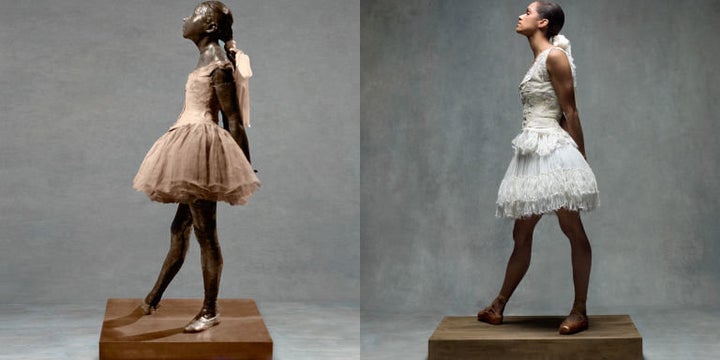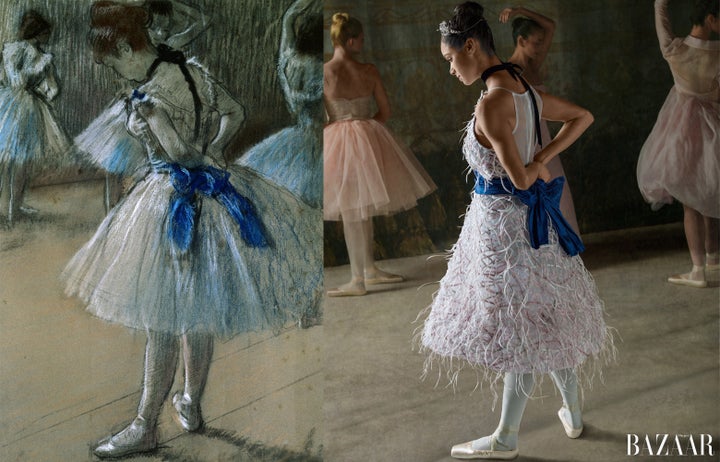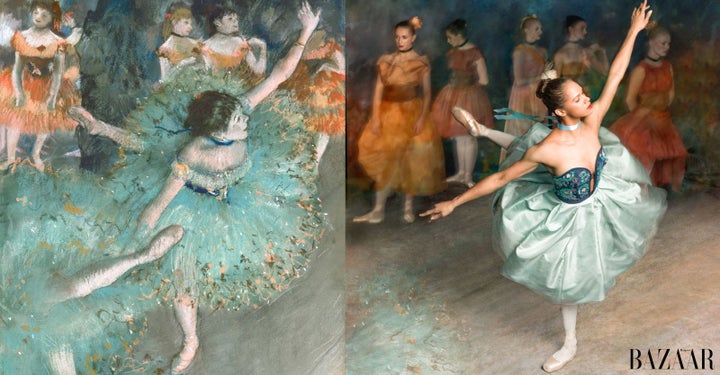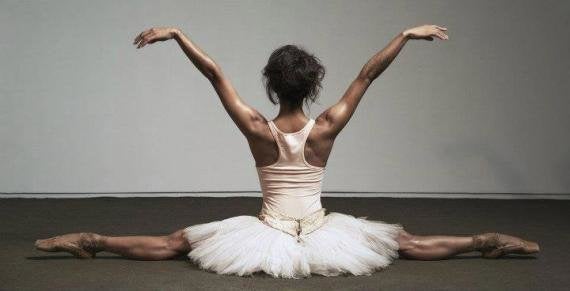 Ballet Dancers Changing the Landscape