Misty Copeland has a pretty straightforward message for all the magazine cover women who claim "water and sleep" are the secrets to their beauty and health: "Shut up!"
In her new book, Ballerina Body, published by Grand Central Life & Style on March 21, Copeland discusses the lifelong habits ― both physical and mental ― that have helped her achieve the body of a ballerina. And while she hardly denounces the benefits of water and sleep, she's quick to correct anyone who claims those two simple necessities are sufficient beauty "secrets."
In fact, in a segment with CBS This Morning, the American Ballet Theater icon, who made history in 2015 when she became the company's first black female principal dancer, explained why mental discipline and emotional strength are just as crucial to her health as drinking water, sleeping, and any other aspects of her extremely disciplined dieting and exercise regimes. 
"Performing live, just dealing with all of the pressure and what it is to be in a competitive field ―  I think it's so important to be mentally and emotionally prepared and strong," she told CBS. "I think every woman, every person can relate to that. It's not just about being physically strong, it's about believing in yourself."
Ballerina Body is Copeland's first health and fitness book, which provides step-by-step advice, meal plans and workout routines for women looking to emulate Copeland's fitness regimen. The book, Copeland says, is geared to anyone and everyone (though the introduction singles out women) who wants to enact the kind of long-term change she embarked upon to achieve her physique. 
Copeland's figure does not reflect the centuries-old ballerina ideal: impossibly long, lean and white. And she acknowledges this, and how her presence as an acclaimed ballerina has subsequently helped reshape the image of a dancer onstage. "It's no longer about looking childlike and brittle," she writes. "We are real women and ballerinas, and we, as well as those who aspire to a similar physical ideal, want to be lean but also muscular, feminine but also strong, lithe but also curvaceous."
While her form doesn't necessarily adhere to outdated conventions, Copeland's body is still nothing short of exceptional, requiring diligent exercise and self-control. But, aside from the book's emphases on sculpting "toned derrières" and "crystal-cut curves," Copeland focuses on the mindful attitudes necessary for success, too. The first section of her book is aptly devoted to topics related to the "Mind," and outlines how Copeland herself built up the emotional strength necessary for her career longevity.
"It took me my entire career, I think, to really understand how to take care of my body," she told CBS. "To respect it. To understand that I'm an athlete and that it's a long journey of figuring these things out. That it's about creating your own version of a healthy image ― of a ballerina body."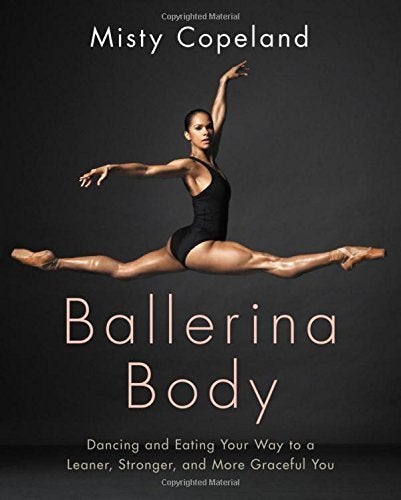 Calling all HuffPost superfans!
Sign up for membership to become a founding member and help shape HuffPost's next chapter
BEFORE YOU GO
PHOTO GALLERY
Brown Girls Do Ballet