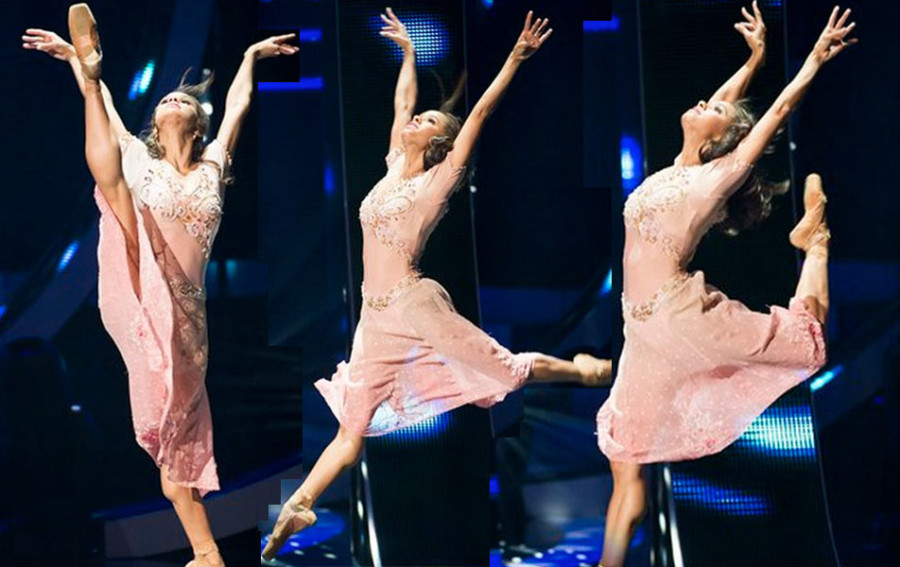 History was made in the ballet world this week when soloist Misty Copeland was promoted to principal dancer, thereby becoming the first black female principal in the 75-year history of the American Ballet Theatre.
Copeland, now 32 years old, has been dancing with the American Ballet Theatre for over 14 years, nearly eight as a soloist. Most recently, she starred as Odette/Odile in "Swan Lake" at the Met, a role dance critic Alastair Macaulay called "the most epic role in world ballet."
"Two aspects of [Misty's] performance ... proved marvelous," Macaulay wrote in his review. "One: that it all happened successfully. Two: the curtain calls."
Copeland's name is known far beyond the traditional confines of the ballet world, in part due to her emphatic openness regarding the problematic relationship between race and ballet. As Elizabeth Blair explained on NPR: "It's hard for any ballet dancer to succeed, regardless of race, but a black dancer is up against a centuries-old aesthetic -- the idea, for example, that the swan must be feather-weight and snow white, and so does her prince."
Copeland's rise to fame, despite the centuries of tradition working against her, has served as an inspiration for young dancers who don't fit the mold around the world. During "Swan Lake," she repeatedly experienced cheers so intense they stopped the show, according to The New York Times. The ballerina is also the author of an illustrated children's book and a memoir, both elaborating on her journey overcoming the odds to pursue her passion.
Both because of her immense talent and candor regarding her personal hopes and struggles, Copeland has become a heroine to young dancers around the world. She has over 516,000 followers on Instagram and her breathtaking ad for Under Armour received over eight million views on YouTube.
"Something that my mother instilled in me, as a biracial woman herself, and me being biracial, was that the world was going to view me as a black woman, no matter what I decided to do," Copeland said at the Time 100 gala, where she was honored. "I had no idea that that was going to be my truth at some point in my life, when I moved to New York City at 17 years old and joined American Ballet Theatre and realized I was the only African American woman in a company of 80 dancers."
Copeland grew up in San Pedro, California, and took her first ballet classes for free at the Boys & Girls Club in the neighborhood. At the time, her family was living in a motel, part of a personal narrative that strays greatly from the traditional tale of a young ballerina. Copeland has said that she always hoped to rise to the level of principal, the highest status in a company. "My fears are that it could be another two decades before another black woman is in the position that I hold with an elite ballet company," she explains in her memoir. "That if I don't rise to principal, people will feel I have failed them."
Arthur Mitchell was the first African-American dancer to become a principal dancer, breaking grounds at the New York City Ballet in 1962. Years later in 1990, Lauren Anderson became the first African-American principal at the Houston Ballet. Anderson, along with Raven Wilkinson, a dancer and mentor of Copeland's, handed her bouquets on stage following her recent "Swan" performance.
There has never before been a female black principal dancer at the American Ballet Theatre, until now. "Seven amazing dancers from American Ballet Theatre were promoted today," Kevin McKenzie, Artistic Director of the American Ballet Theatre explained in an email to the Huffington Post. "Each has demonstrated the talent and hard work needed to succeed in a highly competitive environment. I couldn't be prouder." We reached out to Misty Copeland for comment and have yet to hear back.
Congratulations, Misty, on a historical accomplishment, one that is sure to shape the future of ballet's diversity in ways we can only imagine.
Before You Go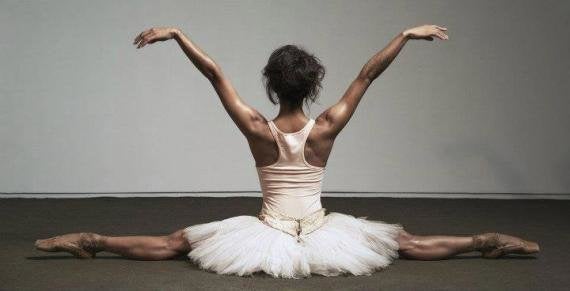 Ballet Dancers Changing the Landscape