Officials at the Massachusetts Institute of Technology declined to support a petition last fall from Aaron Swartz's attorneys that could have helped the well-known Internet activist avoid prison, one of his attorneys told The Huffington Post Monday.
"As an institution, [MIT] declined to take a formal position in the plea negotiations, even though they recognized that a large segment of the MIT community cared deeply about Aaron and would have wished to have this case resolved in a positive manner," one of his attorneys, Martin Weinberg, said in an interview.
In addition, MIT officials handed over details of Swartz's computer activity to law enforcement without a court order, helping prosecutors build their case against Swartz, his attorneys argued in court filings.
Over the weekend, Swartz's family released a statement that said, "Decisions made by officials in the Massachusetts U.S. Attorney's office and at MIT contributed to his death. The U.S. Attorney's office pursued an exceptionally harsh array of charges, carrying potentially over 30 years in prison, to punish an alleged crime that had no victims. Meanwhile, unlike JSTOR, MIT refused to stand up for Aaron and its own community's most cherished principles."
Swartz's father, Robert Swartz, was an intellectual property consultant for MIT, according to one of his attorneys.
On Sunday, MIT President Rafael Reif said the university would begin an analysis of its involvement with the federal case against Swartz, acknowledging the university "played a role in the legal struggles that began for him in 2011."
"It pains me to think that MIT played any role in a series of events that have ended in tragedy," Reif said.
Swartz was charged with stealing millions of scholarly articles from JSTOR, a digital archive of academic journals. Swartz said he was frustrated by the high cost of accessing scholarly journals and wanted to make them freely available online.
For its part, JSTOR distanced itself from the charges against Swartz. After his death, JSTOR released a statement, saying, "The case is one that we ourselves regretted being drawn into from the outset."
Swartz's supporters criticize MIT for not doing the same.
"Early on, and to its great credit, JSTOR figured 'appropriate' out," Lawrence Lessig, a friend of Swartz, legal scholar and copyright activist, wrote over the weekend. "They declined to pursue their own action against Aaron, and they asked the government to drop its [case]. MIT, to its great shame, was not as clear, and so the prosecutor had the excuse he needed to continue his war against the 'criminal' who we who loved him knew as Aaron."
In an interview Monday, Swartz's girlfriend, Taren Stinebrickner-Kauffman, told The Huffington Post the family's frustration "was less about what MIT did and more about what MIT didn't do" in Swartz's case.
"MIT could have ended the fiasco with a single statement saying, 'We don't think we were a victims of federal crime,'" she said. "They were urged repeatedly to do so and refused and hid behind a cloak of neutrality."
"MIT made the initial mistake of calling the feds to begin with," Stinebrickner-Kauffman added. "There was no reason for the federal government to be involved. They could have rectified that mistake easily but chose not to."
Kimberly Allen, a spokeswoman for MIT, declined to comment "out of respect for those grieving Aaron's death and because President Reif has appointed MIT Professor Hal Abelson to lead an analysis of MIT's actions."
"We await the report that will come out of that effort," she added in a statement.
The university's cooperation with law enforcement was detailed in an October court filing by Swartz's attorney, who was trying to suppress evidence in his case. The filing states that MIT officials handed over "network flow data" and log information from Swartz's laptop to the Secret Service, which had "assumed control of the investigation" into Swartz's case.
MIT officials disclosed this information "without a warrant or court order or subpoena," the filing said. His attorney argued that Swartz was entitled to privacy on his laptop and that evidence gathered by MIT should not be used in court. According to The Tech, the university's student newspaper, the government argued in a separate filing that law enforcement was free to search Swartz's laptop because he had left it unattended on campus.
In an interview Monday, another of Swartz's attorneys, Elliot Peters, told The Huffington Post that MIT officials were "very cooperative with prosecutors" during the investigation. Peters said the university could have handled the case without involving law enforcement.
"MIT could have handled things differently, rather than inviting law enforcement and turning it into a federal criminal case," Peters said.
Noalee Harel contributed research to this report.
Before You Go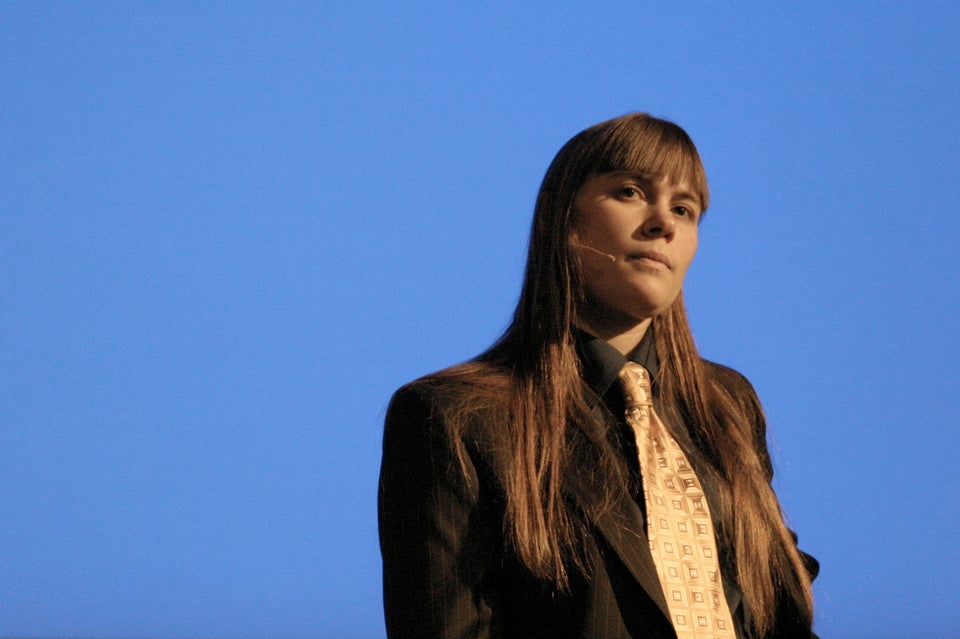 Remembering Aaron Swartz
Popular in the Community