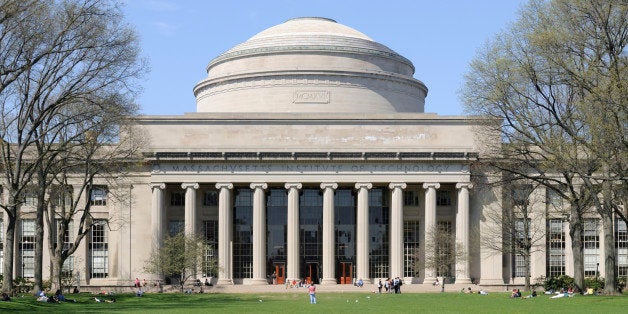 About one-sixth female undergraduates at the Massachusetts Institute of Technology said in a survey released Monday that they have experienced sexual assault at the prestigious university, but many do not realize what they went through was a violation.
MIT officials said this data, which includes responses from 3,844 undergraduate and graduate students at the Cambridge, Massachusetts campus, will be implemented in new education efforts and used by a task force on sexual assault at the university.
The survey found that 17 percent of female undergrads, as well as 5 percent of male undergraduates, report having experienced specific unwanted sexual behaviors involving use of force, physical threat or incapacitation. However, when asked directly if they'd been sexually assaulted, only 10 percent of female respondents said yes, and 5 percent said the same when asked if they'd been raped.
MIT Chancellor Cynthia Barnhart said this discrepancy was reinforced by a number of listening sessions she held with students over several months, in which she said she was often asked, "What exactly is sexual assault anyway?"
"That indicates to us there is confusion around what sexual assault is, and that's why it's imperative, I think, that we open up this dialogue and increase education about what constitutes sexual assault and consent," Barnhart told reporters Monday.
Another 12 percent of female undergrads reported experiencing "unwanted sexual behaviors" that did not involve use of force, physical threat or incapacitation. Unwanted sexual behaviors included those that would violate MIT's policy against sexual misconduct, such as attempted or completed oral sex, penetration and sexual touching or groping.
"I am disturbed by the extent and nature of the problem reflected in the survey results," MIT President L. Rafael Reif said in a statement. "As a community, we depend on mutual respect and trust."
"Sexual assault violates our core MIT values," Reif continued. "It has no place here. I am confident that, with this shared understanding and armed with this new data, the MIT community will find a path to significant positive change."
The university noted that the 17 percent figure puts MIT on par with a widely cited statistic that 19 percent of undergraduate women experience rape or sexual assault under conditions of force, threat or incapacitation.
About two-thirds of those who experienced these behaviors told someone, but only one in 20 officially reported it to their university.
Seventy-two percent of respondents who were sexually assaulted said they did not think the incident was serious enough to officially report. Fifty-five percent said it was not clear that harm was intended, and nearly half the victims said they thought they were at least partially responsible for the incident.
MIT could soon disclose more about how it disciplines students who are found responsible for sexual violence. Barnhart said addressing transparency of those decisions was "an important" goal for her. More information about potential changes could come in the next few weeks from the university's task force on sexual assault.
Data obtained by The Huffington Post through the U.S. Department of Justice showed that in 2012, MIT suspended four students found responsible for sexual assault and gave a reprimand to one.
MIT's survey also included information about other incidents, as well as attitudes about sexism on campus.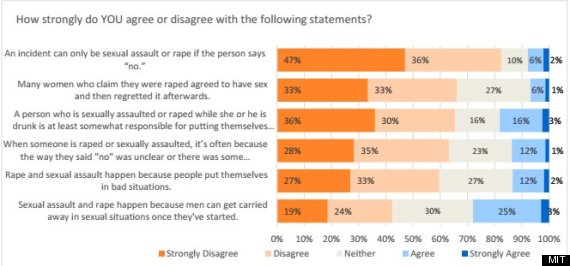 Fourteen percent of female undergraduates said they'd been stalked, and 15 percent said they'd been sexually harassed.
Nearly all of the female respondents who were violated said their assailants were men, while two-thirds of the men who reported unwanted sexual behavior said the perpetrators were women.
Among the male and female students combined, one in three said they had heard sexist remarks in class, but four in five had heard them in social settings, the survey results showed.
MIT plans to conduct further surveys on an ongoing basis, although the timing has not yet been determined.
The school described several planned and current steps it is taking to address sexual violence on campus. It is increasing staff to respond to those who experience sexual assault, and revamping both procedures for reporting complaints and processes for addressing reported complaints. In addition, it has a Sexual Assault Education and Prevention Task Force in place and is planning training on effective "bystander intervention" to show students how to stop assaults in the early stages before they can escalate.
Related
Before You Go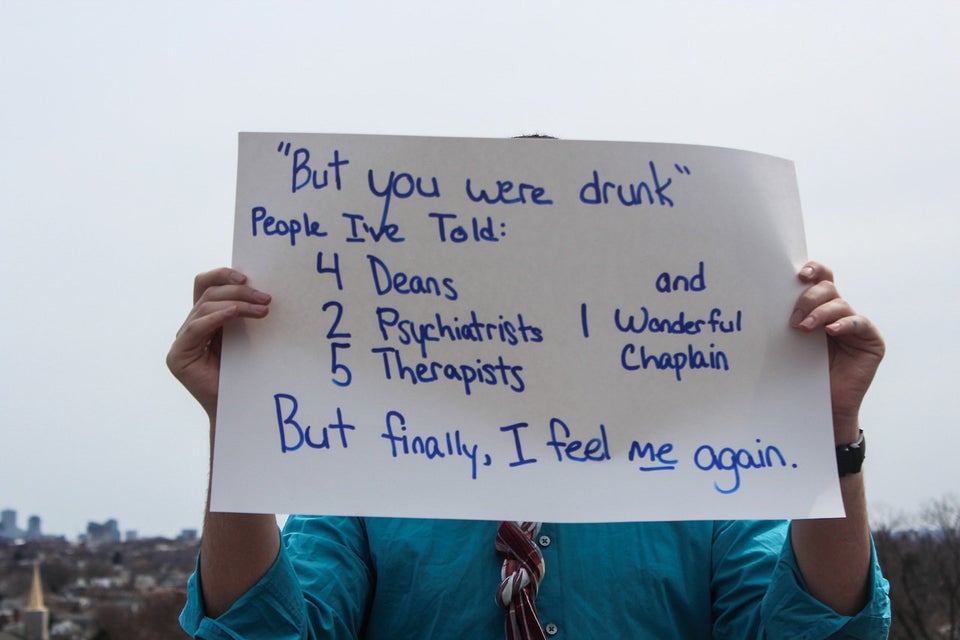 Surviving In Numbers: Stories Of Sexual Assault Survivors
Popular in the Community