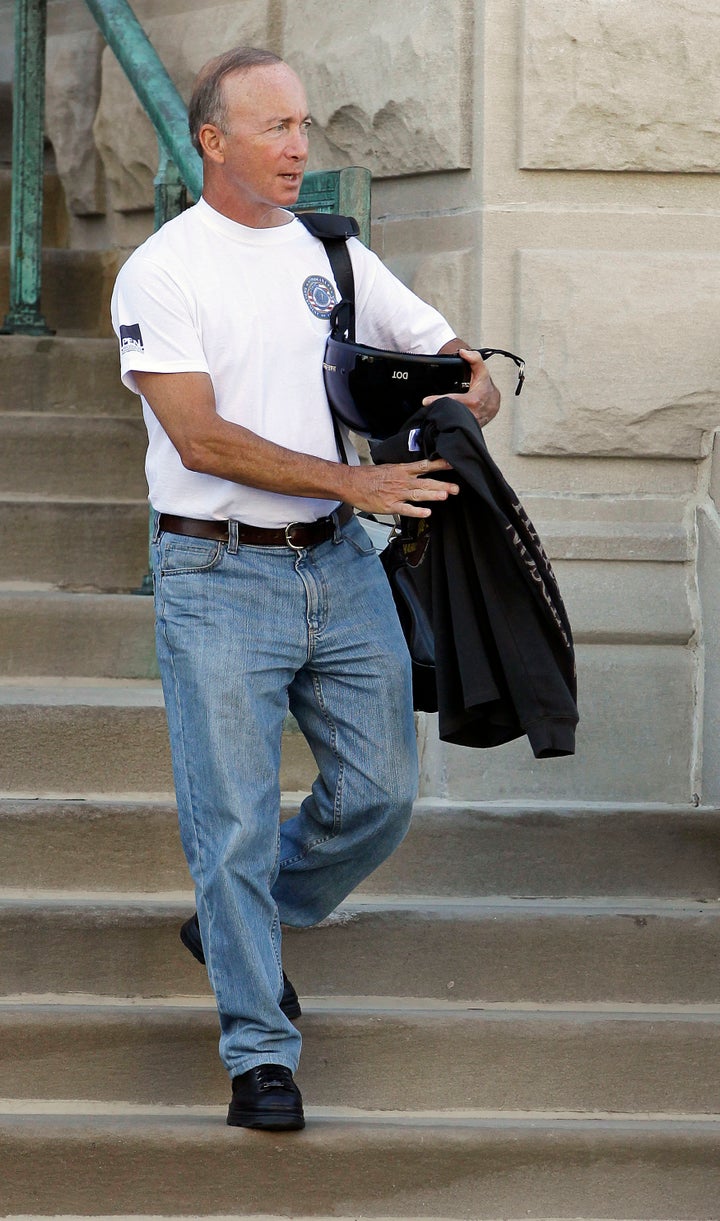 WASHINGTON -- Indiana Gov. Mitch Daniels (R) rescinded rules limiting how many people can be inside the statehouse at any one time on Wednesday, a victory for Democrats and labor leaders who protested the restrictions as an attempt to quash the size of protests.
Under the rules that went into effect on Jan. 1, only 3,000 would be allowed inside the building at one time. That number includes the 1,700 state employees who work there, meaning that about 1,300 others would be able to assemble on a given day.
The rule was drafted by the Indiana State Police, the state's homeland security department and the state fire marshal's office. Daniels appointed the heads of all those offices.
Daniels announced his decision to reverse the new rule in a last-minute, morning press conference on Wednesday, the first day of the 2012 legislative session for the Indiana General Assembly.
"I've asked the fire marshal to rescind the new policy and to restore the traditional unlimited access here to the building," Daniels said at his press conference. "That's in place right now. All three doors are open. ... We will do that unless and until there's a problem."
"When it comes to a call here, they are right that we should err on the right of openness and hope there's not a problem. If one develops, deal with it then," Daniels added.
AFL-CIO spokesman Eddie Vale said Daniels' announcement was an "indication of how unpopular the restrictions are and bad for them" politically.
But, he added, the issue that the unions are still focusing on "is the unpopular attacks on working families."
"What really matters is them listening to the people on that and moving on to creating jobs and fixing the economy instead of taking away collective bargaining rights," Vale said.
Despite Daniels' change of heart, the GOP-controlled legislature is still planning to quickly push through right-to-work rules -- a move likely to inspire large numbers of union supporters converging on the statehouse in the coming days.
Supporters of right to work argue that individuals should not be forced to support unions. But the unions note that they provide services and benefits for all employees, and it's unfair for "free riders" to reap the rewards without contributing.
Last February, thousands of union supporters gathered at the statehouse to protest the GOP-controlled legislature's push to pass "right to work" legislation, which would have barred companies and employees from negotiating contracts that required all employees to pay representation dues.
Thirty-nine Democratic lawmakers walked out to protest the bill, eventually staying away from the state for five weeks. Daniels persuaded the legislature to postpone the bill, although he said he still supported Indiana becoming a right-to-work state.
Popular in the Community