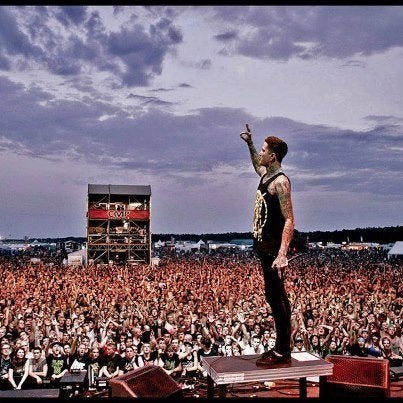 Suicide Silence frontman Mitch Lucker died Thursday morning after succumbing to injuries from a motorcycle collision on Halloween night.
The 28-year-old musician lost control of his motorcycle and crashed into a light pole in Huntington Beach at around 8:55 p.m., said police to Newport Beach Patch. The collision threw him from the bike, and the motorcycle kept sliding down the street until it struck a pickup truck. Lucker was taken to UCI Medical Center, where he died the next morning at 6:17 a.m.
There's no easy way to say this. Mitch passed away earlier this morning from injuries sustained during a motorcycle accident. This is completely devastating to all of us and we offer our deepest condolences to his family. He will be forever in our hearts.

R.I.P. Mitchell Adam Lucker - We Love You Brother
Suicide Silence is a heavy metal band that has been around for ten years. The group toured on the Mayhem Festival in 2008 and 2011, according to the Riverside Press-Enterprise, and was slated to perform at the California Metalfest VI in San Bernardino on Nov. 24.
Lucker leaves behind wife Jolie Lucker and a 5-year-old daughter named Kenadee. She is pictured in the slideshow below, in the arms of her father while on stage.
Suicide Silence members include guitarists Chris Garza and Mark Heylmun, bass player Dan Kenny and drummer Alex Lopez.

...

Suicide Silence has released three Century Media albums: "The Cleansing," "No Time to Bleed" and "The Black Crown."

Century Media's website describes Suicide Silence as the "modern death metal band for a new generation."

Lucker said on the record company website that the band is carving out an abrasive niche of its own.

"No imitators, no second guessing. I want it to be known," Lucker said. "It's the same thing as when you pop in a Korn, Deftones, or Slipknot CD: you know that stamp is there."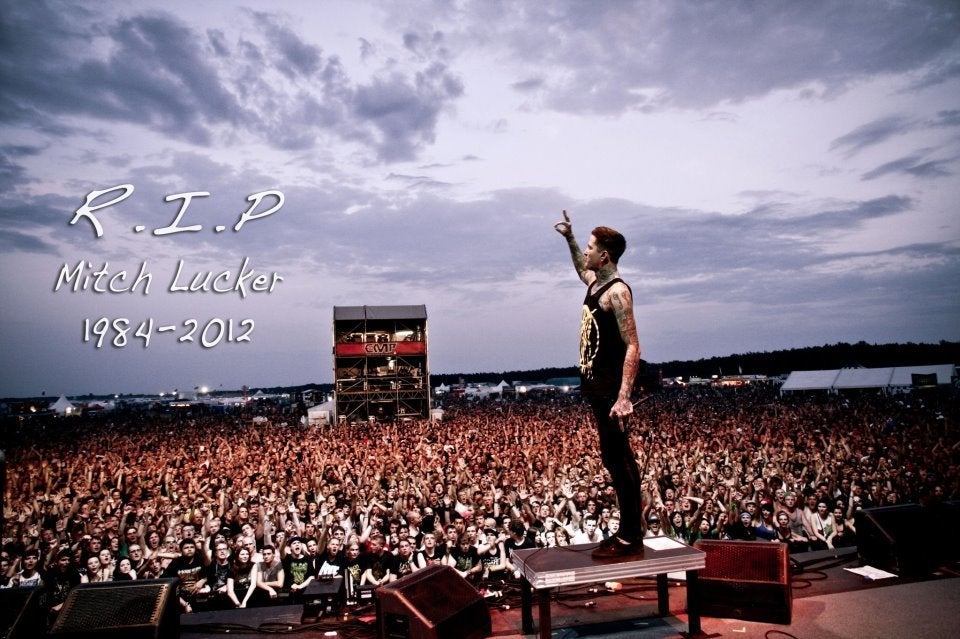 R.I.P. Mitch Lucker
Popular in the Community