WASHINGTON -- Senate Minority Leader Mitch McConnell (R-Ky.) is facing the first attack ads of his 2014 reelection campaign, from a conservative group accusing him of selling out Republican principles by working with the Obama administration on a "fiscal cliff" deal.
ForAmerica, which bills itself as "an online army of over 3 million people," is placing online ads in Kentucky and nationally on FoxNews.com, the Daily Caller and the Drudge Report. The ads have a photograph of McConnell between Vice President Joe Biden and President Barack Obama and read, "Mitch McConnell: Whose Side Are You On?"
Readers are directed to the group's website to sign a petition and "let McConnell and congressional Republicans know conservatives are watching and will hold accountable those who go against the principles they claim to support!"
"Senator McConnell often talks a tough game and sells himself as a conservative, but his actions speak louder than his words," said ForAmerica Chairman L. Brent Bozell III in a statement. "His role as President Obama's bag man in the latest fiscal cliff disaster clearly demonstrates that Senator McConnell is more interested in the art of the bad deal rather than standing up and fighting for conservative principles. It is time for conservatives to stand up to politicians in both parties who talk conservative but govern as liberals."
The ads against McConnell come despite the fact that the senator scores a 95 percent on ForAmerica's "Freedom Meter," which measures where lawmakers stand on issues important to the organization.
ForAmerica Executive Director David Bozell, however, said that McConnell's score is likely to dip significantly.
"The fiscal cliff vote will soon be integrated into the Freedom Meter, but, as everyone knows, it only takes a few bad test scores to screw up a decent grade," Bozell said. "And the deal Senator McConnell cut with liberals is certainly a doozy. Going forward, we hope that Senator McConnell stops cutting bad deals with liberal Democrats behind closed doors and stands up for fiscal discipline and economic growth; if he does so, then we will enthusiastically support him."
The group told HuffPost it is spending five figures on the digital ad buy. McConnell's office did not return a request for comment.
For months, there have been rumblings that McConnell may be challenged in his primary election by the conservative wing of his party.
This post has been updated to include additional information about McConnell's voting history and a statement from David Bozell.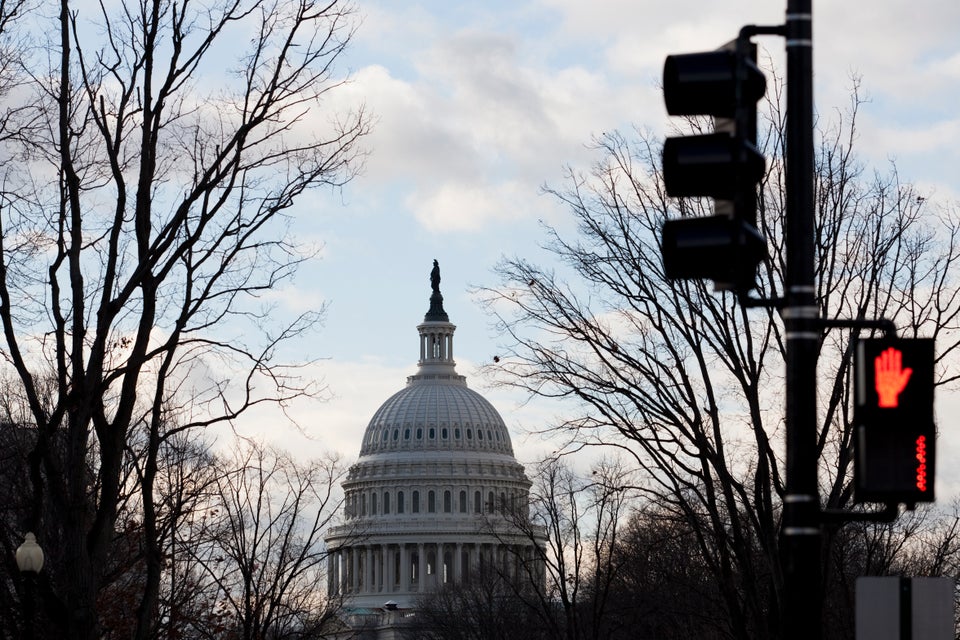 113th Congress Facts
Popular in the Community