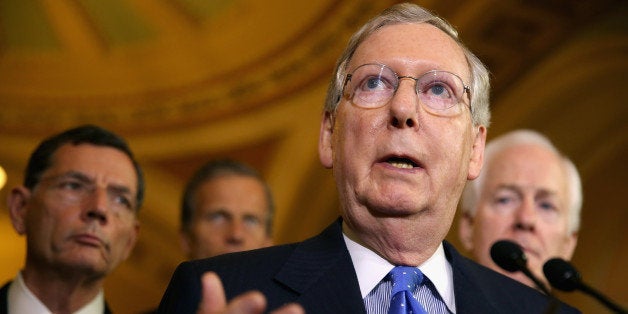 With the midterm elections months away, Senate Minority Leader Mitch McConnell (R-Ky.) is already plotting his agenda in case the Republicans win back the majority in the Senate. High on his list of priorities is doubling down on abortion restrictions.
Addressing the National Right to Life Conference Saturday, which was held in his hometown of Louisville, McConnell vowed to bring the issue to the Senate floor if the Republicans take control of the Senate and he becomes majority leader.
In November, Sen. Lindsey Graham (R-S.C.) introduced a bill that would ban abortions after 20 weeks of pregnancy in the United States unless the woman is a victim of rape or incest or her life is in danger, but the Democratic majority in the Senate prevented any action on the bill. This May, 32 Republican senators, including McConnell, signed a letter imploring Reid to bring the bill to a vote.
In 1973, the Supreme Court ruled in Roe v. Wade that women have the right to an abortion up until the fetus would be viable outside the womb, which doctors estimate to occur around 22 to 24 weeks.
McConnell accused Majority Leader Harry Reid (D-Nev.) of blocking a vote, saying he "might be a better scheduler" than his Democratic counterpart.
"In a Republican Senate, under my leadership, we would have the kind of real debate on the issues that the American people want," he said.
On Saturday, McConnell also told the audience that Republicans are winning the debate on abortion and that "for six years, the president has been isolated from this growing movement."
"He will be forced to listen to the cause that's brought us all here this morning," he said. "Senate Dems would be forced to take a stand."
Abortion has not been a top issue in the Kentucky Senate race, even though there's a substantial difference of opinion between McConnell and his Democratic challenger, Kentucky Secretary of State Alison Lundergan Grimes, who supports abortion rights.
According to HuffPost Pollster's average of the polling in the race, McConnell leads Grimes by about 2 percentage points.
Support HuffPost
The Stakes Have Never Been Higher
Before You Go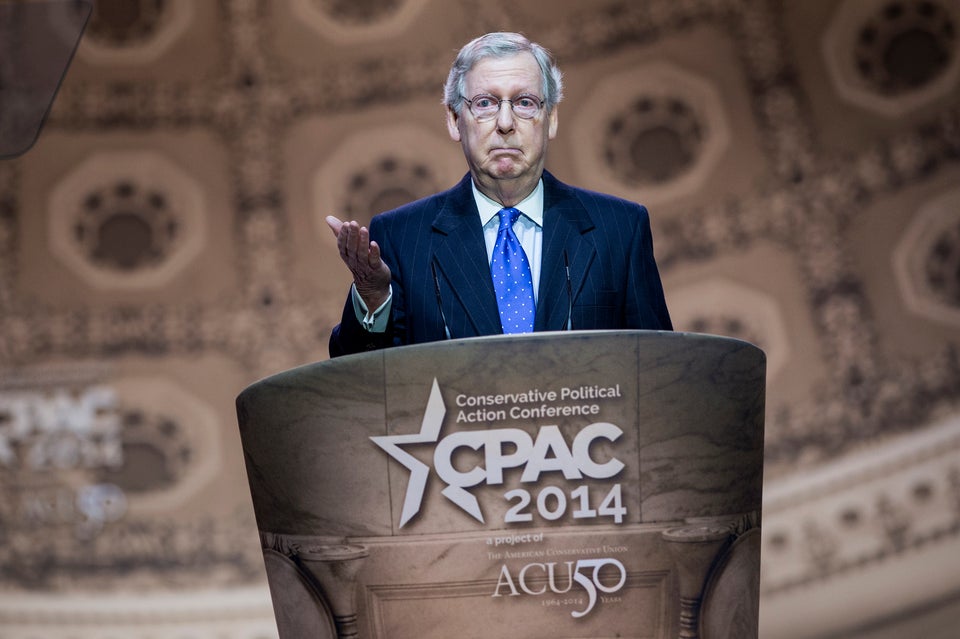 Mitch McConnell & Alison Lundergan Grimes
Popular in the Community