WASHINGTON -- Senate Minority Leader Mitch McConnell (R-Ky.) on Sunday appeared to defend the Obama administration's controversial leak investigation into the Associated Press -- an inquiry that sparked outrage after the Department of Justice subpoenaed personal and work telephone records for at least 20 of the news organization's reporters and editors.
The AP has openly questioned the legality of DOJ's actions, and civil liberties advocates have decried them as a violation of the First Amendment right to a free press.
But during an appearance on NBC's "Meet The Press," McConnell declined to attack the administration over the issue.
"Actually, I do think these national security leaks are very important and it looks to me like this is an investigation that needs to happen because national security leaks, of course, can get our agents overseas killed," McConnell said.
The AP reported in May 2012 that the CIA had thwarted a plot by an al-Qaeda affiliate to bomb a U.S.-bound airplane. It was later revealed that the would-be bomber was a U.S. spy, and the news put an end to the ongoing CIA operation. The Justice Department investigation is thought to have occurred as a result.
When pressed by host David Gregory about whether DOJ's conduct in the matter should be reviewed, McConnell reiterated that he was concerned about the leak itself. He did not criticize the administration on First Amendment grounds.
"What I am supportive of is investigating national security leaks that endanger Americans around the world," McConnell said. "Any time you're leaking national security information, if it endangers Americans around the world, it's a serious matter."
The Obama administration has aggressively pursued leaks and prosecuted leakers, and it helped derail a reporter shield bill in 2009 that would have protected journalists from revealing their sources to prosecutors. While early versions of the bill had included a narrow exemption for "terrorist" threats, the White House demanded a broad exemption for "national security" matters and a host of other provisions granting prosecutors access to information reporters uncover. The administration eventually backed a much weaker shield law with a broad national security loophole that did not protect reporter notes and other work records.
Support HuffPost
The Stakes Have Never Been Higher
Before You Go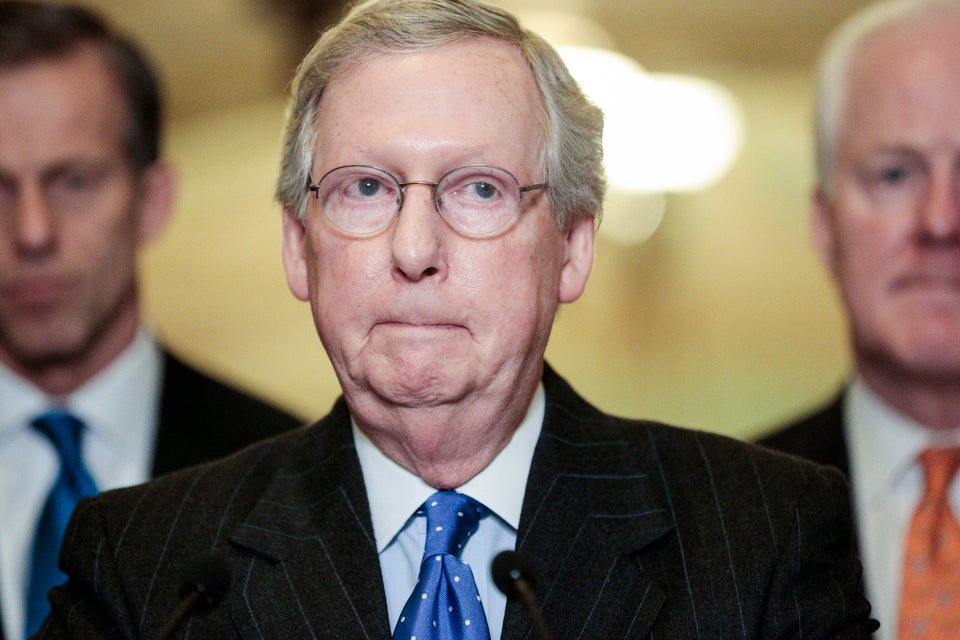 Say Cheese! Mitch McConnell Smiles
Popular in the Community