Senate Minority Leader Mitch McConnell (R-Ky.) said Sunday that it would be "irresponsible" to raise the debt ceiling without trying to attach amendments to it.
Speaking on "Fox News Sunday," McConnell said that to pass a "clean" increase on the limit, as President Barack Obama wants, would be wrong because it would not reduce the national debt.
"Some of the most significant legislation passed in the past 50 years has been in conjunction with the debt limit," McConnell said. "I think for the president to ask for a clean debt ceiling when we have a debt this size of our economy is irresponsible."
McConnell's statement seemed to suggest that there will be another messy fight over raising the debt ceiling next month. The nation is set to hit the ceiling in the first week of February. Treasury Secretary Jack Lew has said the so-called extraordinary measures used to avert default after the ceiling is reached will only last for a few weeks.
Host Chris Wallace pointed out that the public tends to side with the president when it comes to debt ceiling increases. But McConnell insisted, saying that a debt ceiling increase should not be like "like some kind of motherhood resolution where everybody just says 'aye.'"
But when Wallace asked whether the only way a debt ceiling increase would pass would be with amendments, McConnell did not answer directly.
"What I'm saying is we ought to attach something significant for the country to his request to increase the debt ceiling," he said. "I think it's the responsible thing to do for the country."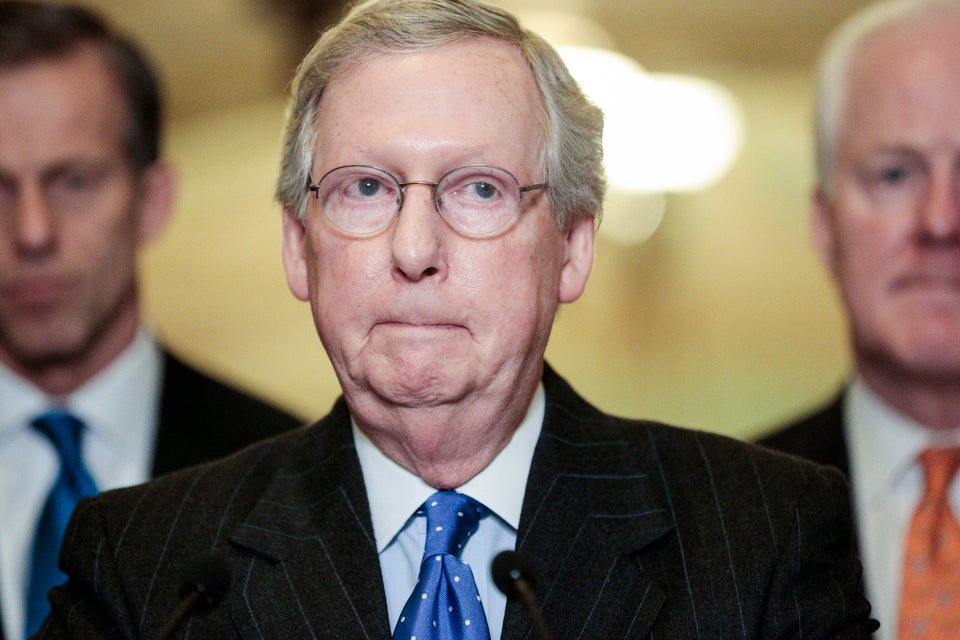 Say Cheese! Mitch McConnell Smiles