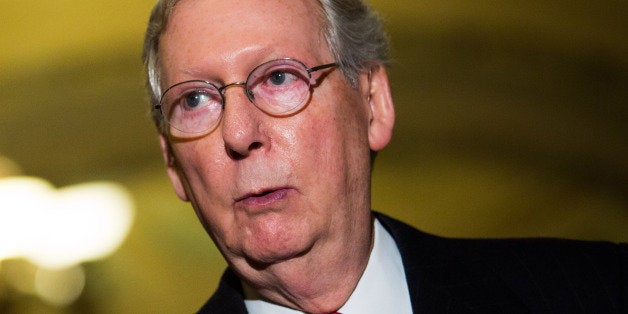 In a Friday campaign appearance in Louisville, McConnell said he had to "step up and lead," dismissing critics headed by Sen. Ted Cruz (R-Texas).
"My job is to protect the country when I can and to step up and lead on those occasions when it's required," McConnell said, according to WHAS-TV. "That's what I did."
As HuffPost's Sabrina Siddiqui reported Thursday, Senate Republicans were aiming to pass the bill quietly. They even considered a unanimous consent route that would have let Democrats "own" the debt ceiling increase by simple-majority vote. But Cruz's decision to impose a 60-votes-or-else scenario to advance the vote propelled McConnell, among others, to vote yes on the bill's advancement.
McConnell's remarks arrive as he arguably faces his toughest reelection test since joining the Senate in 1985. Among the leading forces challenging his attempt at a sixth term is tea party challenger Matt Bevin, who also went after McConnell's actions on the debt limit.
"Oh please, come on," Bevin said, according to the AP. "We have zero chance of defaulting."
HuffPost Pollster's latest compilation of 17 publicly available polls shows McConnell in a virtual dead heat with Democratic challenger and Kentucky Secretary of State Alison Lundergan Grimes. Last updated on Thursday, the chart shows both foes at 43 percent, with a 73.3 percent confidence of lead for Grimes.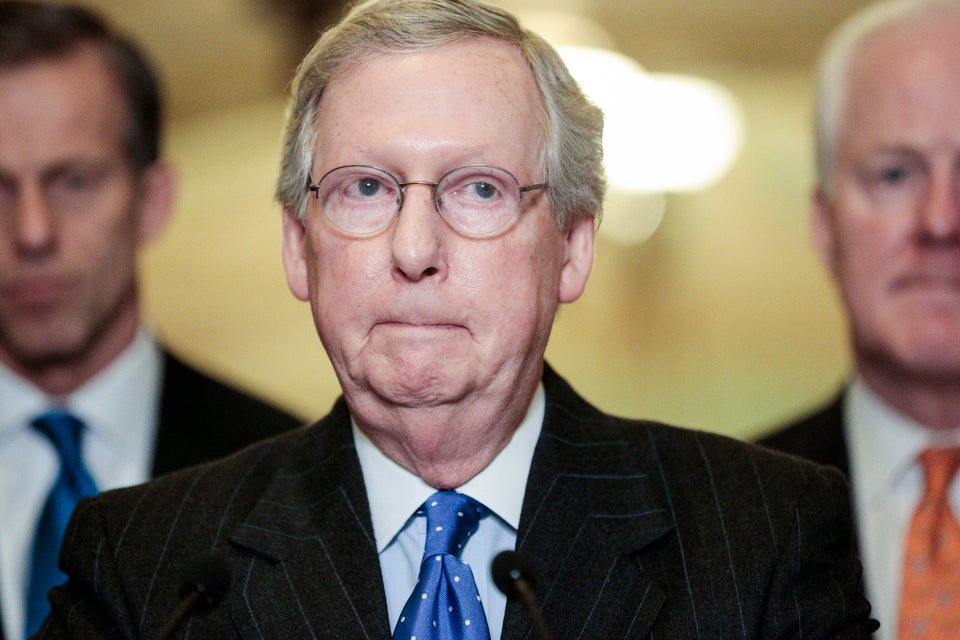 Say Cheese! Mitch McConnell Smiles