Senate Minority Leader Mitch McConnell (R-Ky.) has been hit with an ethics complaint after a leaked tape revealed he was discussing with aides how to take on potential opponent Ashley Judd.
The Citizens for Responsibility and Ethics in Washington (CREW) has asked the Senate ethics committee and the FBI to investigate whether McConnell was having a discussion about potential Judd weaknesses -- including her mental health and religion -- on government time.
"Using taxpayer-funded resources to pay staffers to dig up dirt on political opponents isn't just an ethics violation, it's a federal crime," said CREW Executive Director Melanie Sloan. "As Sen. McConnell requested, the FBI is investigating the recording. A thorough and fair investigation necessitates the bureau also inquire into whether Sen. McConnell himself violated the law."
Mother Jones first reported on the leaked tape, which was reportedly recorded at a Feb. 2 meeting. Shortly after the leak, the McConnell campaign said it was working with the FBI.
"Obviously a recording device of some kind was placed in Senator McConnell's campaign office without consent," McConnell campaign manager Jesse Benton said in a statement.
"We're not going to stand for it," Benton said.
Judd announced on March 27 she would not challenge McConnell in 2014.
It's common for Senate and House aides to do campaign work on their own time, and it's legal to do so as long as no government resources are used.
This post has been updated to clarify that government staffers are allowed to volunteer in their spare time.
Before You Go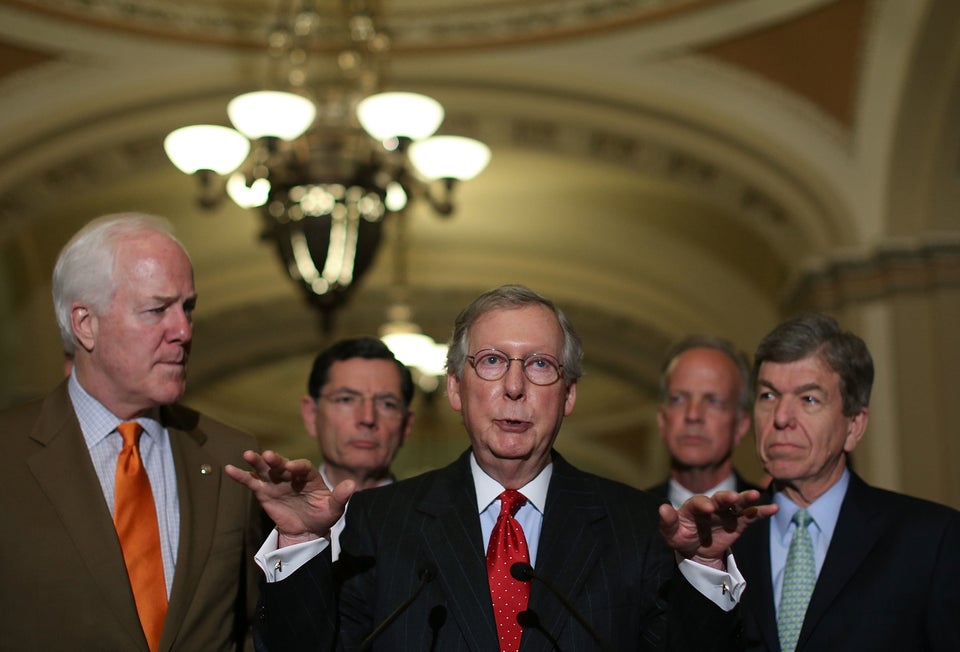 The Strongest Conservatives In Congress
Popular in the Community