Sen. Mitch McConnell (R-Ky.) was unanimously elected to be the Senate majority leader by his Republican colleagues on Thursday, his spokesperson announced.
Senator-elect Tom Cotton (R-Ark.) and Sen. Kelly Ayotte (R-N.H.) gave the nomination speeches for McConnell.
The Associated Press reported earlier:
WASHINGTON (AP) — Republicans and Democrats are picking their party leaders for the Congress that convenes in January in separate elections utterly lacking in suspense.

Sen. Mitch McConnell, R-Ky., is assured of becoming the next Senate majority leader, and Rep. John Boehner of Ohio is on track for a third term as speaker of the House.

Neither man faced public opposition on the eve of Thursday's party elections. The closed-door meetings are likely to be celebratory occasions for Republicans, and far less than that for Democrats who took a pounding in the Nov. 4 midterm elections.

After eight years in the minority, Senate Republicans picked up at least eight seats from Democrats and are still hoping for a ninth in a Louisiana runoff set for Dec. 6.

The party also padded its majority in the House, where several races remain uncalled. Republicans are on track to equal or eclipse the 246 they won in 1946, a figure that stands as a post-World War II high.

Despite sizable election losses, Democrats appear to be on track to hand their own leaders another two years at the helm, postponing a generational change that appears not far in the future.

Sen. Harry Reid of Nevada, a few weeks shy of his 75th birthday, will become the minority leader in the new Congress. He was first elected Democratic leader in 2004.

Rep. Nancy Pelosi of California, 74, is expected to be elected to a new term as House Democratic leader when the rank-and-file meets next week. She first won her post a dozen years ago. She was speaker for four years when Democrats held the majority, and has served as minority leader for eight.

McConnell, at 72, isn't far behind in terms of age. Boehner is the youngest of the congressional leaders, set to turn 65 next week.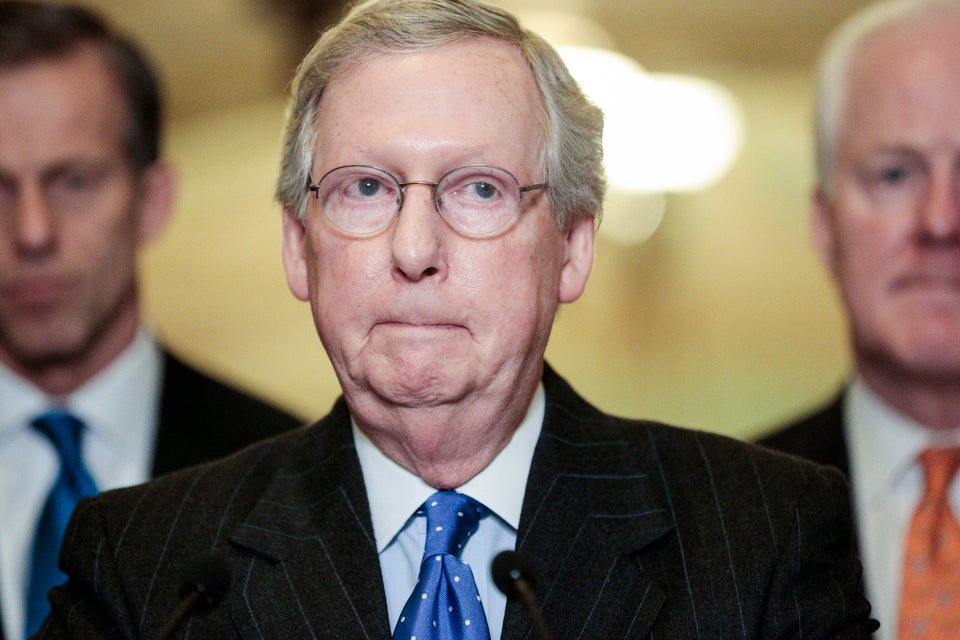 Say Cheese! Mitch McConnell Smiles
Popular in the Community