Senate Majority Leader Mitch McConnell (R-Ky.) doesn't have a particularly close relationship with President Barack Obama, but the two apparently have been on the same page as Obama has tried to push his trade agenda through Congress.
"It's actually almost been an out-of-body experience but I've been communicating with him a lot the last few days because we're on the same side on trade," McConnell told CNBC's John Harwood on Wednesday.
On Tuesday, Senate Democrats blocked legislation that would have given Obama authority to negotiate a trade deal that Congress could then only review with an up or down vote. McConnell said on Wednesday that a future Republican president could use that authority to negotiate deals.
"What I've said to my members, if we want the next Republican president, who we will hope will be sworn in less than two years from now, to have a chance to do trade agreements with the rest of the world, this bill is about that president as well as this one," McConnell said.
Sen. Elizabeth Warren (D-Mass.), one of the most vocal Democratic opponents of the trade deal, has said that a future Republican president could use that trade authority to weaken Dodd-Frank financial regulations -- something Obama has said is untrue.
McConnell said that Warren's split with Obama on trade highlighted a divide in the Democratic party that would only benefit the GOP in 2016.
"You've got the energy of the Elizabeth Warren faction kinda driving the agenda, pulling Hillary Clinton further to the left, which, by the way, I think is useful for us in the general election next year. The biggest divisions these days are not among Republicans but among Democrats," he said.
Before You Go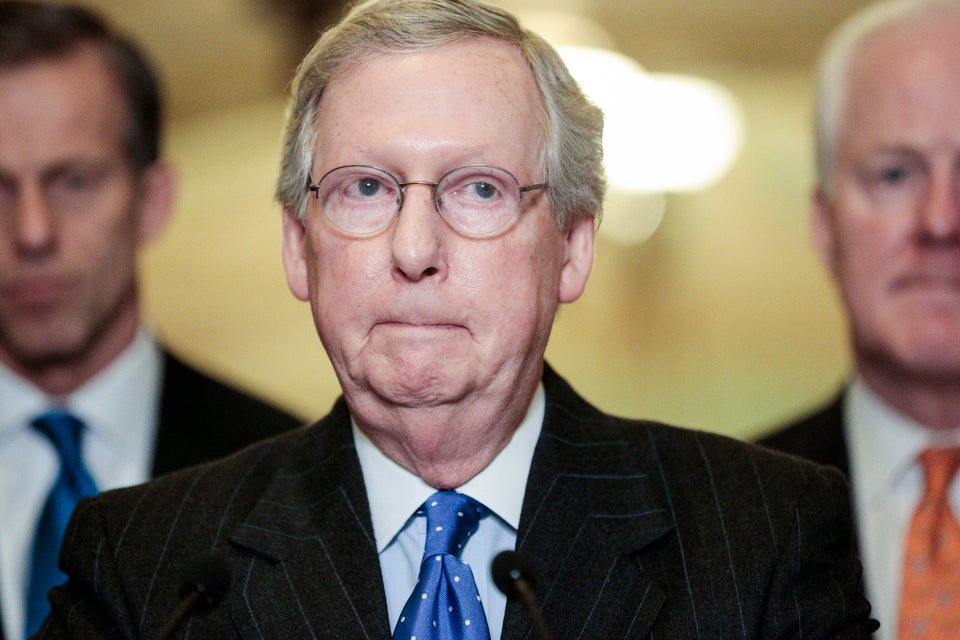 Say Cheese! Mitch McConnell Smiles
Popular in the Community