WASHINGTON -- A day after Senate Minority Leader Mitch McConnell (R-Ky.) demanded that the Obama administration delay the Oct. 1 launch of the health insurance exchanges -- a key component of Obamacare -- the head of Kentucky's exchange said that project is on target to begin on time.
In yet another gambit to hamper the president's key health care reforms, McConnell wrote Monday to the Centers for Medicare and Medicaid Services to express concern that the exchanges, most of whose transactions will be online, could be vulnerable to "hackers and cyber criminals." Recently, the Department of Health and Human Services inspector general had raised issues with the agency's readiness: CMS had missed several deadlines to test the cyber security of the exchanges. But the missed deadlines would not impact the Oct. 1 launch, Reuters reported.
Carrie Banahan, executive director of Kynect, told The Huffington Post that Kentucky's exchange in particular was proceeding on schedule. She said she hasn't had time to even review McConnell's letter. "I haven't looked at his comments," she said. "I have been working all day long on some other issues."
The McConnell campaign did not return a request for comment about Kentucky's exchange.
In an email to HuffPost, a spokesperson for CMS wrote that the agency, too, is on schedule for the exchanges to open Oct. 1. "CMS has extensive experience building and operating information technology systems that handle sensitive data," the spokesperson wrote. "This experience comes from many years administering the Medicare, Medicaid, and CHIP programs."
The Health and Human Services inspector general's report looked at security testing through the end of May. According to CMS, the feds have since testified several times before Congress that they have made progress on the issue. Testing the exchange network started in October 2012, CMS reports, and major tests should be completed by the end of August.
Just how successfully Obamacare is implemented in McConnell's home state could have an impact on his tough 2014 reelection fight, in which he faces both a serious Democratic foe in Kentucky Secretary of State Alison Lundergan Grimes and a primary tea party challenger in Matt Bevin. Kentucky is not only implementing its own exchange; it has agreed to the expansion of Medicare. As a result, Obamacare could end up providing insurance for more than 640,000 residents.
Banahan said she has received fairly positive feedback from residents when she has done outreach across the state. "Everybody has been very kind, very cordial when they come up and ask questions," she said. "We haven't had had any protesters or angry people come up."
Before You Go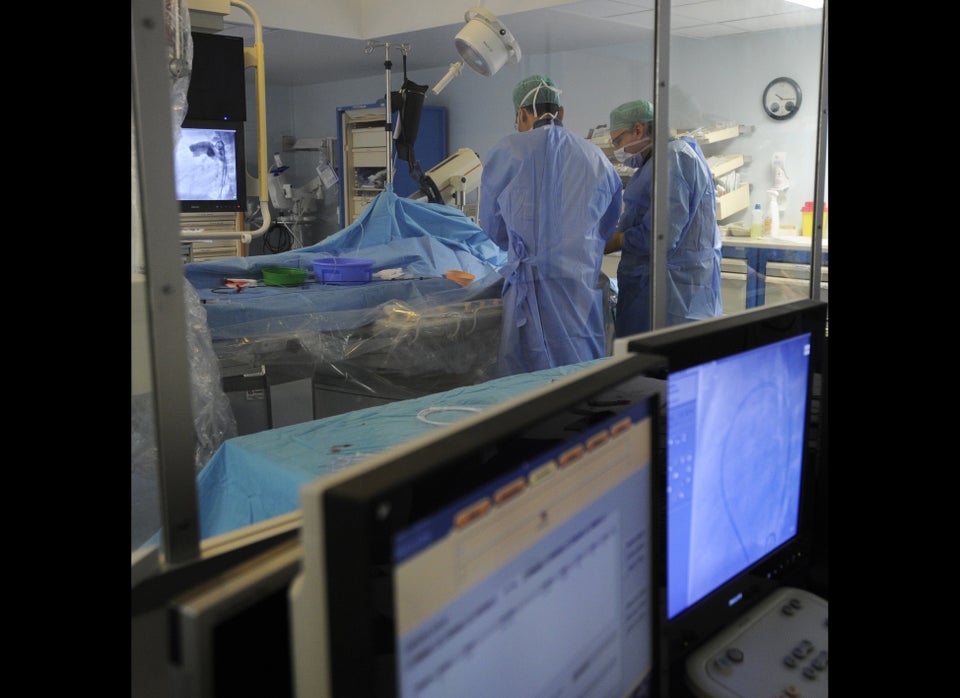 Lies And Distortions Of The Health Care Debate
Popular in the Community