In an interview with WYMT-TV on Tuesday evening, McConnell admitted that he can see parts of Obamacare working.
"There are a handful of things in the 2,700-page bill that probably are okay," McConnell said. "But that doesn't warrant a 2,700-page takeover of all of American health care."
McConnell also stressed that a government shutdown against Obamacare was not the best solution. He instead argued for a "piece by piece" attack against the "single-worst piece of legislation passed in the last 50 years."
"The problem is the bill that would shut down the government wouldn't shut down Obamacare," McConnell said. "Most of it is permanent law and not affected by that. It also wouldn't stop the taxes."
"I haven't looked at his comments," Carrie Banahan, executive director of Kynect, said of McConnell's letter. "I have been working all day long on some other issues."
Before You Go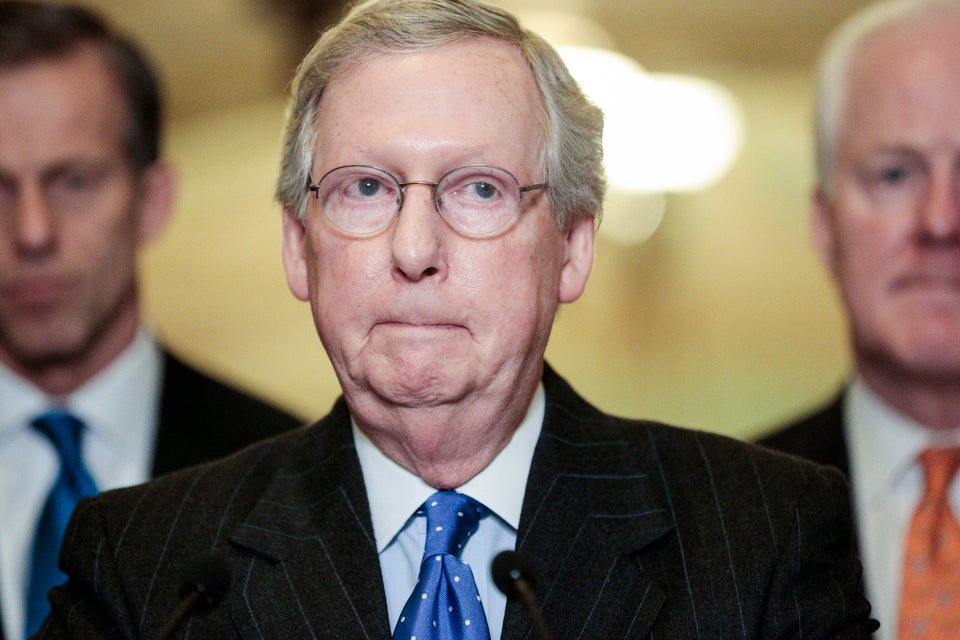 Say Cheese! Mitch McConnell Smiles
Popular in the Community