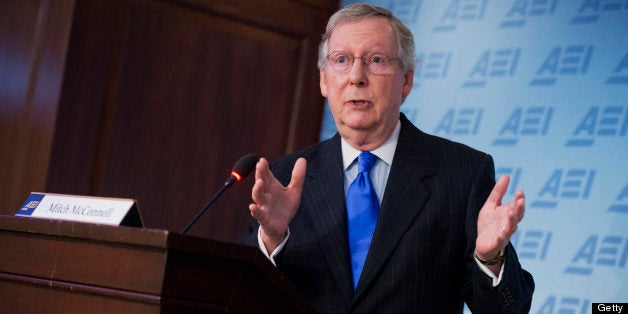 In his 1996 reelection bid against the future governor Steve Beshear, McConnell's ads played off his opponent's last name. One warned voters in a Kentucky drawl not to get "BeSheared." In another, the voiceover declared "Old Beshear's a state fair champion at fleecin' taxpayers" who has taken thousands of dollars "from them foreign agents and lobbyists." The ads all featured sheep being sheared.
Yes, it seems that Mitch McConnell has discovered long ago just how devastating it can be to take your opponent's last name and make it into a corny joke!
Sadly, as we've seen more recently with his web-attack video on his current opponent, Kentucky Secretary of State Alison Lundergan Grimes, McConnell no longer holds to the notion that "brevity is the soul of wit." (He's also gotten way into auto-tune.)
Of course, that's not McConnell's only trick. He also likes to deploy an animal motif where he can. In a similar fashion to his "BeSheared" ads, here's the one he ran against Walter "Dee" Huddleston back during his first Senate campaign.
Before You Go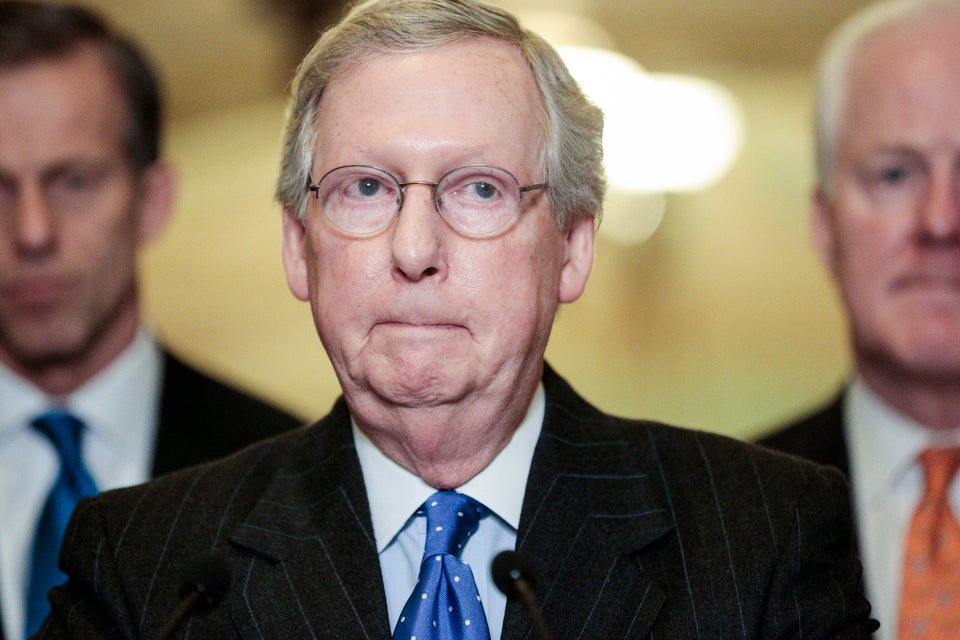 Say Cheese! Mitch McConnell Smiles
Popular in the Community