Senate Minority Leader Mitch McConnell (R-Ky.) received a history lesson on social media on Tuesday after he incorrectly claimed that the filibuster had "no racial history at all, none." 
There have been growing calls among Democrats to eliminate the filibuster, which effectively requires 60 votes to advance most legislation and currently means Republicans can block major action in the split Senate. McConnell called those efforts "a power grab."
McConnell seemed to differ, but later in the day, his spokesperson Doug Andres claimed the Senate minority leader was referring only to the origins of the filibuster. Andres pointed to McConnell's earlier comments on the Senate floor, which did indeed focus on the origins of the practice.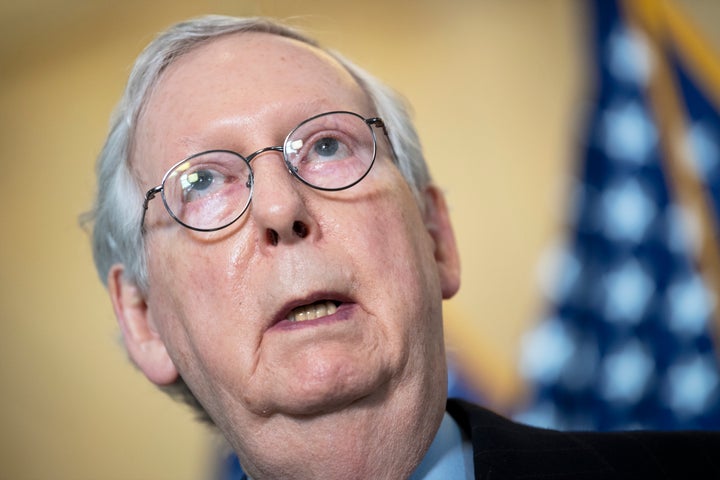 The Washington Post, which McConnell cited during his floor remarks, named three possible origins for the filibuster in the U.S. Senate, none of which were linked to slavery or racism. Yet when speaking to the media later, McConnell made a much more sweeping claim. 
"It has no racial history at all, none, so there's no dispute among historians about that," McConnell said.  
That's incorrect, as the same Post article McConnell cited earlier pointed out. It noted that an early adopter of the filibuster used it to block action against slavery and that the procedure was used in the Senate for nearly a century to halt civil rights legislation. 
McConnell also quoted a PolitiFact article that stated: "Historians told PolitiFact that the filibuster did not emerge from debates over slavery or segregation." He did not quote the next sentence: "However, they agreed that the parliamentary tactic was closely affiliated with opposition to civil rights for more than a century.
Given his claim that the filibuster had "no racial history at all," McConnell was given a history lesson on Twitter: 
Calling all HuffPost superfans!
Sign up for membership to become a founding member and help shape HuffPost's next chapter
BEFORE YOU GO