He reportedly pulled the two lawmakers off the powerful Commerce Committee after they tried to unseat him as the Republican leader recently. A coincidence? Scott, who confirmed his and Lee's removal, didn't seem to think so.
"This is what happens when you challenge leadership," Scott told the New York Post on Wednesday. "It was McConnell's decision to remove someone who has actually run businesses and ran the third-largest state from a committee I've served on for four years."
McConnell's office did not immediately reply to a HuffPost request for comment.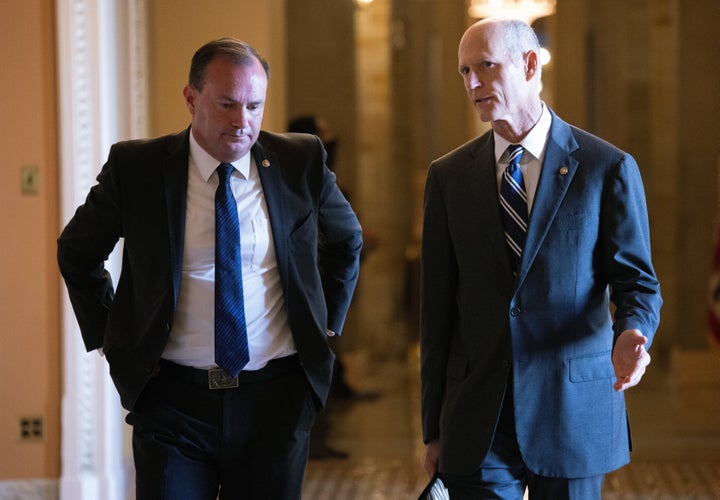 McConnell said back in November he was not offended by the opposition, but one unnamed GOP senator told The Hill that Scott was likely the victim of retribution.
"What did he expect?" the lawmaker said.
All is not lost for the longtime GOP senators. Both still serve on multiple committees.
Popular in the Community