If you needed more evidence to understand why women are protesting the president and Republican-controlled Congress, look no further than what happened on the Senate floor Tuesday night: Senate Majority Leader Mitch McConnell (R-Ky.) blocked Sen. Elizabeth Warren (D-Mass.) from speaking during a debate over the nomination of Sen. Jeff Sessions (R-Ala.) for attorney general.
Warren was trying to read aloud a letter that Coretta Scott King ― Martin Luther King Jr.'s widow ― wrote in 1986. At the time Sessions, then a federal prosecutor, was under consideration for a federal judgeship. King argues in the letter that Sessions is unfit for the role because of his track record of suppressing black voters. His appointment to the bench "would irreparably damage the work of my husband," she wrote. The Senate Judiciary Committee rejected his nomination. 
Before McConnell cut her off, Warren had just raised issues with Sessions' record on women: "In 2013, Senator Sessions voted against reauthorizing the Violence Against Women Act, a bill that expanded the protections and services provided to victims of sexual assault and domestic violence," she told her colleagues. 
But soon after that, McConnell invoked an arcane Senate rule to keep Warren from talking.
Obviously, that doesn't happen every day. But it is a dramatic and explicit example of something that does happen all too often to women in positions of power: They are silenced.
It's hard not to conclude that censuring Warren ― Senate Republicans prohibited her from speaking on the floor for 30 hours ― was about gender. After all, since she was told not to speak, three men have read the King letter on the Senate floor: Sens. Jeff Merkley (D-Ore.), Tom Udall (D-N.M.) and Sherrod Brown (D-Ohio).
Still, the details of the incident cannot be properly parsed without considering race. McConnell silenced Warren by invoking a slavery-era rule that was established in 1836 to shut down talk of abolition. 
The stated intention of the rule is to keep senators from criticizing each other ― meaning it theoretically could have been invoked over any senator's criticism of Sessions, especially considering they were participating in a debate that inherently lent itself to critical talk. But McConnell singled out Warren, a woman known for her fiery, passionate speeches. 
And in doing so, he managed to outrage anyone who cares about equal rights for women or African-Americans.
The incident was practically a textbook example of why academics and activists talk about intersectional feminism ― the idea that women's rights must be viewed through racial and economic lenses. The interests of black women and the interests of white women are not the same. Add class to the mix and things are even more complicated.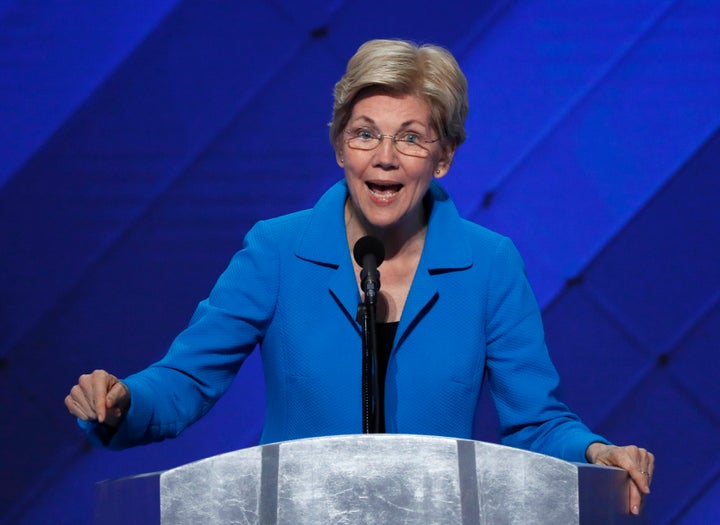 Women like Warren are often silenced, but usually the methods of muting are far more subtle. In the corporate world, for example, women who speak up "too much" or "too loudly" are passed over for promotions, deemed aggressive, told to tone it down. Research and real-life experience back this up again and again.
Plenty of women have internalized rules about not speaking up and toning down their speech. We know that loud women get pushback, are labeled "bossy," "bitchy" or "nasty." We hedge our statements with apologies or vague language, to underplay our power. We smile a lot.
Black women know this better than anyone perhaps ― the stereotype of the Angry Black Woman persists in all corridors of our culture.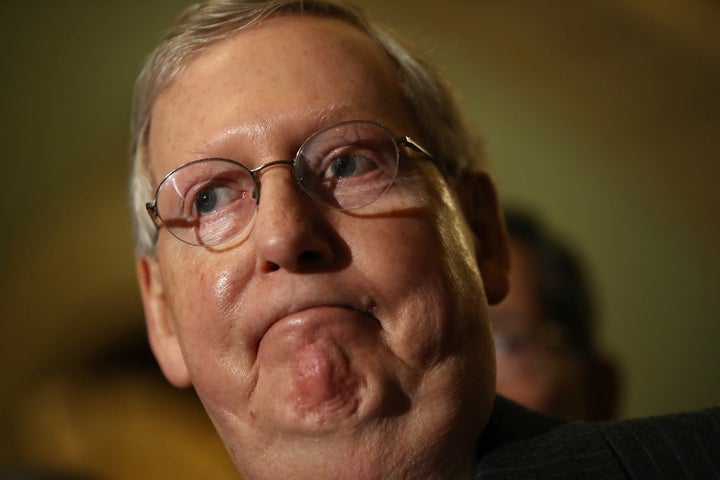 Most women don't need to read the research, though. Outrage over McConnell's actions was fierce. It helped that he unwittingly provided protestors a powerful, slogan-ready quote in explaining why he was silencing his colleague.
"She was warned," McConnell said. "She was given an explanation. Nevertheless, she persisted."
His words were instantly co-opted by many of the people horrified that he'd shut down Warren over a letter from civil rights icon of obvious import. #ShePersisted became a battle cry.
At a women's leadership conference in California on Tuesday night, Gloria Steinem cut short her speech on equal rights to discuss what was happening in the Senate. Steinem ceded the floor to Sherrilyn Ifill, a law professor and president of the NAACP Legal Defense and Education Fund, who read King's letter to the group.
Warren for her part read King's words on Facebook Live, and the video has already brought in millions of views.
McConnell learned a lesson that should've been clear by now: Efforts to silence those fighting for civil rights backfire. Spectacularly so.
Calling all HuffPost superfans!
Sign up for membership to become a founding member and help shape HuffPost's next chapter
BEFORE YOU GO
PHOTO GALLERY
13 Women Who Persisted