Senate Minority Leader Mitch McConnell (R-Ky.) says he isn't worried about tea party-backed candidates challenging GOP incumbents in this year's midterm elections.
"I think we are going to crush them everywhere," McConnell told the New York Times in an interview published Saturday. "I don't think they are going to have a single nominee anywhere in the country."
McConnell is one of several senators facing tea party opposition in their primary races this spring. McConnell's main opponent is Kentucky businessman Matt Bevin, who has spent the campaign attacking the senator's conservative credentials. As the Associated Press reported last month, McConnell and other GOP incumbents have started to come out aggressively against these candidates, using opposition research to undermine them.
"Mitch McConnell is clearly in trouble in this primary or he wouldn't be attacking Matt Bevin and declaring war on conservatives," the Senate Conservatives Fund's Matt Hoskins told the Times.
However, polls in the race tell a different story. A survey released last month by GOP firm Wenzel Strategies found McConnell with a 42 point lead over Bevin, while a Bluegrass Poll pinned McConnell's lead at 26 points.
The Kentucky primary will be held May 20.
Before You Go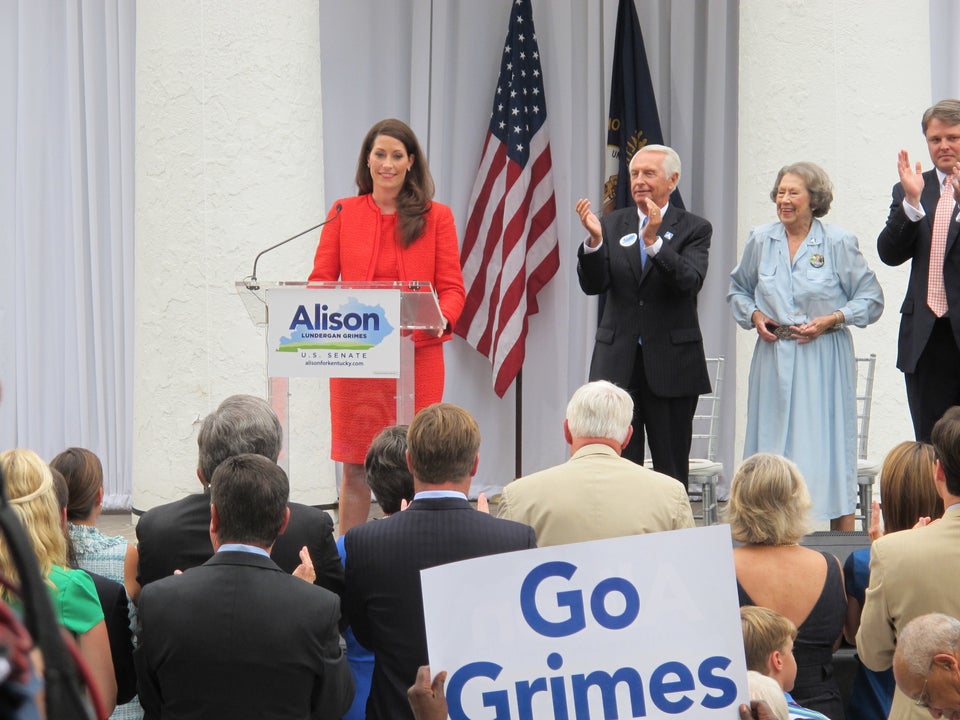 2014 Kentucky Senate Candidates
Popular in the Community