Sen. Kelly Ayotte (R-N.H.) presented a Senate Conservatives Fund printout that logged 25 Senate Republicans -- including Ayotte and McConnell -- as voting for cloture on Sunday in what the group said was supporting Obamacare, "betraying their principles" and "giving Democrats the power," the newspaper reported.
When Ayotte asked whether Cruz would repudiate the Senate Conservatives Fund's attack, Cruz responded, "I will not," an attendee told Politico.
At that point, McConnell, Sen. Ron Johnson (R-Wis.) and others joined in lashing Cruz, leader of the anti-Obamacare showdown that spiraled into the government shutdown. "It just started a lynch mob," one senator told the Times.
The clash shows some Republican senators have lost patience with Cruz, who has failed to reveal a strategy to win his goal of defunding Obamacare.
"It was very evident to everyone in the room that Cruz doesn't have a strategy -– he never had a strategy, and could never answer a question about what the end-game was," one senator told Politico. "I just wish the 35 House members that have bought the snake oil that was sold could witness what was witnessed today at lunch."
Before You Go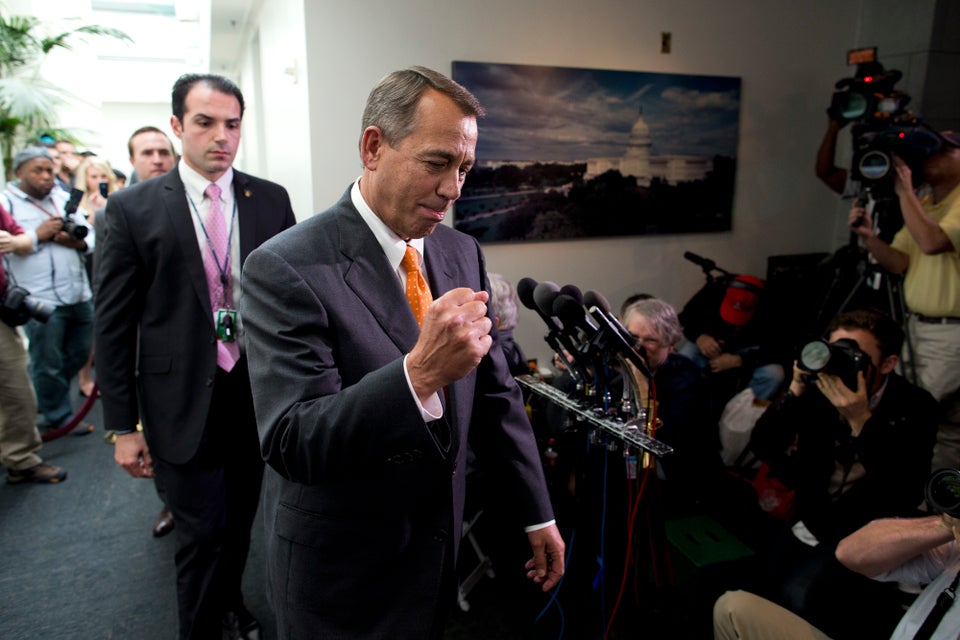 2013 Government Shutdown
Popular in the Community