The exchange began innocently enough, with the woman saying she loved McConnell.
"Thank you," he replied. "I needed that."
But he wouldn't thank her for what she said next. Check it out:
The unidentified voter berated McConnell over jobs and health care, saying:
"The last I heard, these coal jobs are not coming back and now these people don't have the insurance they need because they're poor. And they work those coal mines, and they're sick, the veterans are sick, the veterans are broken down, they're not getting what they need."
Here's McConnell's reaction:
"If you can answer any of that, I'll sit down and shut up like Elizabeth Warren," she concluded.
For whatever reason, that line broke his poker face:
"I do," she said. "I do."
"Anybody understood anything I had to say?" he then asked the audience. He did not answer her question or many of the others posed to him at the event.
A reporter from local ABC station WHAS asked why he declined to respond.
Before You Go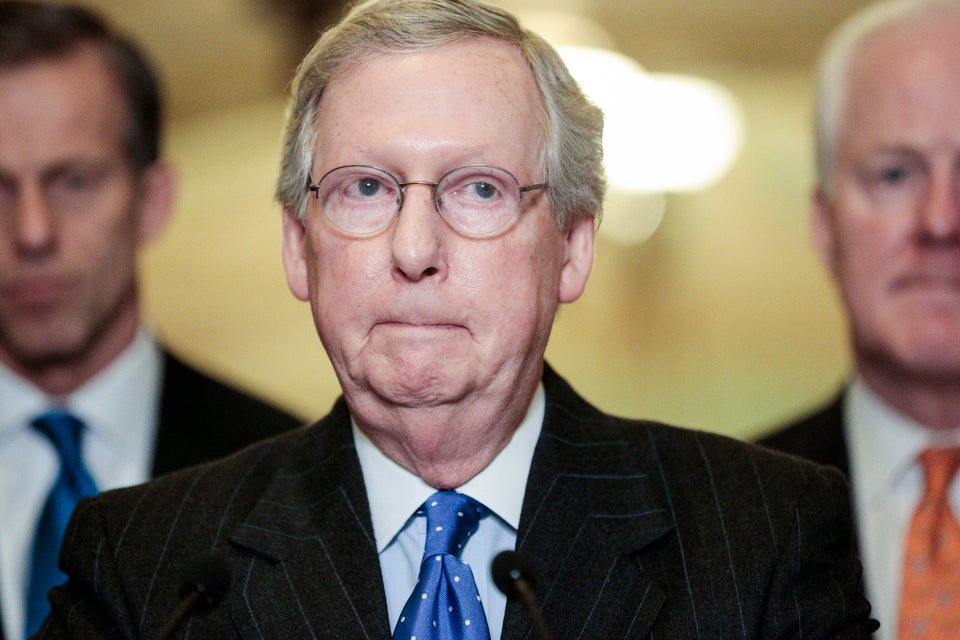 Say Cheese! Mitch McConnell Smiles
Popular in the Community